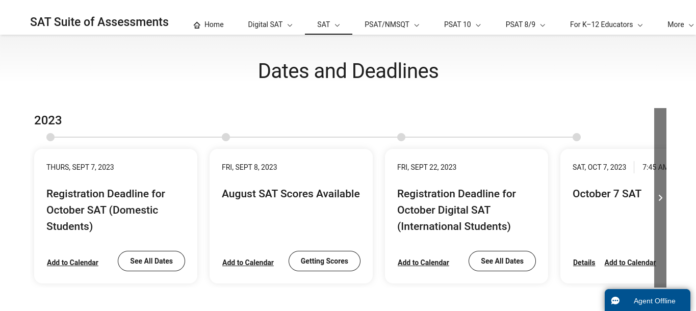 As the 2023-2024 school year starts most if not all juniors are ambitious but also excited to start their new classes.
Throughout the years at Leesville Road High School many students, and also seniors say that junior year is one of the hardest and most stressful years of high school.
Taylor Venters, senior, said, "I took 4 APs last year, and it wasn't as overwhelming as I thought it would be considering I did take APs my sophomore year which really helped prepare me for junior year."
"But I did think it was overwhelming because people don't realize that you have to sign up for all these honor societies and get hours, service hours and join clubs junior year and get ready to prepare for what you're going to do for college plus all the AP work," said Venters.
Junior year is said to be the hardest year of high school because it introduces time management, and a lot of studying for students who might be using their testing scores for college applications — the ACT or the SAT.
"All of the scores and stuff are going to be in your college records, and it's just overwhelming and hard because you realize it's really important," said Venters.
Another example of why junior year is supposedly the hardest year is that this is the year that most students take many AP classes.
Carson Webb, junior, said, "This year I am taking 6 AP classes, and we have to take the SAT and the ACT to try for good scores. It's like your last year before college applications and trying to load everything up."
I am a junior and I play lacrosse at Leesville. One of my hobbies is wakeboarding and I am excited to be a part of LRHS newspaper!