As a sophomore, and rising junior, other students always tell me that junior year is the hardest year. It's when grades and extracurriculars really count. 
So, how do you prepare for junior year, and what do you even need to accomplish to get the notice of colleges?
 Let's ask a current junior what she thinks, Saila Chassin, "Junior year is definitely the year to get your last extracurriculars in. That's what I did this entire year, clubs and after-school activities. So make sure you prepare yourself for that especially if you didn't do anything in your underclassman years."
It's important to be involved in school activities and show colleges you can be a great addition to their schools. To be involved in school activities, you can join or start your own clubs, it's also encouraged to join different National Honor Societies. 
Chassin also commented on how volunteering is important, " volunteering is definitely a big thing, especially if you do honor societies you're going to have to do that, and colleges like it, a lot. As a junior over the summer, I'm going to do some volunteering because I want to enhance my college application."
It's good to give back and gain empathy for helping the world around us. Volunteering is good for the community and allows you to find new perspectives.
 Even if you aren't going to college or decide to not volunteer for a better college application, every high schooler should have the opportunity to volunteer and help others. 
One of the most important things to realize as a rising junior is to NOT WASTE YOUR SUMMER! 
In both relaxing and productive ways, slacking off during the summer will lead to unpreparedness during the year, but working too hard will lead you to slack during the school year. 
It's important to have balance during the summer, work towards what you want to achieve, but let yourself loose, have fun, and relax. 
Over the years those who are most involved in their schools tend to give a better chance of getting accepted into different colleges. 
Something you might want to look at participating in during the summer along with volunteering is starting an internship. It shows colleges your exploration and dedication. This is for all those high school students who still don't really know what they want to do yet, internships are perfect. 
The stress of trying to decide what you want to do for the rest of your life can be overwhelming. If you narrow down the feel options, try emailing workplaces that specialize in the field you're interested in. Ask if you could come in and see their work, and explore the possibilities. 
If you find you like it then try an internship! They can be beneficial in giving you a headstart into learning what the job will be like after you get the education to work there. 
Chassin commented about her internship she has been doing at an orthodontist. Chassin talks about her experience, "I loved it, and I get to do molds and x-rays. I'm thinking it's what I want to pursue when I get to college."
If an internship isn't your thing and there isn't much you're interested in, you could always try different programs, such as Duke's pre-college programs, and participate in those for a few weeks to find something you're interested in. It's not just Duke either; almost every college has some form or shape of pre-college programs you could take. 
In junior year the ACT and SAT are administered, and most kids just show up and take them, it's good to be prepared, over the summer and in the school year take practice tests. Take the actual test too if you can, you can even take prep courses to help you, these test scores can help your college application progress more than you think. 
But don't let the number define you, instead rise out of it, and show colleges your perseverance and dedication. A test score doesn't define how smart or successful you are going to be, but it does show colleges your ability to adapt and remain strong in hardships. 
In addition, other things you can start to do for junior year is preparing, and making sure to go over topics you learned sophomore year before school starts. 
Rising juniors should prepare for their classwork and new responsibilities. Juniors tend to take more AP classes and hence have more work than other years. Have agendas, create schedules, and stay on top of your work. 
"Make sure you check the websites [google classroom/canvas] to see if you have any work because you don't want to miss that," said Chassin.
Being prepared for school and upcoming challenges is the biggest and most important part of junior year. You might get knocked over and struggle with classes but as long as you keep at it, you can still remain proud of your progress and work ethic that you put in.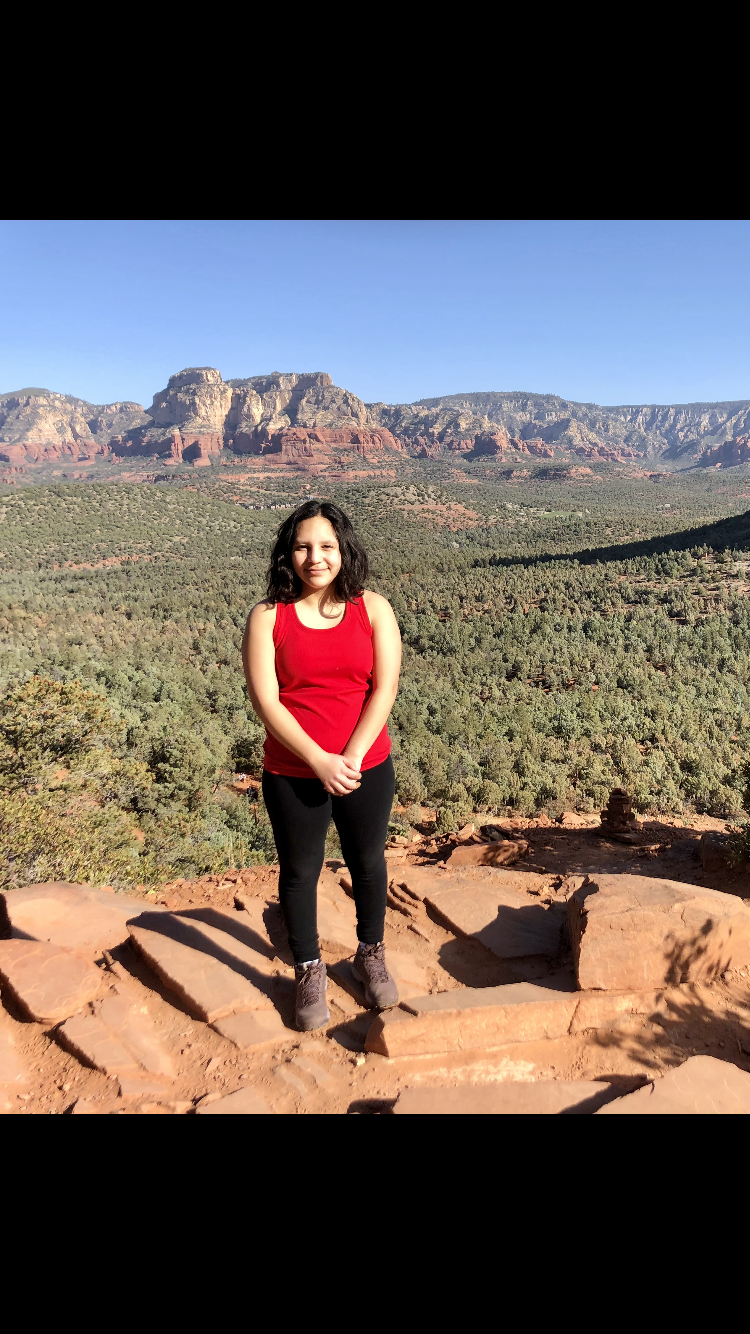 I'm Abby and like fashion, music, reading, and nature. Fun fact: I own over 20 plants.