Tom Clancy's Rainbow Six Siege is a first person shooter game where teams of five compete in game modes such as rescuing a hostage, defusing the bombs, or securing an assigned area. There are two teams, the attackers, and the defenders.
Along with the two separate teams, there are assigned operators. There are currently 65 total operators as of April 11, 2023. In the future, more operators are likely to be added.
History
Tom Clancy's Rainbow Six Siege released in late 2015. Within a year of its release, the game averaged about 12,000 daily players.
There were originally eight operators in year one of the game, with eight more releasing in year two.
The original game modes have not changed, but over time Ubisoft released more maps and cosmetics.
Ubisoft updates the game every three months to release new content in a bulk.
Strategy
Tom Clancy's Rainbow Six Siege is a game of strategy and requires teams to work together to complete their objective.
With each map, the players have to use different strategies. Along with the maps, the use of operators requires strategy.
Each operator has different guns ranging from shotguns, sub-machine guns, assault rifles, explosive guns, and pistols. They also have unique special abilities that can be used to benefit the team.
Because there is a lot of strategy involved, the skill gap is high between the best players and the average players.
"The strategy aspect of the game makes Six Siege different from other games because it requires players to learn the game and build up experience to perform well," said Andrew Lieb, a Tom Clancy's Rainbow Six Siege fan.
Having strong game sensitivity will be a game changer in how one will perform when facing others.
Battle Pass
Tom Clancy's Rainbow Six Siege has an in-game battle pass that rewards users with cosmetic items for their operators, guns, backgrounds, and more.
To complete the battle pass, players are assigned to sets of challenges that reward them with experience points to unlock stars. With the stars they can unlock the rewards.
Also the battle pass does not have to be completed chronologically. Instead, users can choose different paths like unlocking rewards in rows or columns.
Esports
With the difference in skill level, there are several high level players who play the game professionally for an esports team.
There are currently 16 active esports teams which include: Fnatic, Cloud9, Nora-Rengo, G2 Esports, PENTA, Team Empire, Natus Vincere, INTZ eSports Club, Team Liquid, FaZe Clan, MIBR, Evil Geniuses, Rogue, and Spacestation Gaming.
All sixteen teams compete in the Six Major, a tournament, every three months. In the tournaments, all teams are separated into four groups of four.
The prize pool for winning or performing well in the Six Major is a cut of $750,000.
Ranked
Tom Clancy's Rainbow Six Siege players have the ability to play ranked matches. Ranked matches are the same as regular matches, with the exception of players being placed in a rank depending on winning/losing or individual performance.
There are eight different ranks such as: Copper, Bronze, Silver, Gold, Platinum, Emerald, Diamond, and Champion.
All ranks besides champion have four different divisions. For example, players can be in Bronze IV or Bronze I. The lower the division means the higher rank the player is.
According to esportstales, the rank distribution amongst the game population is:
2.5% of players are in the Copper Rank

10.1% of players are in the Bronze Rank

27.4% of players are in the Silver rank

38.8% of players are in the Gold rank

19.5% of players are in the Platinum rank

1.5% of players are in the Diamond rank

0.1% of players are in the Champion rank
"The skill gap is high because of the amount of ranks there are. I think it would be better to have less ranks to allow less experienced players to improve by facing opponents that are more skilled," said Lieb.
The best way for players to improve is to play the game and build up game experience. With growth in performance they will rise in rank and continue to become a better player.
Tom Clancy's Rainbow Six Siege is back on a rise and Ubisoft plans on continuing to grow the game as time goes on.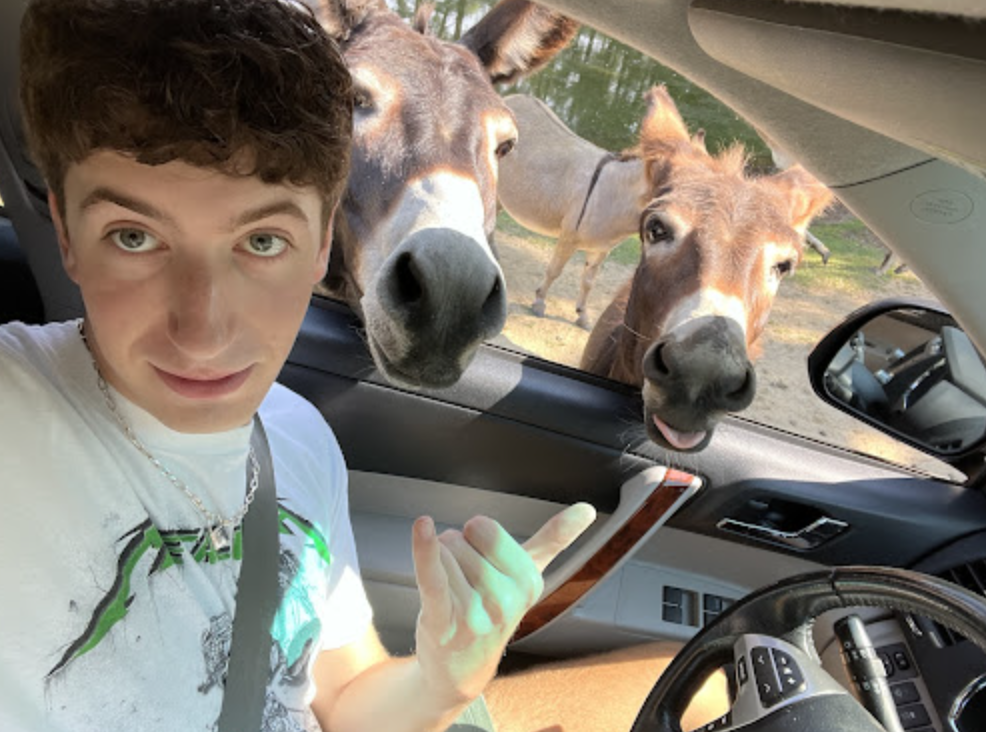 My name is Andrew and I will produce the most entertaining content for my fans. I will write about anything and everything. (Trust me I've tested it.)