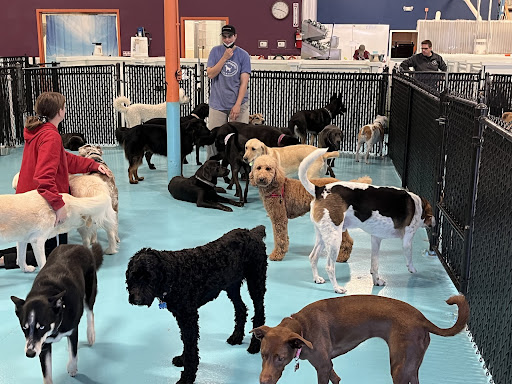 Dog Diggity Daycare is a dog daycare that offers "large group play all day long so your pup will go home happy and tired."
They provide daycare, boarding, and groom services for all dogs who have been neutered or spayed.
Most people send their dog(s) to Dog Diggity when their family is busy for the day, and does not have the time to provide their dog its needs. They also may send their dog to board when their family is going out of town.
The Dog Diggity hours are:
Monday-Friday at 7:00 AM to 7:00 PM

Saturday at 8:00 AM to 6:00 PM

Sunday & Holidays at 9:00 AM to 5:00 PM
Anya Novozhilova, sophomore, is a fan of Dog Diggity. She sends her dog, Birdie, to daycare almost every day. She is a fan of them because of how well they treat her dog and make Birdie tired when she comes to pick her up.
"Birdie has a ton of energy in the morning, but once I drop her off she loses it all by the time I come to pick her up," said Novozhilova.
Daycare
Dog Diggity's daycare option offers a variety of bundles and options depending on how often you would like your pet to stay.
These options include:
Full Day: $30 (Additional Dog + $21)

Half Day: $20 (Additional Dog + $14)

10-Half Day: $170 ($17/Day)

5-Day: $140 ($28/Day)

10-Day: $270 ($27/Day)

15-Day: $390 ($26/Day)

20-Day: $500 ($25/Day)

30-Day: $690 ($23/Day)
Daycare dogs are put in a designated play area depending on the size or behavior of the dog. Owners also have the option to bring in lunch that will be fed to the dog at 12:00 PM during the 2 hour break time.
The play areas for the dogs include three different sections, all with an outdoor zone. There is a small dog play area for older dogs, or smaller sized dogs. There is also a zone dedicated to larger sized dogs, or those with more energy.
Each play area is cleaned thoroughly during the closing period, and the employees ensure the outside and inside zones are clean throughout the day.
Boarding
Boarding at Dog Diggity has the same perks as daycare dogs, except they are given an assigned kennel to spend the night(s) in.
The bundles/prices include:
1-4 Nights ($50/Night)

5-7 Nights ($47/Night)

8+ Nights ($44/Night)

Additional dog(s) in the same family are $39/night each
Every dog that is boarding is fed 2-3 times a day, and will provide house food if there is not enough food the owner(s) stored. They also may be given a house bed if necessary
The dogs are fed breakfast at 7:00 AM, lunch at 12:00 PM, and dinner at 6:30 PM (or 5:30 PM and 4:30 PM on weekends). 
When Novozhilova boards her dog, she is often satisfied with the care given to Birdie.
"When Birdie boards, the staff at Dog Diggity send me pictures of her and she always seems so happy to be there," said Novozhilova.
Grooming
Several services of grooming can be purchased during the dog's stay, or walk-in depending on the service wanted.
The services available include:
Baths

Haircut

Nail Grind

Ear Cleaning

Anal Expression

Brush Out

Bandana
The prices of the services depend on the size of the dog, and what services are being purchased.
Full service grooming prices base rate is: $55 for a small dog, $65 for a medium dog, $80 for a large dog, and $85 for an x-large dog. (Prices may vary for each individual dog)
The full service grooming is performed by two experienced professionals, Pei Ti and Ariel.
Dog Diggity is a high-quality and trusted place for your dog to stay for the day, and many nights if needed. They provide excellent care and will give your dog the attention they need.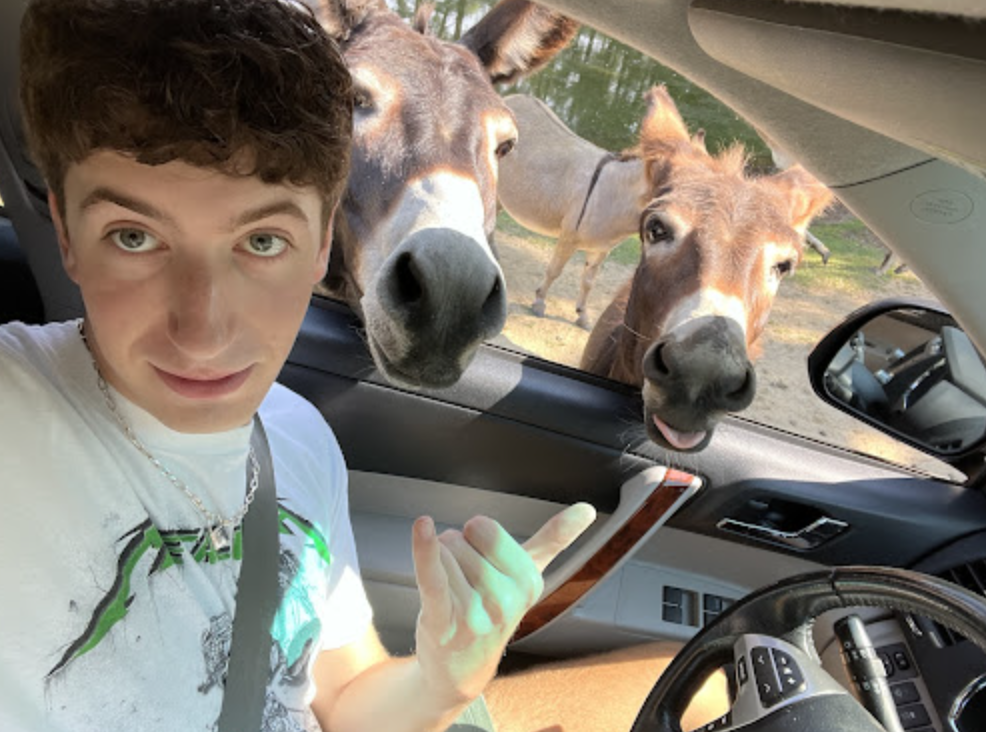 My name is Andrew and I will produce the most entertaining content for my fans. I will write about anything and everything. (Trust me I've tested it.)