No changes in the WCPSS bell schedule will be made until the 2024-2025 school year at the earliest, but the discussion of the possibility began in 2013.
Currently, the majority of Wake County schools start at the following times —
High schools; 7:25 a.m.
Middle schools; 8:15 a.m.
Elementary schools; 9:15 a.m.
An example of a new bell schedule would operate as the following
High schools; 9:15 a.m. – 4:10 p.m
Elementary schools; 7:30 a.m. – 2 p.m.
The district has not discussed shifting middle school operation times in this particular scenario.
Other options have been presented, such as shifting these start times forward by both 30 minutes, 45 minutes, and 60 minutes, creating the latest possible end time for high schools being 5:10 p.m.
The idea for the swap sprouts from research on natural sleep rhythms and potential academic implications. The American Academy of Pediatrics recommends that middle and high schoolers start at 8:30 a.m. or later to better align with the circadian rhythms of adolescents.
Students with healthy sleep habits tend to perform better in school, show increased standardized test scores, gain better memory function, are at less risk for dropping out of school, and demonstrate overall improved physical and mental health. WCPSS strives to do what they can to help improve students in all these aspects through the most sustainable way. The bell change is suggested in best efforts to do so.
Karen Carter is on the Wake County school board, and believes the idea of students getting more sleep through this bell change tends to contradict itself — "The change suggests a highschool student will receive more sleep with the later start time, but I do not see students going to bed earlier. With all the after school activities that would be pushed to a later start and end time, I think it would cause them to stay up later."
Carter participates in multiple meetings dedicated to the discussion of the potential bell schedule change. The range of whom and what these changes would impact prevents the school board from quickly acting on this decision.
"We really go over how it would work for everyone — how would schools operate that are not equipped to handle extracurriculars once it's dark? What about students that need to work to support themselves or their family? How would working parents with elementary school students adjust to the earlier dismissal times? Along with this, older siblings would be getting out later than younger family members they may be responsible for — how would this work? All of this is taken into consideration through all our meetings," said Carter.
As a parent of two high schoolers, she can't imagine them getting out at 4-something in the afternoon. With their extracurriculars like jobs and sports, all on top of school work, she does not see how the bell change would work for her family personally.
"With all the different parts and people this would affect, it is difficult to hit the right spot to see the hopeful benefit and goal of ensuring students are sleeping more," said Carter.
Students at Leesville who would be affected by the change share their opinion; Jayden Camilo, currently a freshman at Leesville, comments on this new schedule that, if enacted, will come into effect his junior year.
"Although I'd be happy about being able to sleep in, I don't like this new schedule and would rather stick with our current one. I think waking up earlier is worth it to be able to leave earlier. I would not want to get out at four in the afternoon," said Camilo.
A bell schedule survey was conducted on the WCPSS website: "As part of the school bell times study, we are seeking input from students, parents, and staff regarding start and end times for elementary, middle, and high schools. Please provide your input by Oct 28." 
Mr. Solomon, principal at Leesville, comments on his role in the final verdict.
"My opinion as principal, along with the opinion of other Wake County principals, are taken into account. Personally I see the pros and cons of the issue. Ultimately the school board makes the decision," said Solomon.
Continuous feedback from WCPSS parents, teachers, students, and school board is encouraged to reach a final decision in the future.
If you wish to have a voice in the matter, reach out through email to any WCPSS school board members with questions, or your opinion on these bell changes.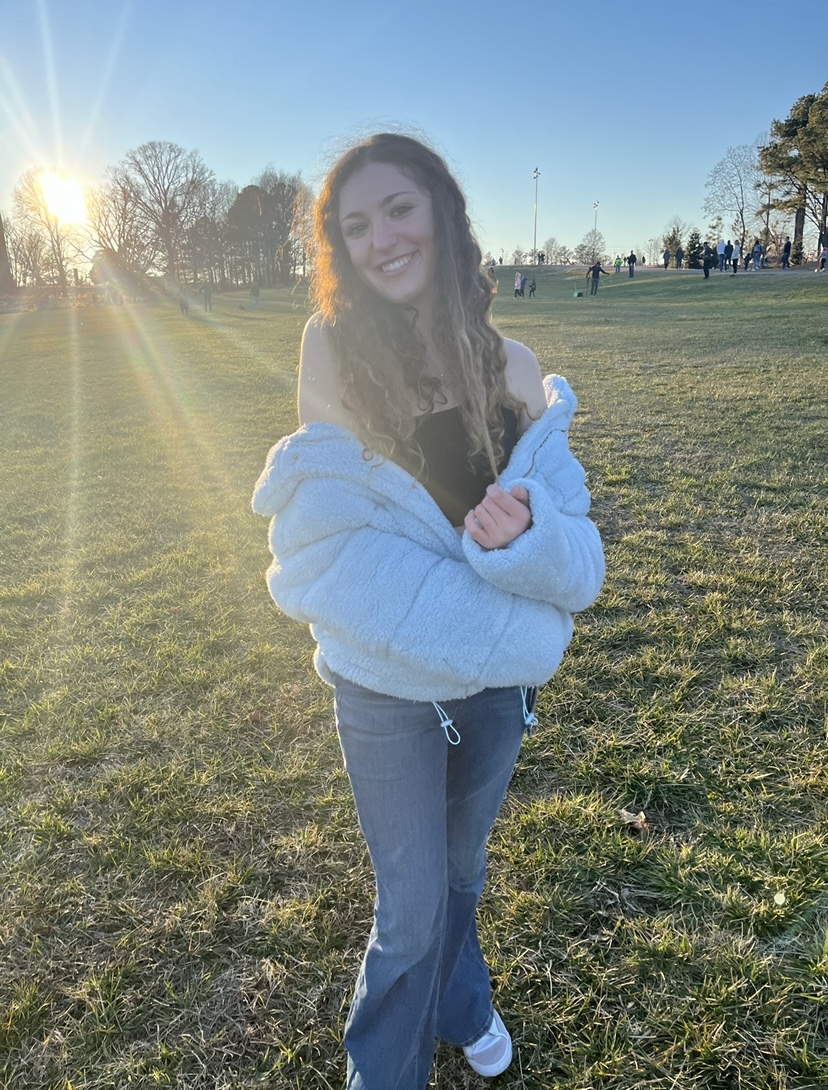 Hi! My name is Maddy and I am a staff writer for the Mycenaean. I love to travel, watch sunsets, and listen to music.