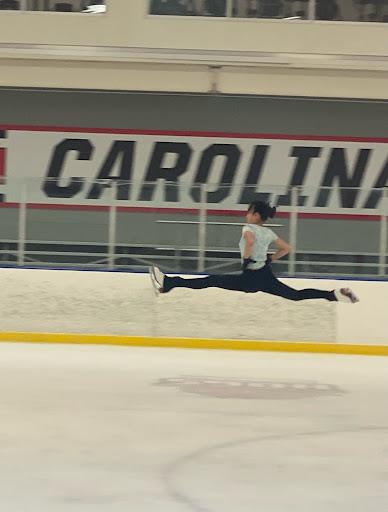 It can be extremely difficult to be a part of a sport that isn't associated with your school. Students who participate in extracurricular sports outside of school are often forced to drive long distances just to be able to practice when other kids can just go to the gym or field right after school.
There is also the problem with Traveling to competitions/ games, In school student-athletes travel around the state only, whereas most Outside of school student-athletes travel around the country.
As someone who plays a sport outside of school, I am very familiar with the struggle that comes with trying to get to practice on time.
"I normally don't get home until 8:30 every night, and then I have to do my homework so I don't end up falling asleep until around midnight," said Mia Svolto, junior. Most outside-of-school athletes don't have enough time to do all the things that school and their parents require of them.
Each day, I have to travel 40 minutes to the figure skating rink, which does not include the time spent waiting in traffic to get there. I usually practice every day for 3-4 hours, and I do not get home until 8 pm. After I get home, I still have to shower and do my homework. This can be pretty exhausting.
Getting to and from practice can be easier for student-athletes since they are already right next to the field. Their practices range from 1-3 hours and most of their homes are only 5-10 minutes away.
Students who play sports in school have an easier time finding a community: all of their teammates go to the same school.
Also, some outside-of-school student-athletes have to carry their equipment around, if they can't leave it in their car.
Whereas students without a license must carry around their equipment all day. "I have to bring skates and other gear for practice to school and carry it around. I actually had to ask for a locker from the school this year so I didn't have to," said Andrea Lehmann, a sophomore at Leesville.
Not only does the school pay for most of the sports equipment for students, but they also pay for transportation to and from games.
Whereas students who don't play sports through the school must pay for all of their own equipment and gas for their transportation, some may have to pay their drivers. My own skates are around 700-900 dollars for the boot and 400-700 dollars for the blade. I have to buy new skates every 3-6 months.
As a result of the distances I have to drive, I need to pay for gas every week.
Figure skaters and hockey players have to pay 15 dollars an hour for ice, I pay my head coach $80 an hour.
Students who play sports through the school also do not have to pay any money to compete in tournaments. In contrast, students who play club sports programs or figure skating and hockey, have to pay fees in order to enter the competitions.
In spite of the fact that playing sports outside of school can be challenging, there are benefits that kids who play through their school may not experience.
"I have played both in school and club lacrosse. I do have to pay for everything, but I feel as if I have bonded more with my teammates, I also feel like my lax club coach offers more support," said Jill Mayes, a junior.
Students are also able to develop a stronger bond with their club teammates since they are all training together for a longer amount of time because club seasons last longer than In school seasons.
Although students may have a more challenging experience, we all would do it all over again for the sport we love. In my opinion, it is one of the most rewarding things to be able to show off all the hard work and practice that we do each and every day. "I will happily do it any day for my sport!" said both Svolto and Lehmann.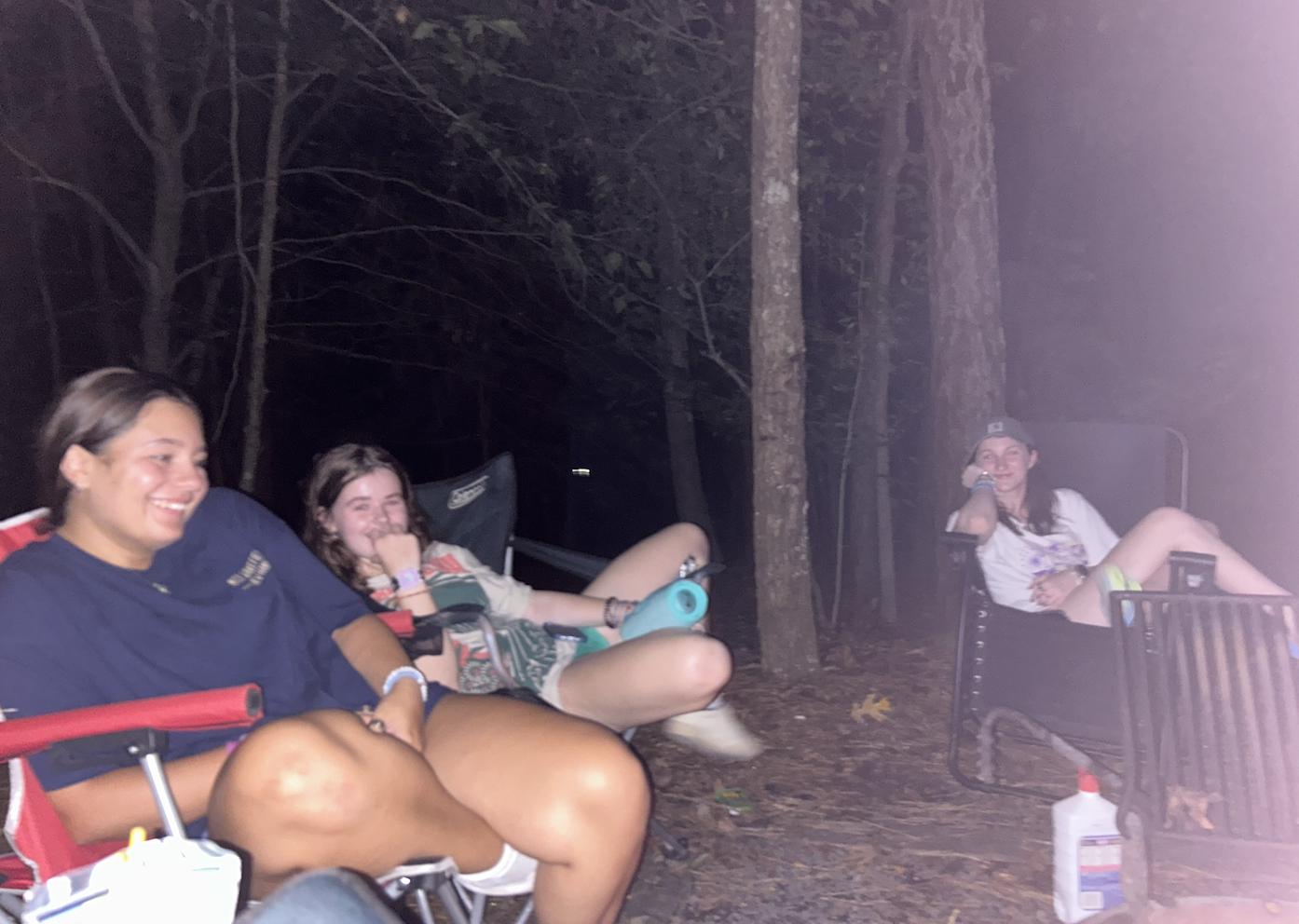 Hey! I'm Sami and a junior at leesville. I love dogs and writing.