A little more than a month ago, Taylor Swift announced "The Eras Tour," her first tour since 2018. Fans have been raving about it ever since, expecting to be "the lucky ones" to get a ticket.
Swift's team patterned up with Ticketmaster, a prominent ticket provider, which came up with the task to 'verify' fans in order for them to better gain access to tickets. This strategy backfired when Ticketmaster verified thousands of fans, leaving them to fight for their tickets. 
Thirty minutes prior to the official sale of tickets, fans were asked to log into a waiting room that would take them to the buying page when that launched. Many fans did this, expecting to be able to get a ticket, yet most failed. 
A few hours into the sale, the site crashed, kicking hundreds of fans who had been patiently waiting for their turn. This upset many people, especially those who had given up time out of their day to get said tickets.
Aftermath of the "Eras Tour"
Yennifer Rivera, a junior at LRHS, missed half of the school day to buy the tickets, but as soon as the site crashed, so did her hope for tickets.
"Out of nowhere, the site kicked me out. I lost my order and place in line. I went back and joined the line again, but it put hundreds of people in front of me, until at one point, it ultimately told me that they ran out of tickets," said Rivera.
While she was upset because of her experience, what made it even worse was that Ticketmaster assumed no responsibility for it.  "They acted surprised, like they had no clue, yet they were the ones who knew how many tickets were available and how many fans they verified, so what's the point of playing with our time and money?" 
Obviously, she had a negative experience while getting tickets. Other LRHS students experienced this rage, one of them being Emma Derucher, a Sophomore. 
Derucher was trying to get tickets during the school on Tuesday, yet her efforts were defeated by Ticketmaster.
"I was waiting for hours, dying to get the tickets, but after waiting for so long, the site crashed. I thought it was normal because of the amount of people online, but when the site crashed Ticketmaster claimed that there was an unprecedented demand that they were unprepared for. Ticketmaster knew exactly how many people they selected for the presale, so they should have been prepared with tickets and a team to fix the site. It's absurd," said Derucher.
She was not only angry, but she was also disappointed in the control that Ticketmaster has on people, performers, and tickets. People became aware of the impact Ticketmaster has on ticket prices in the music industry as a result of the ticket shortage.
The Response from the World
While many people were quick to express their opinions online, U.S. Congresswoman Alexandria Ocasio-Cortez (AOC) addressed this by highlighting a serious issue that has less to do with Swift's fame than with Ticketmaster's monopoly over the live music industry.
"Daily reminder that Ticketmaster is a monopoly," AOC said on Twitter. "Its merger with LiveNation should never have been approved, and they need to be reigned in. Break them up."
AOC's criticism of Ticketmaster and Live Nation Entertainment as a whole comes as more fans complain about the company's tight control over ticket prices and charge that they are abusing their position of authority. Although Ticketmaster and Live Nation have long been significant ticket distributors for live events, AOC's tweet raises concerns about their 2009 merger and if the business has broken the terms that made that agreement legal.
Ticketmaster said with the announcement that "hundreds of thousands of tickets have been sold" with "historically unprecedented demand."  However, they were forced to postpone the presale window for West Coast sales due to the amount of interest in the tour. Yet, they made no mention of the issues their control has on the industry.
The issue is not whether or not a person can or will be able to get tickets for any concert or tour; rather, it is the risky reality of companies like Ticketmaster, which prey on desperate fans by controlling their time and finances like a monopoly board.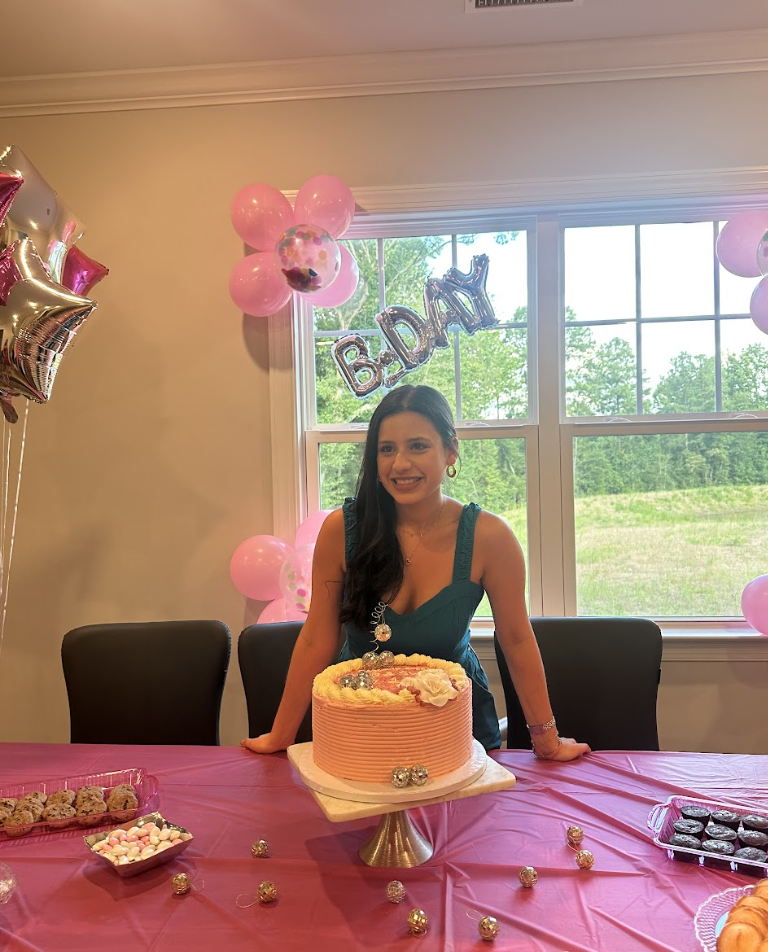 Hi! My name is Elena Faddoul, and I am a junior editor at The Mycenaean. In my free time, I like to read and spend time with family and friends.