In 2011, two business partners, Brian Garff and Geoff Huguely, decided the Raleigh area could use a Haunted Attraction. Looking to find a location to build on, a landowner in Youngsville, NC agreed to lease his farmland to what would become 'Panic Point'.
Now every fall season, people from the Triangle and beyond plan an annual trip to the Haunted Theme Park.
Just for one price, visitors get access to five different haunted attractions to make their night worthwhile.
Haunted Forest
The haunted forest contains  the most "haunters" and screams in the whole theme park. Walking down the dim half-mile trail, you will experience The Butcher Shop, Sawmill, Dollhouse, Lost Souls, Junkyard, Pallet Maze, Sanatorium, Motel, Cemetery, Funeral Home, Killer's Cabin, and Clown House.
"I went to all the attractions at Panic Point, and the haunted forest was my favorite. There was scary music playing throughout the trail, and people would come up to you and scare you. If someone you knew said your name and one of the workers overheard, they would memorize it and repeat it," said Maddie Morita, junior.
Dark Trail
Originally named the "Dark Walk", the fan favorite over the years upgraded to the grade "Dark Trail". It holds the longest haunted trail in North Carolina.
Haunted Hayride 
People ought to hold onto their loved ones (or anyone) as they take their hayride through the Zombie Barn, Mine Shaft, Shed, Spider's Lair, Service Station, and more scary sights. In this attraction, you can't outrun the danger as the vehicle controls your speed.
Killers In The Corn
What says fall more than a corn maze? Except in the one at Panic Point, "killers" wait inside for you.
"We walked through a huge corn maze with people dressed as all the classic characters from all the horror movies. Pennywise was probably the scariest," said Katie Neligon, sophomore.
One thing Neligon points out is that the characters cannot touch you – including being grabbed, dragged, hit, cut, impaled, or any other contact. This is not just in the corn maze, but throughout the whole haunted theme park. This doesn't necessarily create a less frightening experience for all though.
"Even though they aren't allowed to touch you, it's not as comforting as you think because I also would forget this was the case," she continued.
Stalkers Farm
Formerly named "The Menacing Maze", the other corn maze features "free range haunters" that will graze through the corn, with hope to fill you with fear as you walk (or run) through.
During COVID-19 in 2020, this attraction acted as the patrons final stop in the haunted theme park, where they exited into the parking lot. Since 2021, it has returned to normal, with both the entrance and exit being located midway.
Atmosphere outside attractions
"Panic Point is kind of secluded for where it is, there's not really much around it. Inside besides the different attractions, there are lots of stands of food, carnival games like balloon darts and ring toss, and fires you can sit around which is nice because it is really cold," said Morita.
Tickets
Both general and VIP tickets vary depending on the day one decides to attend, the general tickets vary from $30-$45, while the VIP goes from $50 and up to $75.
With a VIP ticket, visitors have access to the VIP line at the box office, along with the five main attractions.
Both kinds of tickets are nonrefundable and must be purchased online. If Panic Point is to be shut down , customers planning to attend that nightl receive Panic Point credit for future use through your email. This credit is issued with no expiration.
Tickets come with a patrons specific arrival date and time. People have a 15 minute time slot on their ticket, where they must present their QR code to the box office. It is suggested to arrive early, to factor in parking and walking to the ticket booth. VIP ticket holders may arrive at any time until the latest arrival time.
Panic Point offers different deals whether it includes discounts posted on Facebook, Twitter, and Instagram, or a group order over $250 receiving 10% off. Military, fire, police, rescue, and hospital workers also each receive 15% for up to 8 tickets.
If either you don't keep up with social media or none of these apply to you, five nights of operation are priced at the cheapest cost available; $30.
The haunted house has been open every weekend since September 24 and will continue operating until Saturday, November 5.
Leesville students' opinions differ on whether factors like the price and drive is worth the experience
"My ticket was really expensive, but for my first time I think it was worth it. It was more of a one time thing for me. The drive on the other hand is not bad at all, it's mostly straight the whole way. I recommend going with a good group of people, it makes it more fun," said Morita
Sydney Irby feels the opposite.
"The price to attend is definitely worth it in my opinion. The drive is far though, and they should definitely make one closer. With the right people it's not that bad," said Irby.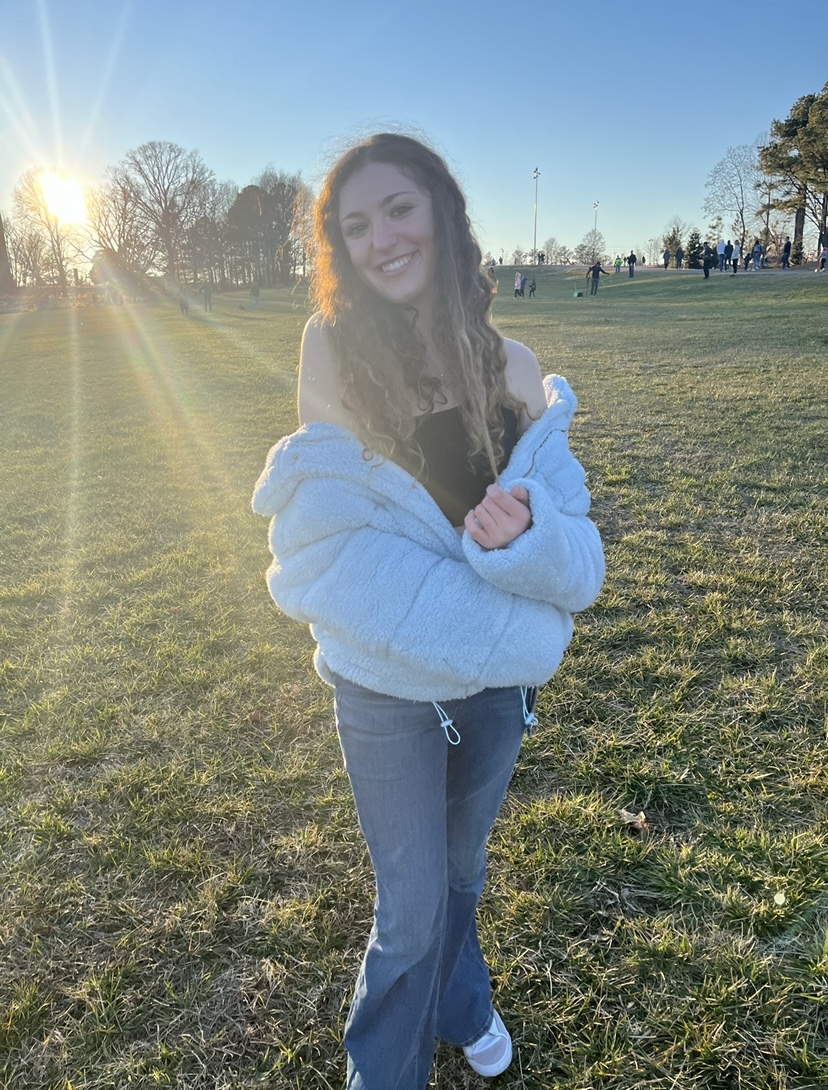 Hi! My name is Maddy and I am a staff writer for the Mycenaean. I love to travel, watch sunsets, and listen to music.