Fall is many people's favorite season. During the fall season, the weather gets cooler and many eventful activities occur.  Sweaters and fall-flavored food and drinks come out. 
Homecoming 
Homecoming is the kick-off to the fall season. Homecoming is a tradition in the U.S. that many high schools celebrate. Homecoming week is full of fun events.
Students choose to participate in spirit week dressing according to the different themes assigned. This year, Leesvilles Spirit week themes included, Dress for the movies, On Wednesdays we wear pink, dress as our favorite celebrity or character, and Green out. Spirit week leads up to the big football game held that Friday. LRHS students dress in green and support the football team by cheering in the student section.
During half-time, the homecoming king and queen, nominated by the students, get announced and presented on the field. The students are escorted to the field and receive recognition. This year's homecoming king and queen were Cam Dinkenor and Olivia Heaney. 
The next day students often get dressed up, gather with their friends, and celebrate homecoming with a dinner, dance, or party. 
A popular picture place to dress up and take pictures is the Brier Creek Country Club. Shir Inbari, a sophomore at Leesville said, ¨I'm going to go get dinner and take pictures with my friends if there is no hurricane, we are also going to the game. I love the football games, especially the homecoming one is super fun.¨ 
NC State Fair 
The North Carolina State Fair is another fall tradition. The NC State Fair is an state fair held in Raleigh, North Carolina. The fair is held throughout mid-October and attracts many North Carolinians. Games, food, drinks, and rides are great hits at the fair. Many families and friends enjoy going to the fair after a long week of school and work. The fair is a great attraction, people wait all year for it. 
Ashton Layh, junior at Leesville said, ¨I love the food everywhere at the state fair, my favorite is the caramel apples or funnel cake. The swings are probably my favorite ride, those are fun.¨
Halloween
Halloween was originally celebrated by bonfires and wearing costumes to ward off ghosts. In the present day, little kids dress up and go trick or treating. It is also celebrated by going pumpkin picking and carving Jack-O-Lanterns. 
Tristan Moran, junior at Leesville said, ¨I hang out with my friends and dress up. My favorite Halloween movie is probably Halloween town.¨
High school kids often dress up and gather with friends for Halloween. Many teens go to Panic Point, an outdoor haunted theme park. Panic Point is a huge hit during the fall time. It holds 7 different attractions that are fun and frightening. Panic Point includes a hayride, maze, and walk in the dark across a half-mile haunted forest. Lots of Leesville students enjoy going here with their friends as they grow out of trick or treating. 
Football
Football is a fall favorite for Americans. High School, College, and NFL football begins during the fall. Americans support their favorite football teams. Tailgating is a popular way to celebrate the games. Families and friends have a good time drinking, eating, and hanging out before watching the game. 
Ryan Sheleske, junior at Leesville, said, ¨I like going to football games and the student section. I tailgate for college football games with my friends.¨ 
Thanksgiving
Thanksgiving is another holiday that occurs during fall. Thursday, November 24, is a time to give thanks by gathering with family and friends. Good food and big meals are served. It is a great excuse to reunite with family and friends.
 Elizabeth Breher, junior at Leesville, said, ¨For Thanksgiving, I normally go to my grandparent's house and we eat food and spend time together.¨
Pumpkin Spice & Everything Nice
Fall is packed with many pumpkin-flavored items. Pumpkin-flavored coffees, pastries, and desserts are popular during this time of year. People enjoy making Pillsbury Halloween cookies and watching scary movies. Alexandra Buenaventura, senior at Leesville, said, "My favorite fall food is pumpkin pie and my favorite fall drink is an iced pumpkin spiced latte from Starbucks, I love it."
Fall is an appreciated season as it is full of many fun activities and events. It is often spent with family and friends. The Leesville community celebrates the season in many different ways.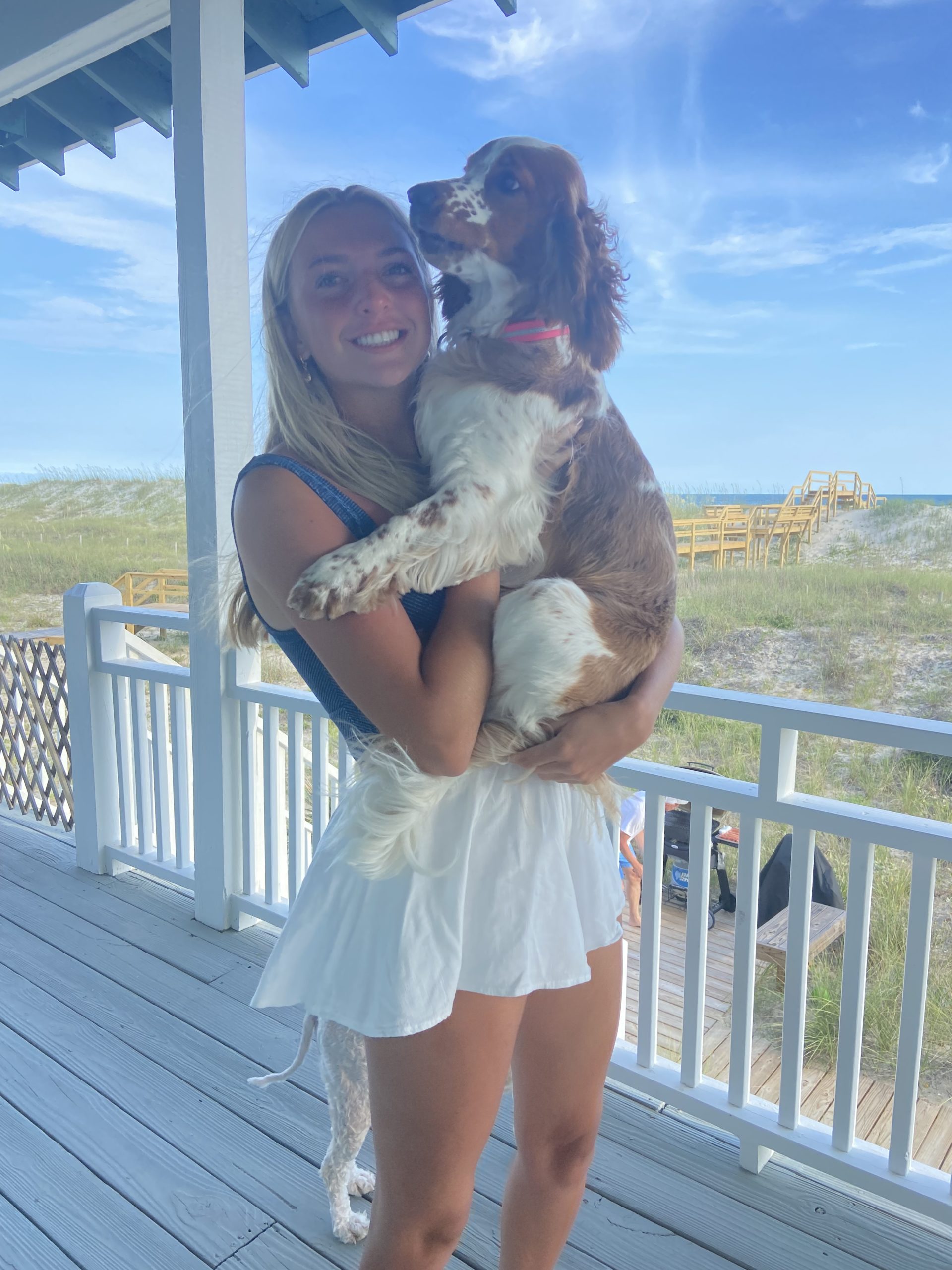 Im Kayla Wozniak, a staff writer for the newspaper. I love playing sports and having fun!