The outfit you wear on your first day of school is one of the most important stylistic choices you will make throughout the school year.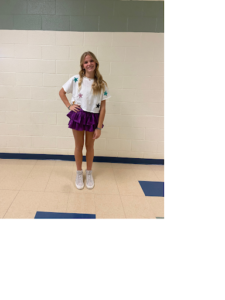 Morgan Read, a freshman, shows off her first day look. Dressing preppy in Vintage Havana sneakers, a shirt and skirt from a boutique, and Kendra Scott Jewelry.
While some go all out with their outfits, others take more relaxed and sporty outfit choices.
---
Jake Bendell, another ninth grader, goes for an athleisure look. Wearing a shirt and pants from Dick's sporting goods, with Nike shoes.
---
Ally Ply, sophomore, sports a more trendy aesthetic. Her shirt is from American Eagle, pants from dry goods, and shoes are from Nike.
---
Valerie Rome is a senior this year dressing up for her first day, for the last time: "I liked dressing up and getting to take pictures with my friends since it's my last first day of high school." (Photo used by permission from Valerie Rome.)
Valerie Rome described her aesthetic as, "preppy, and I like to make bold jewelry choices."
---
Amara Barnes, junior, wears American eagle jeans, and Nike shoes. She expressed her love for fashion and how she loved "dressing up for school," 
Your first day outfit contributes to the first impression you want to make, it is how you portray yourself to your peers and teachers.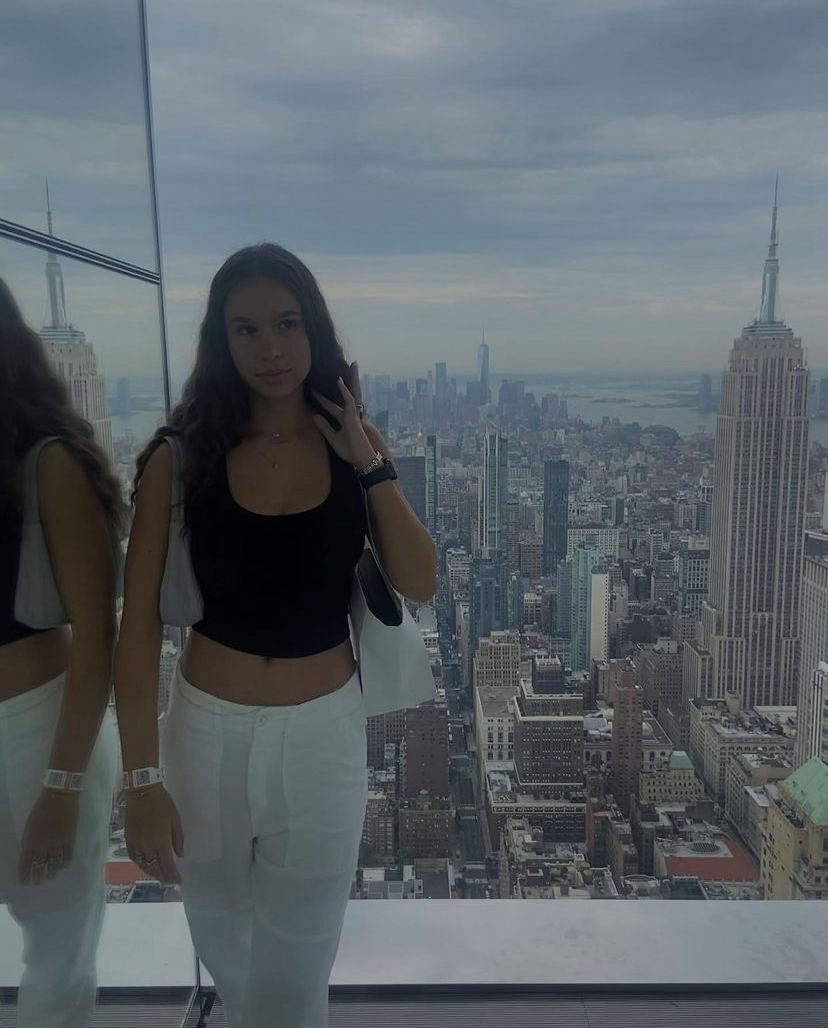 My name is Sanaa, I love fashion and I dance ballet at Carolina Dance Center.