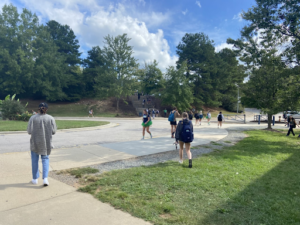 Controversy arises of whether or not 10:30 is an appropriate lunch time for students. Either kids are not hungry at this time, or it seems like there is nowhere close enough nor open to eat!
Here are suggestions from some of your fellow Leesville "A Lunchers" on the best lunch destinations.
Dunkin donuts (closest restaurant 5 min from Leesville)
A Lunch runs on Dunkin!
With two locations both in close proximity to LRHS, either the drive thru or dine in option ought to be not too crowded. Dunkins' menu consists of bakery goods like muffins, bagels, (donuts of course), and croissants.
If you're looking for a more filling meal, aim your order towards a sourdough breakfast sandwich or bacon egg and cheese. Finally, we can't forget the coffee lovers who may need to gain a little boost for the other half of their day – there are many different drinks to choose from including the infamous pumpkin spice flavors available in the fall season.
"I don't consider 10:30 lunch time, so Dunkin is my favorite place to go to get breakfast food," said Adrianna Joseph, senior at Leesville. "It's always one of the closest and quickest options."
Dunkin Donuts is also one of the most fairly cheap options out of all the close to Leesville fast food. Your meal can range from $2 to $10 depending on the order.
Publix (closest store 4 min from Leesville)
Although not a fast food restaurant, Publix is still a popular spot for Leesville students to go off to. Like any grocery store, there's a wide stock of almost everything from snacks, fruit, baked goods, and more. Students can use the Publix app or website to custom order food like subs, wraps, and quick meals.
"Publix has everything anyone could want and that's why I like it. I usually get pre made sandwiches and sometimes cookies and then share them with my friends," said Amelia Collado, senior at Leesville.
McDonalds (closest restaurant 5 min from Leesville)
Mickey D's menu has something for everyone whether its hamburgers, nuggets, fries, baked goods, or served-all-day breakfast. Its reasonable prices, quick service and menu variety make it a great A lunch spot. Students can choose to dine in, take out, or go through the drive thru. Using the 'McDonald's App' can get you significant discounts on different meals and menu items, and also allow you to get your food even faster by ordering ahead.
Bojangles (closest restaurant 6 min from Leesville)
Famous for their cajun-seasoned fried chicken and buttermilk biscuits, Bojangles is a close fast food option whether a student decides to dine in or go through the drive thru. Breakfast is served all day, everyday starting at 5:30 a.m. in case students decide that 10:30 is not lunch time just yet.
"Bojangles has the best eats. I always get the 4 piece supreme with fries and a large lemonade. Bojangles is also close so it's easier to get back to school with the shorter lunch time," said Asir Lindsey, senior at leesville.
Chick-Fil-A (closest restaurant 8 min away from Leesville)
Unfortunately breakfast stops serving at 10:30, but Chick-fil-a is still open! Menu items include the infamous chicken sandwiches, nuggets, tenders, fries, salads, treats and more.
"Chick-Fil-A is definitely my favorite place to go to lunch. The service is always really friendly and most importantly fast. It also has the most gluten free options available for me," said Lindsay Rhoades, senior at Leesville.
Chick-Fil-A staff is always working hard to make sure everyone gets their orders as fast as possible.
"The best option is to use the "drive thru express" option with the Chick-Fil-A app. I always get my food super quick this way and get back to school on time with enough time to eat," said Jeslyn Camilo, senior at Leesville.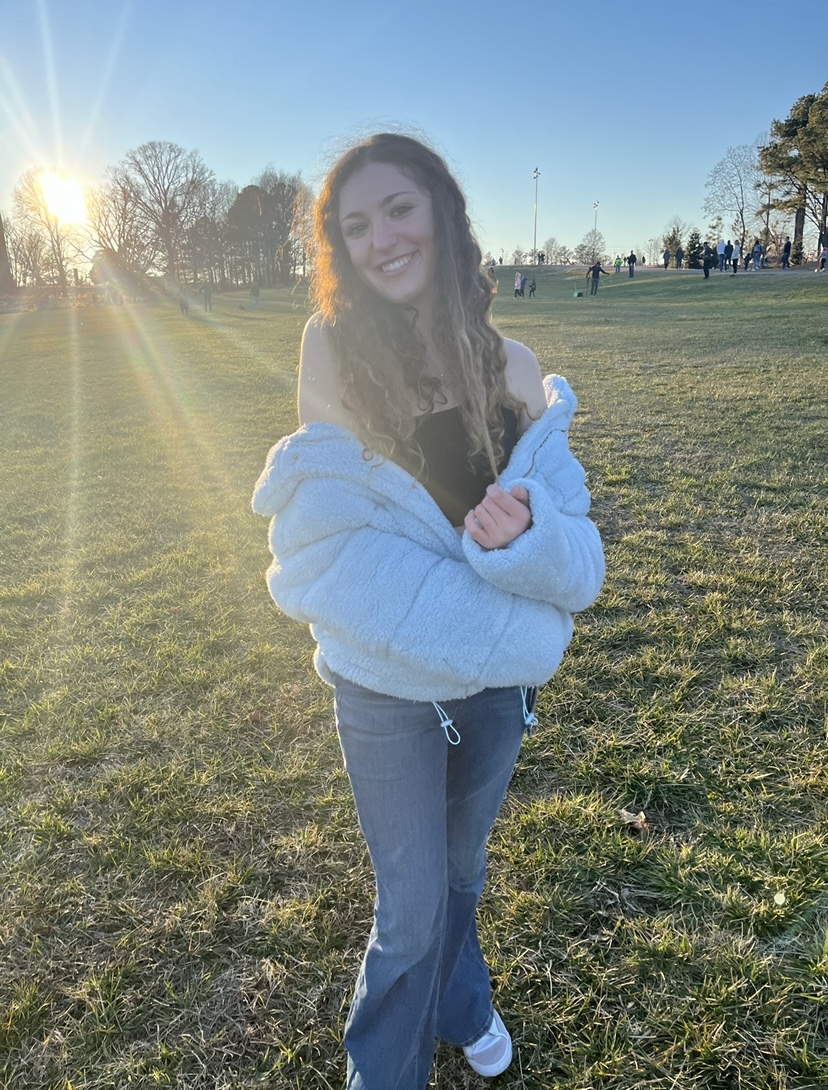 Hi! My name is Maddy and I am a staff writer for the Mycenaean. I love to travel, watch sunsets, and listen to music.