Every year, Project Linus' "Make A Blanket Day" event takes place between February and May. It is a community event where volunteers come together to make blankets and sew on labels. This year, Make A Blanket Day took place on Saturday May 14, 10am-2pm at Laurel Hills Park under the shelter due to covid.
For several years before the pandemic, places like Marbles Kids Museum and Temple Beth donated space for the event. 
"Laurel Hills was a perfect location for this year's event for many reasons. Ideally we need a space that was outside and open because of the pandemic, so the park was a good idea. Plus, the forecast expected rain for Saturday, so being under the shelter would prevent the attendees and blankets from getting wet. It was also a close and convenient location for members attending," said Mrs. Winick, apparel teacher at Leesville, helper at the event, and member of Project Linus.
Over 100 people usually attend the event. This year, approximately 30 people attended, but it still concluded to be a success: almost 200 blankets were ready to be donated.
What happens at Make A Blanket Day 
At Make A Blanket Day, there are different tables set up serving different purposes. A table always exists of people crocheting and knitting blankets. At another, one for volunteers to hand sew the project linus labels on the corner of every one of the finished blankets. 
Participants construct blankets of all strategies and sizes. The most common size for a blanket is 30″ x 40″, but a variation of these sizes is needed as well. Blanketeers crochet, knit, quilt, or make the no-sew fleece tie blankets using either yarn, batting, and fabric.
Previous donations and fundraising account for the materials needed for blanket making.
They donate the finished blankets to Wake Med, families at Fort Bragg, and other military branches like the National Guard. Designated volunteers exist with the job to drop off the blankets, and sometimes the representatives from the organizations offer to pick them up themselves. 
Make A Blanket Day is always open to the community to attend. A range from children to senior citizens show up. The event is also a great opportunity to gain service hours, attracting highschool service groups.
About Project Linus
The organization behind this annual event, Project Linus, is a national non-profit organization with over 250 chapters in the United States. The Project Linus chapter of Wake County started in 1996 by Susie Holmes. 
Project Linus's mission is to give hand-made blankets to children ages 0-18 who are in need. This includes those grieving, sick, experiencing a tragedy, or those who need comfort. Since 1996, the chapter has donated over 70,000 blankets.
In the Wake County chapter, donations mostly go to WakeMed hospitals, as well as places like shelters, Make A Wish foundation, and more. 
"One of the most rewarding aspects of being a volunteer is hearing from the patients and parents the positive impact the blanket made in their lives," said Janet Rapp, a Project Linus volunteer. 
Mrs. Winick attended her first Make A Blanket Day in 2004. Shortly after, she contacted Susie Holmes asking when the next event would be. Since 2007 she has been helping to organize the annual event, along with being a big part of fundraising and outreach efforts.
Mrs. Winick brings her out of school organization into her workplace for the benefit of students and the community. Her apparel students always receive the opportunity to make the sew or no sew blankets for extra class time. Service clubs at Leesville are also given a great opportunity to help out for service hours; National Honors Society has chosen project linus as their service project every year. 
"Volunteering for project linus has been a constant purpose in my life forever. I love being a part of a process that helps out people in need and provides comfort for children. Knowing the impact the chapter makes in our community and the people I meet is incredible and rewarding," said Mrs. Winick.
Make A Blanket Day is just one event held by Project Linus that gives opportunities to make blankets within the organization. Volunteers constantly work year round to create and donate blankets for their targeted audience. 
Don't know how to sew but still want to help out? Project linus is always accepting donations and supplies for their organization. For more information visit the facebook page — "projectlinus/wakecountry"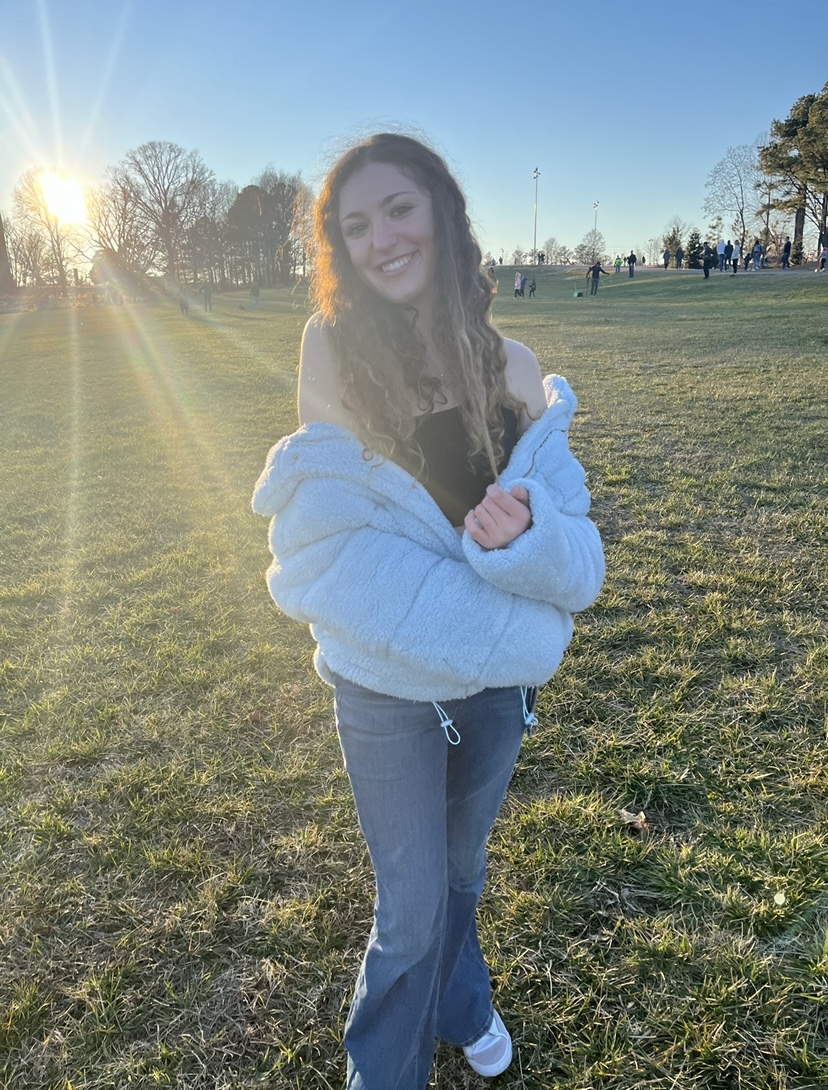 Hi! My name is Maddy and I am a staff writer for the Mycenaean. I love to travel, watch sunsets, and listen to music.