Thank you for being you, Leesville Road High School community!
After two years of COVID-19 inflicting Prom, Leesville juniors and seniors enjoyed a mock masquerade ball on May 13 at the Crabtree Valley Marriott. 
Outside people see the photos of the prom venue and the smiles that accompany long dresses and tuxedos; what they don't see is the work that goes into planning such an involved event and the spirit within the facility where Leesville students congregate.
Junior Class Council…
Junior Class Council, a club of 17 students and 6 officers, began working out Prom details as early as February. The students took part in coordinating a food menu, organizing decorations, overlooking ticket sales, and planning entertainment at Prom. 
The students gathered most Wednesdays since March of 2022 preparing for the one-night event. Their club members worked hard to make sure the seniors could have a stress-free night completely organized for them. The student's dedication to their club took a huge workload away from the rest of Leesville's administration, and they didn't even need recognition to motivate their hard work. 
"It was hard, but it was so worth it in the end," said Jeslyn Camillio, Junior Class Council President.
It's admirable to watch young students have a passion for something greater than themselves. 
Leesville Students…
The stigma built around prom night ensures that almost every student will take part in some form of illegal activity or consumption. Even though the administrators opted out of breathalyzing students entering Prom, no problems arose. 
While walking into the venue, the area was full of noise and excitement. Students flooded the dance floor and enjoyed the music for the entirety of the night. Some students requested songs, but they received a clean version. This did not stop students from dancing to their favorite songs.
"I was expecting Prom to be boring and awkward, but when I walked in, it was so not that," said Grace Moore, a Leesville junior.
Stereotypes surrounding Prom being awkward and shy were squashed thanks to the lively spirit that Leesville upperclassmen bring to every school event. When Leesville students congregate together, the activity is always loud and welcoming. The students have built a family in which they are comfortable enough to dance and be themselves in front of.
Teachers…
Teachers, especially Ms. Ballew and Ms. Core who worked with Junior Class Council, deserve praise for their passion. Not only do Leesville teachers strive to teach and prepare their Leesville students for the real world, but they also continue to want to make a difference outside of the classroom. Over thirty teachers volunteered to spend their Friday night at Leesville's prom. 
The teachers took part in checking students in, monitoring the dance floor, and catching up with students. The Leesville teachers' assistance saved countless PTSA members or hotel workers from assisting with Prom for 4 hours. It was utterly optional for teachers to volunteer, but not before long, the list of teachers helping with Prom was overflowing. 
Leesville teachers' dedication to their students and care for them outside of a school setting is admirable and very well shapes their student's morals as well.
Prom takes months to plan and hours to clean, but no part of the experience of Prom is a burden when the Leesville family is behind it. 
From, The Mycenaean Staff 2021-2022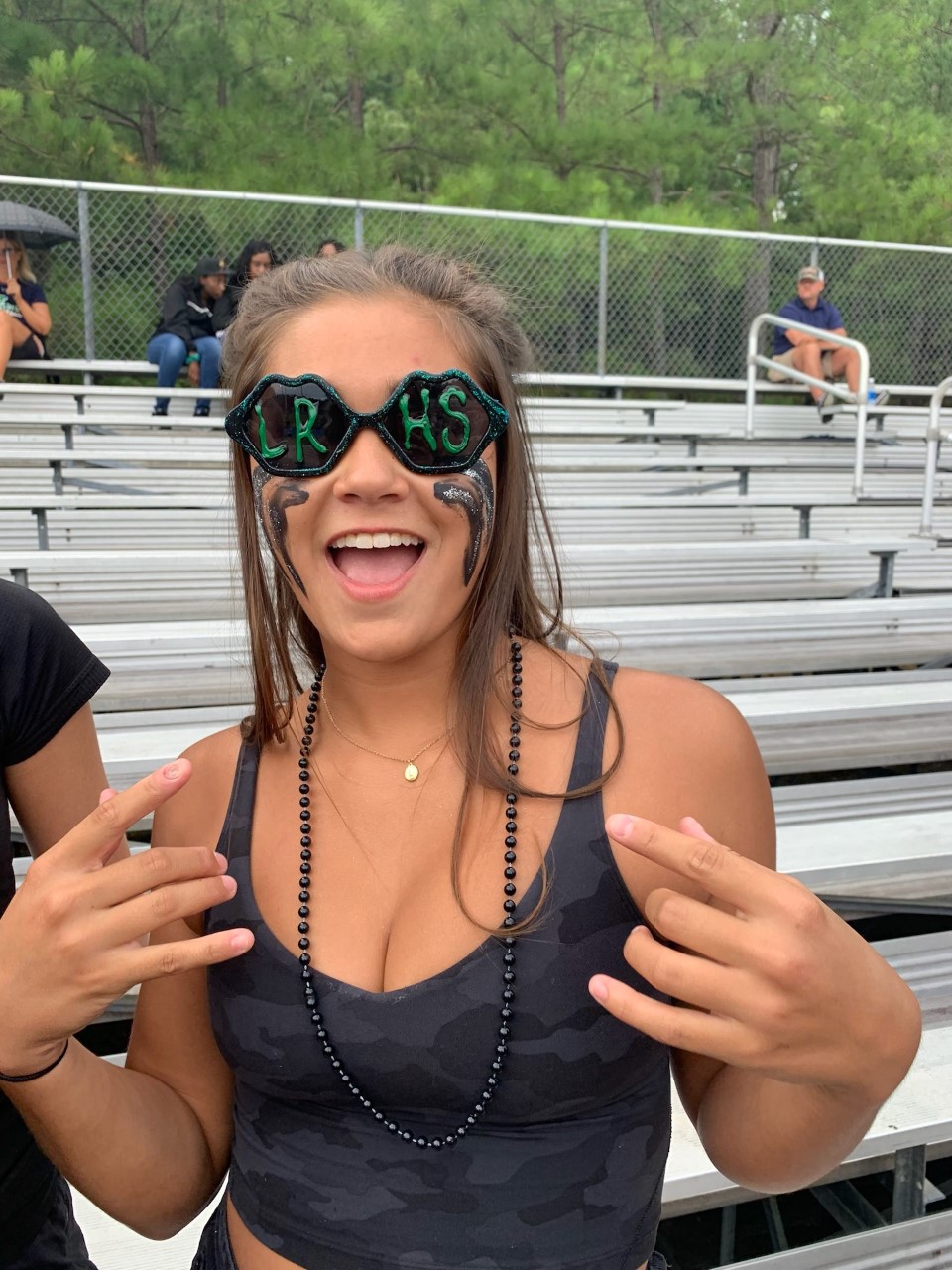 Hi! I'm Alexis Mast, but I answer to Lex as well. I'm a year round and high school swimmer whose been in Newspaper class since sophomore year. I write about anything, everything, and trending Leesville news.