The Leesville women's soccer team just completed their regular season with an overall record of 8-5-3.
With the end of the season comes a celebration of the team's eldest members.
One of these seniors, Haleigh Arostegui, is ready to reflect on her time with the Lady Pride and look forward to her bright future in soccer.
A LEADERSHIP TRANSFORMATION
While Arostegui's teammates and coaches know her to be an outspoken leader this year, this has not always been the case.
"I was always a quiet player [freshman year]," said Arostegui.
Arostegui played on the Varsity Women's soccer team as a freshman and didn't return until her senior year, due to heavy expectations from her club soccer team.
Arostegui came back to the team senior year only to find herself thrown into a position of leadership, something she was unfamiliar with.
Luckily, she has flourished in the role.
"What I've enjoyed this year is she [Haleigh] has really developed good leadership skills in what is a pretty inexperienced but still very young team," said Paul Dinkenor, coach.
Arostegui's teammates are positively impacted by her confident leadership.
"I was only one of three seniors, and I needed to step up," said Arostegui. "I took the role [captain] and went with it."
HALEIGH'S CHARACTER
Arostegui's teammates and Dinkenor know she is a true team player.
"She [Arostegui] definitely has brought fire to this team, and has provided a lot of input to every player that needs help," said Sara Champion, senior co-captain.
Arostegui has also made a point to include everyone, which has helped the team to feel more cohesive and contributed to better performance in games.
"She's always lending out a hand trying to help us freshmen become part of the team," said Ella Speerschneider, freshman teammate. "She's done a very good job of making us feel welcome."
Dinkenor describes Arostegui as "low-maintenance, high-output" and "self-motivated," traits that embody a successful athlete.
However, her newfound leadership qualities and exceptional personality are not Arostegui's only attributes. Her incredible soccer talent is also earning her an incredible amount of attention.
HALEIGH'S TALENT
Arostegui's participation on the varsity team her freshman year is a testament to her soccer skills.
"She was a very good, sort of lock-down defender on a pretty much senior-laden team," said Dinkenor.
The 2018-2019 Varsity women's soccer team made it to the quarterfinals of the state playoffs and according to Dinkenor, Arostegui played "every minute of every game."
The combination of Arostegui's newfound leadership and her individual commitment to soccer makes her a desirable addition to any college team. For this reason, she was quickly recruited during her junior year.
Arostegui plans to continue her soccer career at Liberty University's D1 Program.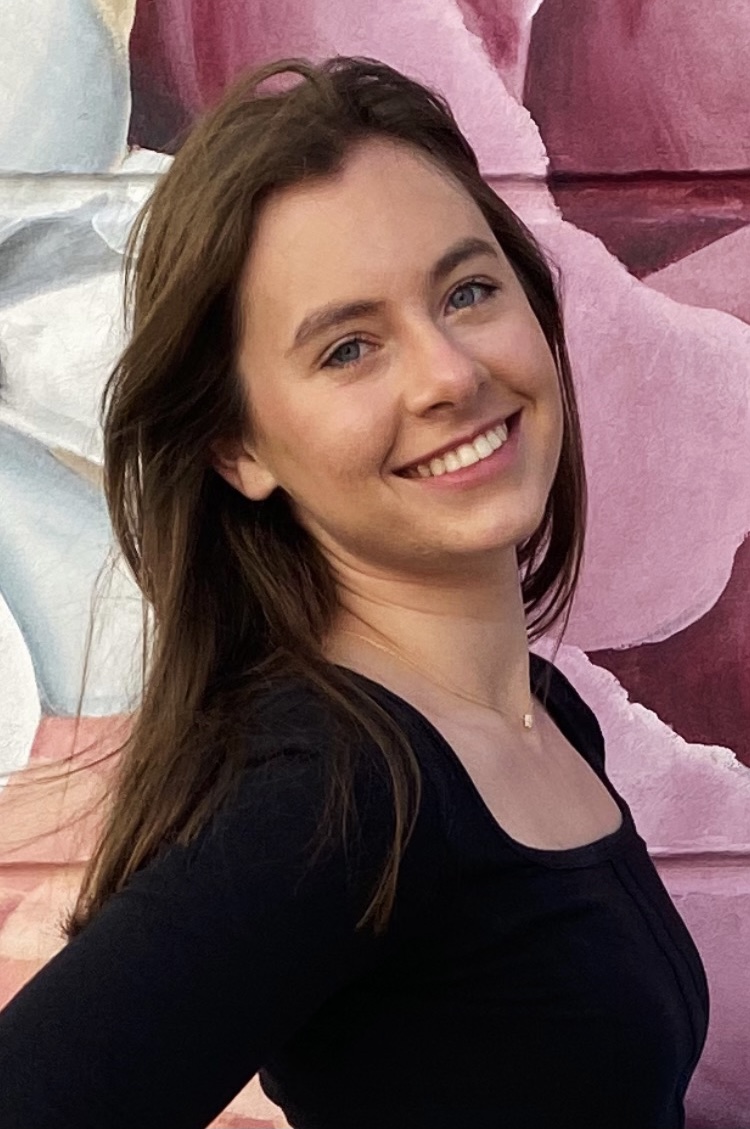 Hi! My name is Stella Davis and I am a staff writer for The Mycenaean. I play on the varsity softball team at Leesville, and I coach middle school basketball.