In a game that will certainly go down in the books for North Carolinians and college basketball fans alike, the University of North Carolina Tar Heels took down the Duke Blue Devils in a gripping semi-final game on Saturday, April 2nd. Both teams, who respectively have the number 8 and number 2 seeds in the 2022 NCAA Men's Basketball tournament, had battled their way through four other top colleges to make it to the Final Four. 
Earlier in the day, 1 seed Kansas took down 2 seed Villanova, so all eyes were on UNC and Duke as one of the greatest rivalries in sports met for the final time this year. On top of this, even more buzz came from the fact that this game could be Coach Mike Krzyzewski's last. The legendary Duke coach had previously announced this season as his last before retirement, and tensions were higher still with UNC having spoiled his last regular season game; the Tar Heels beat Duke 94 to 81 in early March. 
Both teams had the pressure of the entire college basketball world on their shoulders, and both battled it out valiantly; trading leads all night, Duke led at the half but fell behind as UNC star Caleb Love came alive for 28 points. The Tar Heels truly came together in the second half, despite Armando Bacot's brief ankle injury, and despite Paolo Banchero's solid night for the Blue Devils, it wasn't enough to lead Duke to a win.
Bo Groff, a junior at Leesville, is a massive Duke fan. After the loss, he was "upset with how the game ended because we were definitely capable of winning… but just couldn't hang on." It's understandable, being upset as a Duke fan, but Groff is "looking forward to next season already." He talks about Duke's promising recruiting class, and future coach Jon Scheyer, and clear parallels can be drawn between Scheyer taking over next year and UNC coach Hubert Davis' first season after Roy Williams retired. 
"Looking back," Groff said, "I am still very happy with the season, making it to the Final Four is a great accomplishment, and we were the regular season champion for the ACC." 
Looking ahead to the Finals, he's "defiantly cheering for Kansas because GTHC." That acronym can't be published in words, but it might be easy to interpret, coming from a Blue Devils fan. And Groff is a Blue Devil through and through: "It is more that I am rooting for UNC to lose than I am for Kansas to win."
Evan Fedock, a senior, is on the opposite side; as a diehard UNC fan, Fedock was really looking forward to "the competitiveness, and the heightened atmosphere with it being Coach K's last game, and the first time those two teams played in the Final Four." The competitiveness, of course, was at an all-time high, and Fedock mentioned the brilliant back-and-forth between the two teams, "which you'd expect with such a big rivalry," and highlighted especially the fantastic final two minutes of the game. Fedock also talked about the slight underdog status of UNC, and the fact that "as an eight seed in March Madness, they weren't expected to go very far, but they made their way to the championship game."
Fedock laughs when asked about his hopes for the championship game: "Obviously, I hope they win!"
Several days later, UNC would fall to Kansas in a close battle for the National Championship. Despite the loss, Fedock and fans everywhere are proud of the Heels' valiant season– even though Duke fans may be celebrating.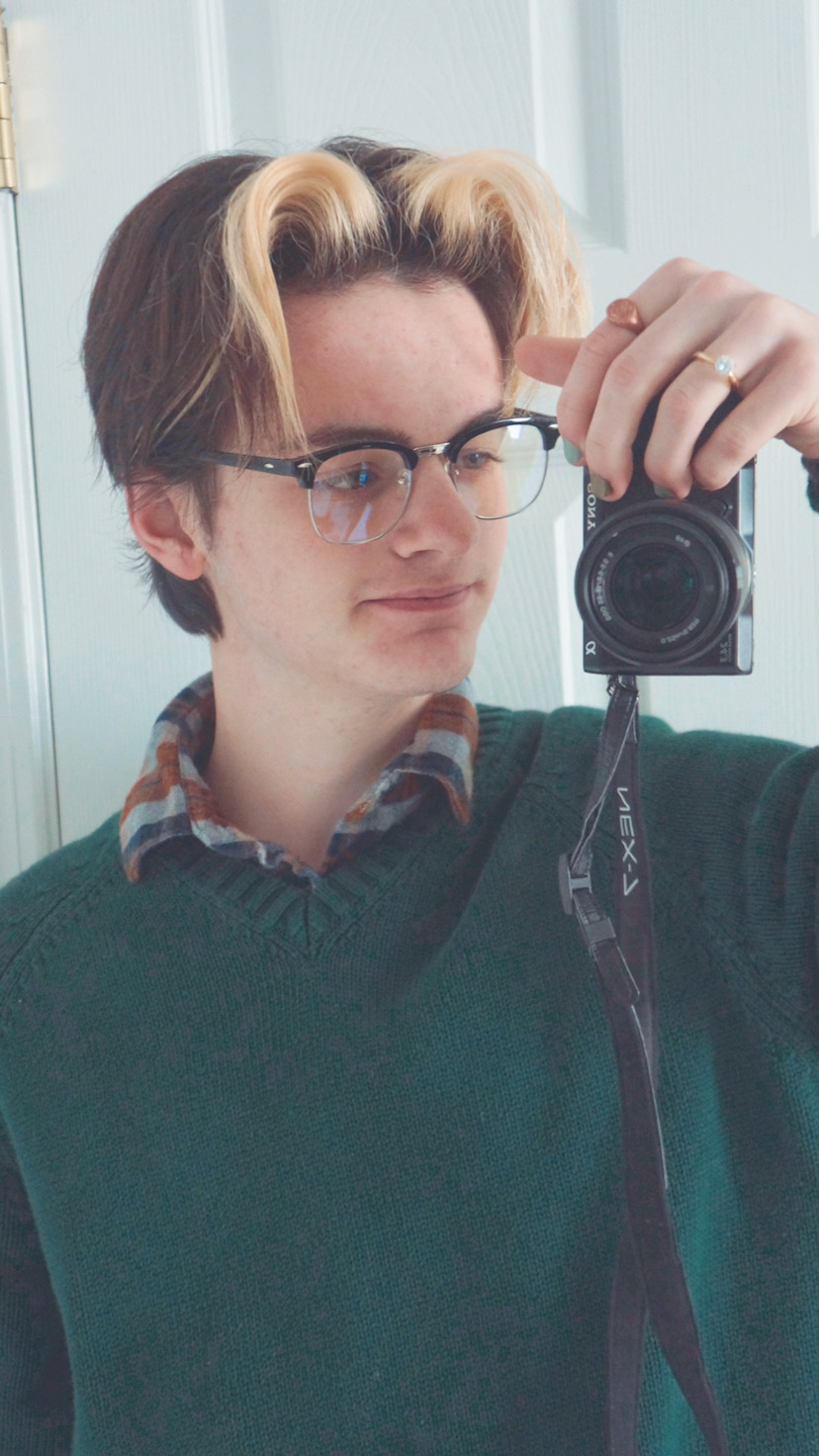 Hi! My name is Brendan Shore and I am a staff writer for The Mycenaean. I am an avid photographer and rock climber!