Leesville Road High School and Pride Productions' spring musical, Annie is on from April 21-23 at 7 pm and April 23 at 2 pm. 
Background on the Musical
Annie is a Broadway musical written by James Whitcomb Riley in 1977. Renditions of the musical won Tony Awards for Best Musical, Best Original Score, and Best Book of a Musical.
The play follows the titular character who is an eleven-year-old orphan who came to an orphanage after her parents dropped her off there as a baby. Billionaire Mr. Warbucks took in Annie for the Christmas holidays and tried to help her find her parents.
Behind the Scenes
Pride Productions makes all the sets, paints, costumes, makeup, and hair used in the play. Juaquin Jones, a senior at Leesville, is a paint crew head and designer for Pride Productions. 
"I think the play is great so far," said Jones. "Luckily, we have a talented cast and a great crew who worked very hard on [the musical]."
Although, Jones and the paint crew did have a lot of struggles with this musical in particular. "It was very detailed, so teaching the kids how to do it [was hard]," said Jones. "But, we had a lot of fun building the set and painting. 
"The show is going to go great," said Jones.
Playing Annie
Adele Baldina, junior, portrays the titular character, Annie, in the Pride Production. Baldina is having a fun, but stressful time playing Annie.
"It was really stressful at first because we realized we had almost 400 people [in the play] and we haven't done a musical since my freshman year," said Baldina. "But, after I got over the nerves and everything and just got back into this routine, it turned into just having fun." 
However, everyone can agree the real star of the show is Baldina's dog, Iris, who plays Annie's dog, Sandy. "We were trying to figure out a solution for Sandy because there were some ideas floating around, but none of them were great," said Baldina. 
"One day, I was like, I'll try and teach her to do what we call the Sandy trick," said Baldina. "Basically, I repeat the name multiple times, she doesn't come and finally she comes after a certain amount of time." 
"I trained her in a couple of hours and I sent a video to Mr. Hurley, and he was like ok, yeah, sure!," said Baldina. After that, she brought the dog to every rehearsal and Iris started getting used to the people and her role. 
Spectator's Reaction to the Show
The musical's first show was on April 21 at 7 pm. The crowd was full, vibrant, and very receptive to the actors. 
Chelsea Thomas, junior, is one of the many who attended the show on Thursday. "I really enjoyed [the play]," said Thomas. "I didn't expect for it to be so big and grand and it really exceeded my expectations."
Thomas's favorite moment was when FDR's cabinet advisor, Ickes, played by Colin Smith, was very energetic in "Cabinet Tomorrow."
"His character was so uptight, but when the music started playing he just started dancing," said Thomas. "When he ended up on the floor with my fist up, I just couldn't take it."
Come see Annie on Friday at 7 pm or Saturday at 2 and 7 pm to see Pride Production's hard work on display.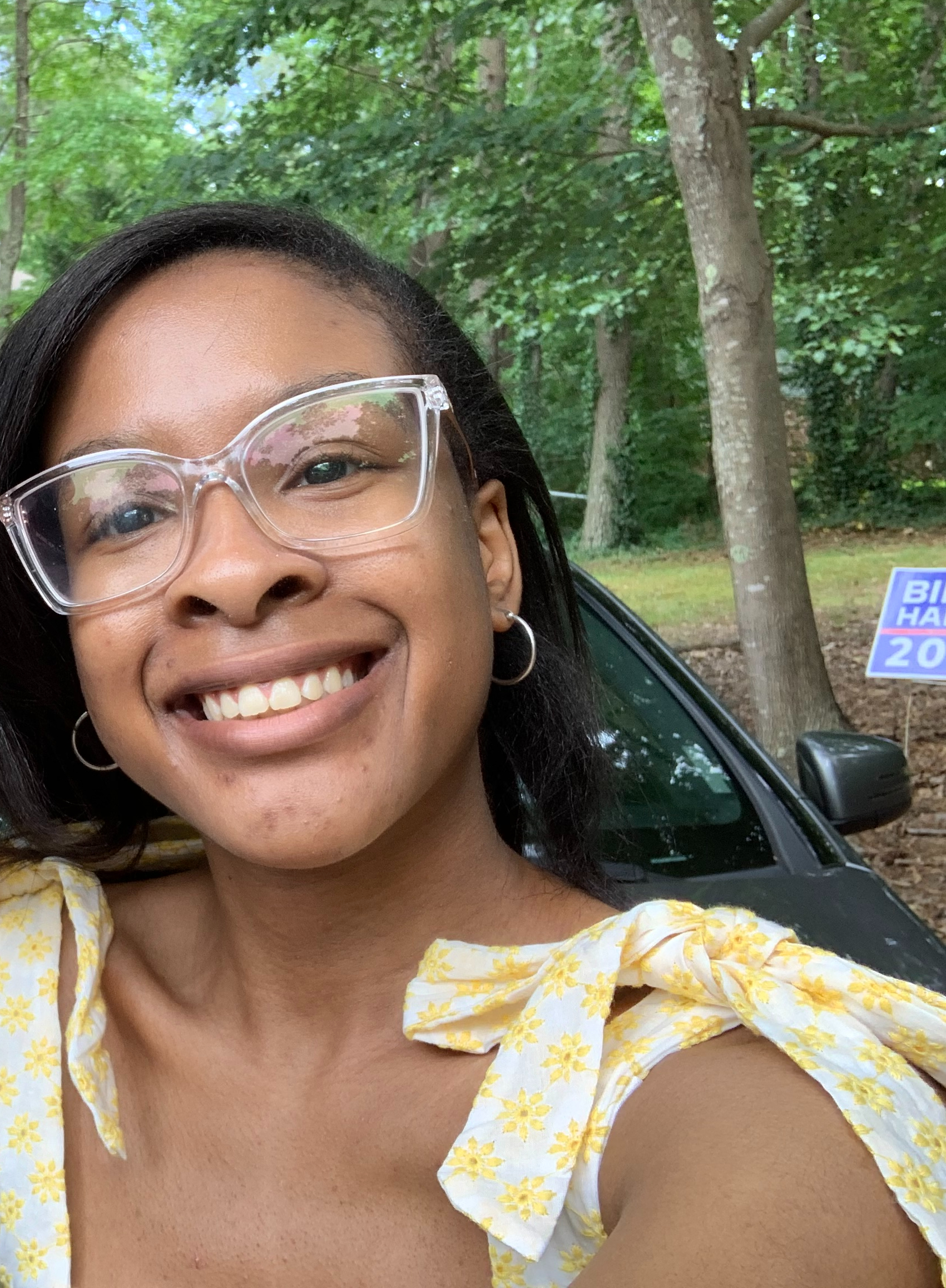 Hey guys! My name is Dayna, and I am the Editor-in-Chief of the Mycenaean this school year. I love reading, cooking/baking, and hanging out with my friends and family!