With interests in and out of the classroom, Ziah Ascalon, a senior, is ready to explore them further in college. 
Background
Starting a Leesville her freshman year, Ascalon has joined multiple clubs and started many hobbies to explore her various interests.
Her extracurriculars include: "Model UN (due to interest in public speaking/debate/research), National English Honor Society, National Honor Society, Social Studies Honor Society,… and Church choir," said Ascalon via text. 
Besides these clubs and other extracurriculars, Ascalon enjoys "puzzles (keeps the mind fresh), crochet, and piano/music theory."
While there is certainly a range in these activities, most stem from Ascalon's deep love of stories.
"I love stories! Doesn't matter if it's a book, movie, etc. I love getting swept away in a story — I can forget for a moment all the hectic/stressful things going on. Historical fiction is a favorite genre of mine," said Ascalon. 
This interest in history and stories has influenced her hobbies and life, but they have defined Ascalon's future. 
Future
So what is next for Ascalon? 
College.
"It's not for everyone, but I knew I wanted to go to college [for years]," said Ascalon.
Knowing that college was her goal, she took classes on varying topics, joined clubs, and did copious amounts of research to discover exactly what she wanted to do.
"I figured out what I wanted to do by taking a variety of classes and clubs… I [also] did a lot of online research and took quizzes, etc., to find a major/career fit. It didn't always work, but it helped me find what I definitely did not want to do vs what I might want to do," said Ascalon. 
Eventually, Ascalon realized social studies was by far her favorite subject.
 "It became super obvious when I got excited to read textbook chapters over anything else," said Ascalon.
From there, it was only a matter of figuring out which part of social studies interested her the most. Model United Nations provided the clarification she needed.
"Model UN exposed me to all these different perspectives I didn't realize existed. It definitely made me smarter, but more importantly, I really enjoyed it," said Ascalon. 
Her time and experience with different social studies classes and Model UN led Ascalon to discover what she wanted to major in.
"Though I'm interested in urban studies, it's less popular due to its niche perspective, so I'd like to major in any similar available program or Global or International studies," said Ascalon. 
While these are her primary interests, Ascalon also likes sociology and anthropology, so she "might just combine all of these studies and pursue an interdisciplinary major."
After graduating from college, Ascalon dreams of becoming either a city planner or working for the UN. 
Preparation
Knowing that college and a future career as a city planner/UN employee are what she wants, Ascalon has worked hard every day to prepare herself for it.
"I really started preparing for college in freshman year by keeping my grades up and doing all sorts of extracurriculars (that I enjoyed!)," said Ascalon. 
During high school, she took rigorous courses, studied diligently for the ACT and SAT, and meticulously organized everything — all of which aided Ascalon in her journey to college. 
"The rigor of my AP courses helped me get used to large workloads and in managing my time. I developed study and writing skills, as well as broader thinking. And no matter how painful all the group projects were, I'm glad to experience them as I've gained a better handle on such situations, and now I feel like a better teammate," said Ascalon. 
High school has not always been fun, and sometimes it was frustrating for Ascalon, but she is thankful for it because "high school kind of thrust [her] out into the real world."
 Ascalon appreciates high school because, without it, she would be the person she is now. 
While she will miss Leesville, she is excited and ready to begin college.
"I'm really looking forward to pursuing higher education and exploring that new college environment. I feel like there will be so many possibilities, and it's exciting to see where I could go," said Ascalon.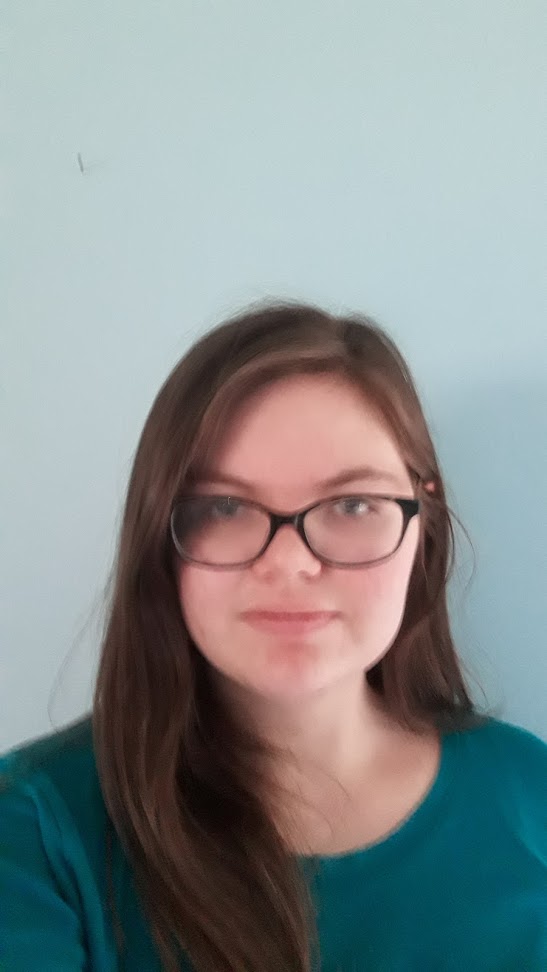 Hi! My name is Savannah and I am a staff writer for The Mycenaean. I have been in Girl Scouts for 12 years and I am currently interning with Buffett and Beyond.