After a multi-week unit focused on William Shakespeare's works, Matthew Hurley's Honors Theatre class of students prepared and presented a Shakespearean sonnet and a monologue from one of his many plays for the class to see. Leesville is entered in this year's National Shakespeare Competition, a prestigious nation-wide competition organized by the English Speaking Union. The contest, according to their website, helps students work on "essential skills such as critical thinking, close reading and public speaking," and a Leesville student will be representing the class this year to practice those values; an exciting opportunity for the theater program.
The competition has three parts: the school, branch, and national levels. To select the one competitor that the school gets at the branch level, the class held their own competition. After weeks of honing their skills, each student got on stage and into the spotlight to present their pieces, pieces that they selected and rehearsed as much as they could to perform it to the best of their ability. 
Hurley, however, didn't select the winner; that was decided by three judges. Those three judges– Erica Knightstep, Wendy Dragone (media specialists), and Ashley Tabron (English teacher) — are all Leesville teachers familiar with Shakespeare, coming to the competition to judge, without bias, the student's understanding and technical ability. 
Tabron commented on her own experiences with Shakespeare; "I just enjoy reading and listening to Shakespeare, and acting, so it was just a good fit," she said. 
In the end, one student stood out against the rest. Marshall Wait, a longtime Leesville theatre participant, was selected by the judges as the first place winner. While they also selected a second and third place winner– Brendan Shore and Ela Baldina, respectively– Leesville only gets one participant in the competition, and Wait will be the one representing the school on Thursday, February 17th, as he travels to Peace College to participate in the branch level competition.
There's a good reason Wait was selected. On stage, it's clear he had a commanding presence, and the definite understanding of his monologue that he had came across naturally. The text he selected– a portion from Shakespeare's King Lear — is one that he had to learn inside and out to earn his spot. And earn it he did.
When Tabron talks about Wait after the fact, it's with tinges of pride in her voice; "he took up a lot of space, he spoke clearly and it was passionate." Taking up space might not be good walking through the halls, but on stage, it's exactly what the judges were looking for.
Talking about his performance for the class, Wait said it was "a little nerve-racking… so I put some time into it and by the time I got up there, I just, it didn't feel like much of a hardship anymore; it went smoothly."
He commented on the "great opportunity" he had to move forward, and while he was nervous, he was also excited to be around others with an appreciation for Shakespere. "I'm confident I'll do alright," Wait said.
Following up with Wait after his competition, his mood hasn't changed much. After competing with students from about ten other schools, he didn't end up placing, but said with a sense of satisfaction that he was "very happy with how it went" after performing his two dramatic pieces. Those pieces, he commented, felt a little "out of place" among the more oft-performed comedic pieces, but overall, he was content with how things played out.
"It was probably my best performance, I think," Wait said, pleased with his weeks of hard work and ready to be finished. 
"Only thing I'd do differently is get the hair out of my eyes," he jokes. 
Regardless of Wait's final place, Leesville theatre stands proud behind him. Shakespeare is a big step, and performing these pieces — whether for classmates or college judges — is a feat for anybody.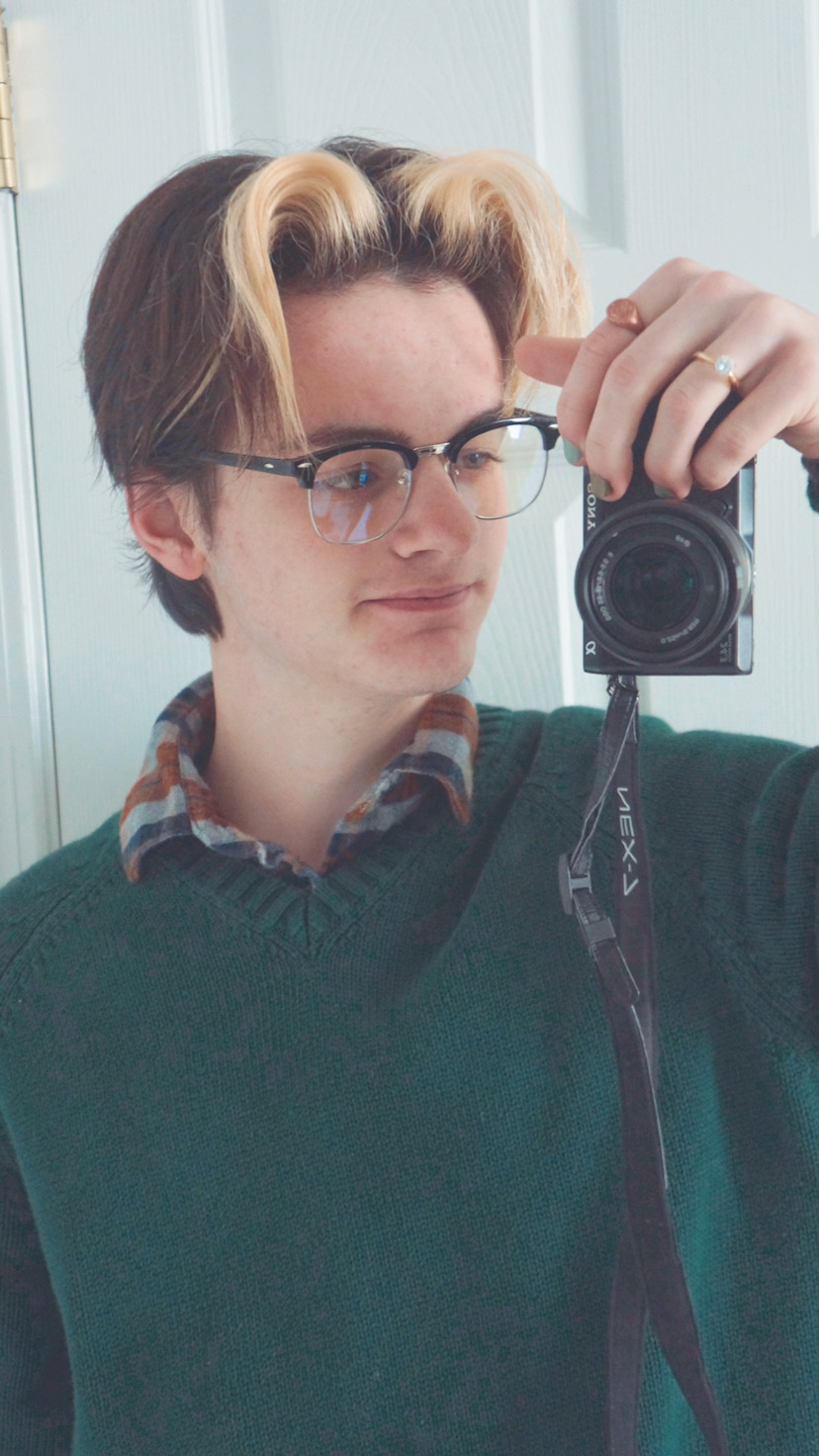 Hi! My name is Brendan Shore and I am a staff writer for The Mycenaean. I am an avid photographer and rock climber!