Lights. Camera. Annie!
The Leesville theatre department is in full swing once again as they begin production on Leesville's spring musical, Annie. 
Matthew Hurley, the theatre teacher and show director at Leesville, is hard at work alongside Tonya Dickens, vocal director, Shannon Carr, dance director, Alyssa Montgomery, band director, and Jeannine Wrayno, technical director, as they begin to craft the perfect show.  
Each director is in charge of a different aspect, and the acting, dancing, singing, and tech facets will all come together to form the intricate– and "exciting," according to Hurley– puzzle of a high school musical. 
The directors, however, can't do anything without people to direct. The cast and crew have begun the process as well– a process that will involve memorization, blocking, character development, and a considerable amount of little orphan singing. 
The cast is currently undergoing vocal rehearsals. 
Dickens sits at the piano, calling out measure numbers and tips like "sing from your diaphragm!" as the cast sits scattered around the room, working on harmonies and melodies from the iconic songs.  "So far, it's going well," she says with a smile, after two hours' worth of teaching students "Hooverville" and "You're Never Fully Dressed Without A Smile". 
Sitting at her piano, it's clear she has a love and passion for her craft, and she's captivating as she calls out directions and effortlessly bangs out show tunes. 
She said, "I love musicals… (and) being able to work with students that are dancers, and actors, and maybe athletes, not even part of the arts program." 
Vocal rehearsals can be tough, but Dickens is handling it well and the cast is hard at work. 
In other rooms of the arts hallway, Hurley is busy planning. Soon, he'll start rehearsal for blocking — the movement of the actors around the stage — a process that can be demanding and challenging, but ultimately rewarding for all involved. 
Ela Baldina, a junior, who'll be taking the stage in her first Leesville musical as Annie herself, knows she's looking forward to "just doing the show overall, and singing the songs with everyone on stage." She makes a good point; there's a different feeling to being on stage, a feeling of working with your fellow actors in the place you'll eventually be watched by hundreds.
Baldina's ready for her role — "It's a lot of pressure, definitely… but it's also really exciting, because, y'know, it's a big opportunity."
She says that music rehearsals have gone well so far, and watching them, it's clear that she has the character of Annie down pat. The little red-headed orphan (her "dream role") almost seeps through in the way she sings, and it's the same with the rest of the cast as they flesh out their characters. 
Greyson Rupert, especially, shines as his gruff but joyful President FDR. 
Behind the scenes, Wrayno is working just as hard. Despite being months away from opening night, the technical director and her crew have begun just as much as the stage cast has. The technical aspects are varied and diverse: the set, paint, lights, sound, and props all go into making the show the best it can be, and no musical– especially one like Annie— could be done without them. 
Wrayno's job is to oversee each of the crews. She says that "we're still in the beginning stages of all the designs… but within the next week or so, we should kinda have a clear path of where to go!"
Wrayno herself describes herself as an introvert, but her directing style is demanding and energetic. The best thing about being an elective teacher, according to her, is "sometimes I get these kids for four years, and they are kinda like my kids." 
That sentiment really shines through — the tech crew truly becomes something of a family, and it's entertaining to watch the way her energetic teaching style mixes with the busyness of designing and creating those technical parts of a musical.
Before too long, Carr will start teaching the cast choreography, and Montgomery will organize a band to play the show's many songs. This months-long process is one that the Leesville arts department is used to, but Wrayno was right when she said "no two shows are ever the same." 
Annie, for instance, is a big leap from Hurley's directorial debut at Leesville, Radium Girls, and even a sizable change from the last musical Leesville put on, Chicago. Each director is adapting and changing, but the cast and crew are as ready as they are to put on a successful show.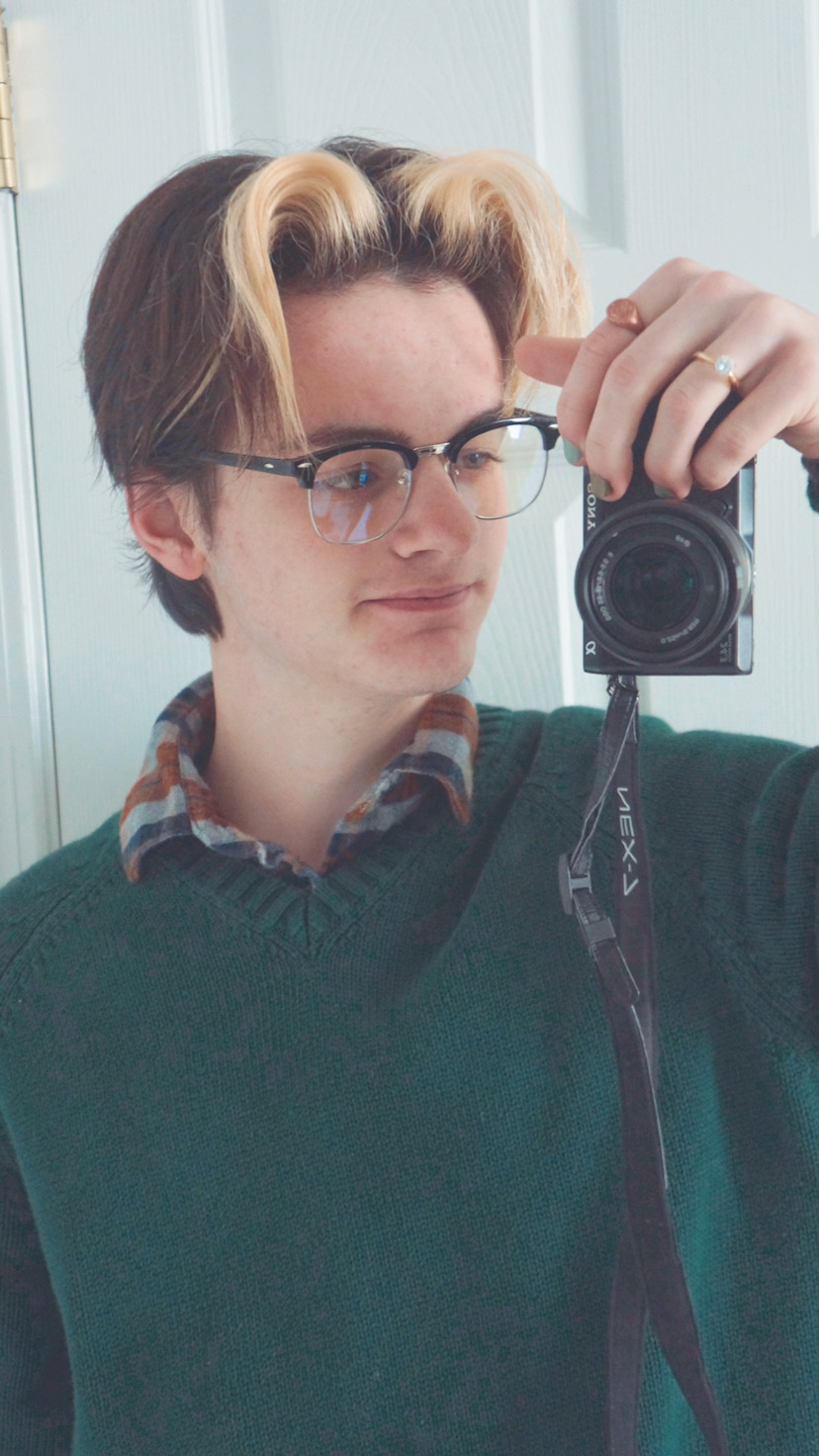 Hi! My name is Brendan Shore and I am a staff writer for The Mycenaean. I am an avid photographer and rock climber!