Every student has a different perspective on junior year stress and what challenges it presents. 
Junior year is when the idea of moving out and living on your own is introduced. While senior year is when students typically choose a college, the idea of entering the next phase in life is not foreign to seniors. 
Juniors are typically busy with standardized tests, tough schedules, and extracurricular activities.
Junior Year as an Athlete
Student athletes have less time in their afternoons for homework and extra curricular activities due to their practices and games. 
Gabe Simpkins, a junior on the Leesville football team, said he's mentally and physically drained from his school week. Northeastern edu found that student athletes are 32% more likely to feel stressed. 
Student athletes either begin or finish their recruitment process during their junior year. All their actions in school are monitored by colleges.
For the athletes who don't plan to be collegiate athletes, they have to maintain a certain GPA in order to remain on the team.
"On the weekends, I'm so exhausted from my week that I don't get to see family or friends," said Simpkins. 
Athletes struggle to juggle family, friends, school, and their sport. Student athletes wanting to play their sport in college also have to balance their recruitment amidst the their typical junior year stress. 
ACT and SAT Prep
The PreACT and preSAT are recommended to sophomores at Leesville. The official ACT and SAT are administered junior year.
High SAT and ACT scores determine whether a student can receive merit-based college aid. High scores also give students a competitive edge over other members in their graduating class.
Lily McCann, a junior at Leesville, has been doing ACT preparation courses since she took her preACT. The preACT offered her a gauge of what she needed to work on.
McCann attends the Huntington Academy twice a week for two hours and has about an hour of homework each night assigned from the Huntington Academy. On top of her AP courses and social life, she juggles intense ACT prep because of her discontent with the preACT. 
"I'm a good student, but I struggle with standardized tests," said McCann. McCann feels that she must do well on the ACT in order for colleges to consider her. Despite her high achievements in the classroom, the pressure of doing well on the ACT consumes most of her free time.
Simpkins also feels pressure to do well on his standardized tests for the sake of his athletic career. 
During the recruitment process, schools are best willing to talk to athletes who have completed and met a certain score level on either their ACT or SAT. 
"Coaches won't talk to me until I've completed and done well on my ACT and SAT," said Simpkins.  
Simpkins, amidst his stress from being a student-athlete, tries to prepare for his standardized test with the little free time he has. 
Do Students Feel Pressured to Take AP's?
Freshman and sophomores tend to take fewer APs. Meanwhile, during senior year, most students have finished their college application and don't feel compelled to take as many APs.
The pressure to cram in as many AP's as possible typically falls on junior year. Maddox Woody, a junior at Leesville, feels like he's at a disadvantage because he hasn't taken any AP course yet.
"I feel extremely pressured to take APs, so I can raise my GPA, but I know I won't do well in them," said Woody.
Meanwhile, Savannah Mudd, a junior at Leesville, has taken 9 AP's so far in high school. Mudd believes that schools will turn their heads towards students who took the most AP's.
Mudd has about four hours of homework every night but would rather have a lot of homework than not take any APs. 
"I feel the most pressured to take as many APs junior year," said Mudd. After three years and nine AP courses, Mudd doesn't plan on taking any APs her senior year.
Mudd believes that colleges won't consider her GPA after junior year, so she feels like there will be no pressure on her senior year schedule. 
Even the students who don't take AP's feel like they need to take a lot to be ahead of their class.
Extracurriculars and Looking Ahead
Jeslyn Camilo, a junior at Leesville, is highly involved in the Leesville community. Camilo is a part of thirteen clubs, and she's a co-creator of the Mental Health Awareness club. 
Along with Camilo's five AP courses, she spends most of her time on the weekdays tutoring or planning club meetings. Her junior year stress is currently at an all time high.
Camilo believes that everyone should be a part of the club for the extent of their high school career. "Next year I still plan on being in the same clubs I'm in now,"said Camilo. 
Camilo wants to attend an Ivy League. She feels like being a part of the Leesville community in every way possible will guarantee her a spot and potentially financial aid. 
"When I graduate, I don't want to think there was anything I could've done better," said Camilo.
Junior year stress looks different for every student, but the stigma around doing the most you can stays in the back of all junior's minds.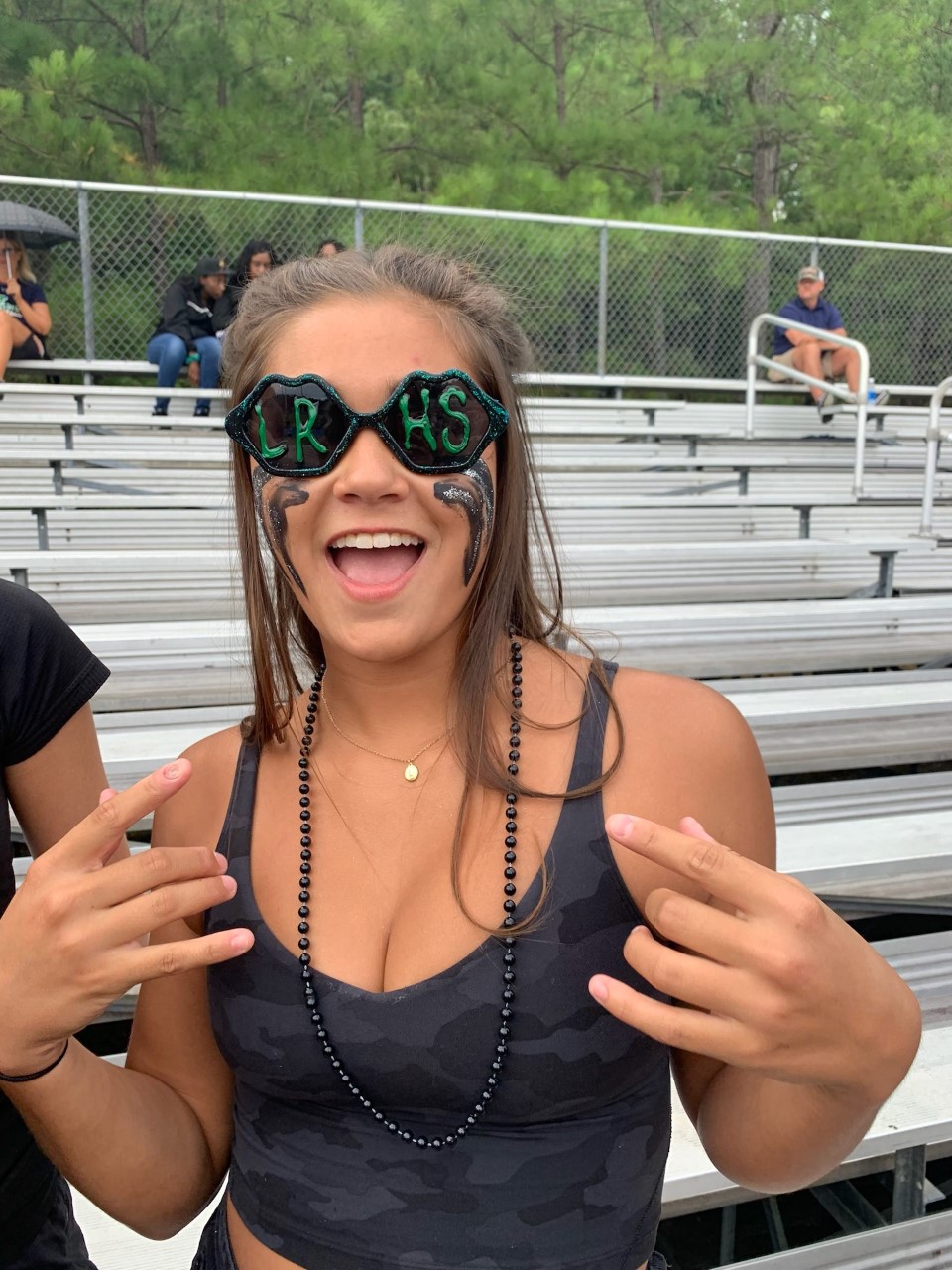 Hi! I'm Alexis Mast, but I answer to Lex as well. I'm a year round and high school swimmer whose been in Newspaper class since sophomore year. I write about anything, everything, and trending Leesville news.