Ridley Scott's, House of Gucci, was released on November 24, 2021.
Did the two-hour and thirty-minute movie really live up to its hype?
The movie is based on the novel The House of Gucci: A sensational Story of Murder, Madness, Glamour, and Greed by Sara Gay Forden.
The movie has an incredible cast that includes Lady Gaga, Adam Driver, Jared Leto greatness was expected.
What is it about?
Maurizio Gucci, played by Adam Driver, marries Patrizia Reggiani, played by Lady Gaga, even after his father's disapproval.
Patrizia Reggiani is a bold straight-forward woman with big emotions and an even bigger personality, while Maurizio is a quiet anti-social man.
The low-status girl and the powerful heir seem almost cliche, but the ending is anything but that.
What seems to be a great romantic love story quickly changes into a toxic one.
Patrizia swiftly learns what it means to be a Gucci and does everything in her power to push the brand forward.
Reeve Carney and Tom Ford are introduced and mentioned as the brand Gucci gains popularity and is rebirthed.
The movie includes backstabbing, betrayal, greed, manipulation, and even murder. The ridiculous drama is based on the true story of the Italian fashion dynasty.
What do the Critics Have to Say?
With a Rotten Tomatoes score of 62%, there are definitely some mixed opinions about this film.
The movie is dragged out with plot holes and a lack of character development "for all that abundance, something is missing", says A.O Scott, a film critic for the New York Times.
"There is potential here for camp, for glamor, for something louche and nasty and over-the-top," Scott writes.
Scott notices the potential for House of Gucci, yet he sees a lack of inspiration from Ridley Scott. "The actual director, Ridley Scott, possesses ample style and impressive craft, but at least this time around seems to be lacking the necessary vision or inspiration," says Scott.
Although critics are disappointed with the plot, Juan Barquin from AV Club praises Lady Gaga for her incredible acting. "She sways her hips, she bats her eyelashes, and she changes her delivery to match whatever her co-stars are giving her," says Barquin.
Another problem with the film is its supposed inaccuracy.
The Gucci family released a statement criticizing the movie. "The film's production did not bother to consult the heirs before describing Aldo Gucci…"
"…thugs who were ignorant and insensitive to the world around them…"
"…attributing entirely fabricated attitudes and conducts to the protagonists of the notorious events…" says the Gucci family.
My Opinion
Although it was long, I was never bored. The characters were cast perfectly, and the aesthetics of the film perfectly portrayed what Gucci is — glamor, greed, and class. 
In the beginning, I was expecting a cliche love story but that expectation quickly disappeared as the movie went on.
I enjoyed watching 2 hours and 38 minutes of the Gucci's yelling at each other and I was fascinated watching the lifestyle of the super-rich.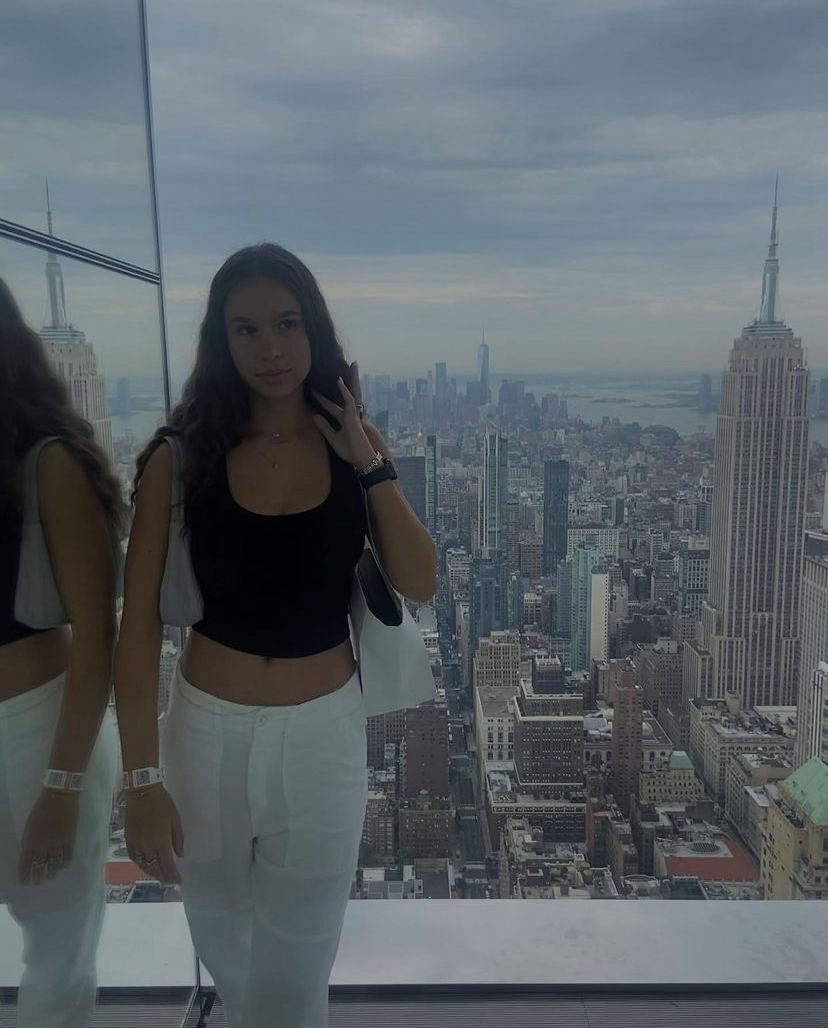 My name is Sanaa, I love fashion and I dance ballet at Carolina Dance Center.