Every December, millions of people around the world bring out their Christmas decorations, put on festive Christmas music, buy ugly Christmas sweaters, and force their family into an awkward Christmas photo. These practices allow for quality time with family, along with a reflection of the year, and all of the memories that were made.
One of the most prominent of these traditions is music. It is a very important part of the holiday season. Older generations flock to the idea of Frank Sinatra, Bing Crosby, and Nat King Cole, while young generations love listening to Mariah Carey, Michael Buble, and Alessia Cara.
Older Christmas songs are slower paced, reflecting on the traditions of the season — they give a warm and fuzzy Christmas cheer to the air.
On the other hand, new Christmas tunes are upbeat and usually talk about a Christmas relationship or heartbreak, bringing an excitement to the holiday season.
Both of these kinds of music have different themes, older music being a reflection on what the holidays truly are, and new being an expression of excitement for Christmas.
For example, in "The Christmas Song", sung by Nat King Cole, he sings "Everybody knows a turkey and some mistletoe help to make the season bright" expressing two main traditions, turkey at dinner, and people kissing under a hung mistletoe.
While in "All I Want For Christmas Is You" by Mariah Carey, she sings, "Make my wish come true / All I want for Christmas is you." This upbeat song mainly expresses Carey wanting a holiday sweetheart and someone to spend time with during the holidays.
These two genres have many different feelings that they express, old music would be best listened to while calming down from a long day, while new upbeat songs could be listened to while baking or spending time with friends.
So which variation of music is better?
There is absolutely no "best" kind of Christmas music that people can listen to, it is completely up to the person to build their own ideal Christmas playlist. Celebrating the season in your own way is one of the best aspects of Christmas.
Creating a festive feel at a celebration with friends and family is truly up to the person, as long as too much Mariah Carey isn't involved.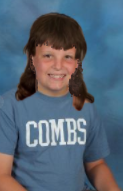 Hi! My name is Elliot and I am a staff writer for The Mycenaean. Two fun facts about me are that I like writing and cars!