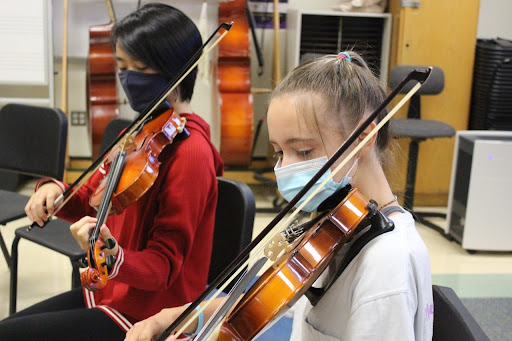 On December 15, the LRHS Orchestra is hosting its annual winter concert. The event will take place from 7-9 p.m and will include two of Leesville's orchestras: string and chamber.
The much-anticipated concert was one of many events canceled last year because of the pandemic. As a result, everyone is excited to see what the orchestra will do this year.
For their concert, the Chamber Orchestra will perform five songs, while the String Orchestra will feature four.
String
Carrickfergus (featuring 3 soloists)
The Moon of Winter
Chamber
Fantasia on a Theme from Thailand
Libertango
Ellis Island
In the Bleak Midwinter

The Polar Express
Each member of the orchestra has worked tirelessly behind the scenes to make this concert happen. The students have been back working hard to prepare for the event. Since September, both orchestras have been preparing for their pieces.
After a year where the orchestra was virtual, the class looks different. "The lower strings are way stronger now because last year… we had mostly violins… because of schedule issues or virtual [academy], so now the music sounds more complete," said Shani Inbari, LRHS orchestra member.
They have put hard work and dedication into making the concert great, making up for what was lost last year.
"To prepare, we practice[d] by taking the piece apart and then we put it back together again," said Mark Stiles, Leesville's Orchestra Director, via email. "We work together as a group or by section — Violin I, Violin II, Viola, Cello, Bass… to help assess ourselves we record the piece and then listen back." Many hours of work go into preparation, which pays off in the end.
Stiles facilitates the preparation for both orchestras in addition to the middle school orchestra — he has been the director for Leesville's orchestra for twenty-three years. He directs both the high school and middle school orchestras. Stiles started playing the cello when he was 5 years old. He began his teaching career in New York, teaching for three years before coming to Leesville. He has been an invaluable addition to the school.
"Mr. Stiles has always made the orchestra a safe place [that I can] rely on and make friends. He [is always] there for you and… is very supportive but still pushes you to improve," said Inbari. Without him, this concert wouldn't be possible.
Show out on December 15 to support Leesville's orchestras in their exciting and magical winter concert.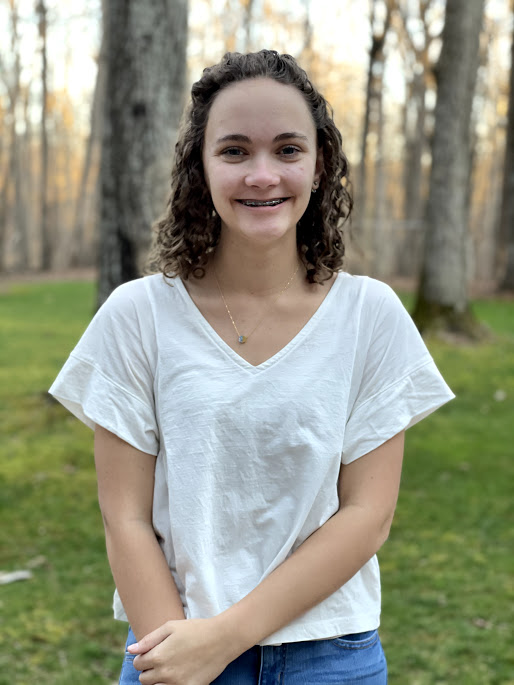 Hi! My name is Ellie and I am the editor in chief for The Mycenaean. I play soccer at NCFC and go to The Summit Church!