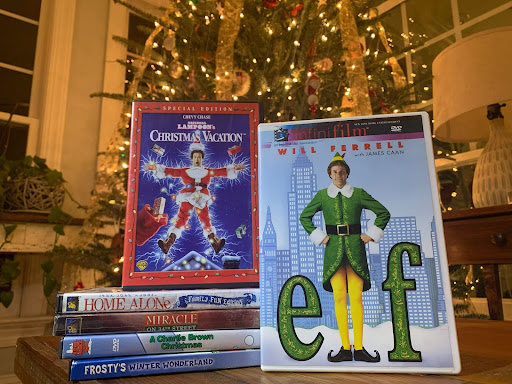 Christmas time brings about holiday cheer, chilly weather, and fun entertainment for all. Here are the top ten Christmas movies of all time that you need to watch this holiday season!
The Santa Clause (PG)
Kicking off our list is the 1994 hit film, The Santa Clause. As the first film in the Santa Clause Film Series, director John Pasquin brings all the mysteries and joys of Santa Claus to life in this holiday special. Starring Tim Allen as Scott Calvin, The Santa Clause is a wonderful film for all ages this holiday season.
Main protagonist, Scott Calvin, is an ordinary man who prepares to spend Christmas Eve with his young son Charlie. Calvin wants to maintain Charlie's belief in Santa Claus, despite not believing himself. On Christmas Eve, Calvin accidentally causes the real Santa Claus to fall off of his roof, killing him. Calvin soon realizes he accidentally killed Santa Claus, and by guilt delivers the rest of the gifts throughout the night. After he and Charlie finish delivering all of the gifts, Calvin travels to the North Pole where he learns he must become the new Santa Claus.
The Santa Clause is a longtime beloved holiday movie and is praised by many during the holidays. Pasquin and Allen work complementary to each other throughout the movie, bringing the holiday spirit alive with heartfelt, joyful, and comedic scenes. The film's success led to two sequels, The Santa Clause 2 (2002) and The Santa Clause 3: The Escape Clause (2006). The Santa Clause is a highly recommended film for anyone looking for a laugh this Christmas. 
Die Hard (R)
Although some may disagree, Die Hard is in fact a Christmas movie and deserves a spot on our list. Directed by John McTiernan, this 1988 thriller is action packed with exhilarating shots and holiday references.
John McClane, played by Bruce Willis, is a New York City policeman who visits his estranged wife Holly and two daughters during a holiday party on Christmas Eve. The holiday party is hosted by Holly's employer in a Los Angeles skyscraper. All is well until the party is interrupted by a group of radical German terrorists, who seize the skyscraper and take everyone hostage. McClane is the only one able to slip away, and realizes he must save the hostages. Taking on explosions, firefights, and other violent obstacles, McClane must save the day and become a badass Christmas hero.
Die Hard is without a doubt one of the most breathtaking and exhilarating Christmas movies of all time. Some disagree the film is not considered a Christmas movie, however many references to Christmas and the holidays are present throughout the entire movie. The plot is set during Christmas Eve, and revolves around a holiday party gone wrong. McClane's wife, played by Bonnie Bedelia, is also a Christmas reference as her name is 'Holly'. And not to mention the film's soundtrack includes Christmas songs such as 'Let it Snow!' by Vaughn Monroe and 'Winter Wonderland' by Michael Kamen. Whether you consider it to be a Christmas film or not, Die Hard is an action packed story that will have you on the edge of your seat this holiday season.
Scrooged (PG-13)
Directed by Richard Donner, Scrooged is a hilarious and heartwarming film that will move your spirits this holiday season. The story is adapted from Charles Dickens' classic A Christmas Carol, and retells the modern day storyline of Scrooge and the Christmas ghosts. Starring Bill Murray, this 1988 version of A Christmas Carol is packed with laughter and holiday cheer for all.
Frank Cross, played by Bill Murray, is a cunning and selfish television executive producer with a cynical personality. Although Cross is wildly successful financially, his cold ambition and nature drives away the love of his life and others around him. When he gets into a disagreement with his executive employee, Eliot Loudermilk (played by Bobcat Goldthwait), Cross fires him on the spot. After firing Loudermilk, Cross is visited by a series of ghosts who offer him a chance to re-evaluate his actions and right the wrongs of his past. 
Scrooged is a joyous and comedic story for the whole family. Bill Murray gives an amazing performance close to his iconic "Ghostbusters" best. Donner does an excellent job reviving and modernizing the classic storyline from A Christmas Carol, making the film's humor, dialogue, and moral more relatable to the audience. With some dirty humor and heartfelt moments, Scrooged is the perfect family feel good Christmas movie.
Miracle on 34th Street (Not Rated)
Landing at number 7 is the beloved 1947 holiday classic, Miracle on 34th Street. Directed by George Seaton and starring Edmund Gwen as Santa Claus, Miracle on 34th Street is still a perennial Christmas favorite to this day.
Kris Kringle, played by Edmund Gwen, takes the place of an intoxicated 'fake-santa' in the Macy's annual Thanksgiving Day Parade. Kringle, proving to be such an amazing fill-in for the Santa Claus position, soon begins to appear regularly at the chain's mainstore in midtown Manhattan. Throughout December, he surprises customers and employees alike by claiming he is indeed the real Santa Claus of the North Pole. With the community murmuring about whether Kringle is the real Santa Claus or not, Kringle is put on trial to determine his mental health. More importantly, the trial is to determine his authenticity as Santa Clause.
The film won three separate Academy Awards in 1948: Gwen for Best Actor in a Supporting Role, Valentine Davies for Best Writing, Original Story, and Seaton for Best Screenplay Writing. It was selected for preservation in the National Film Registry by the Library of Congress in 2005, as the film is considered culturally and aesthetically significant. With such a lovable storyline and motivated cast, the 1947 version of Miracle on 34th Street is a masterpiece of early holiday cinema, and a must watch this Christmas.
A Christmas Story (PG)
'You'll shoot your eye out!' 
Directed by Bob Clark, A Christmas Story is one of the most well known holiday films of the 20th century. Starring Peter Billingsley as Ralphie Parker, this 1983 film touches on the holiday craziness and humor of Christmas time.
Set in the 1940's, 9-year-old Ralphie is an exploited youngster living in the small town of Holman, Indiana. His older self (voice of Jean Shepherd) narrates his experiences and thoughts throughout the weeks before Christmas. Ralphie only wants one thing for Christmas: a Red Ryder Carbine Action 200 Shot Range Model air rifle. His mother, teachers, and even Santa Claus at Higbee's Department Store all reject Ralphie's requests, giving him the same warning: "You'll shoot your eye out." Throughout the film, Ralphie dreams of owning the air rifle, often fantasizing about being the Red Ryder and taking down bad guys. Encountering bullies, school mischief, and crazy family, Ralphie must make it to Christmas with his hopes of a BB gun, and his glasses, still intact.
A Christmas Story is easily one of the most well known Christmas films in America. The movie is annually aired on TBS and TNT for 24 hours straight on Christmas day, making it hard for anyone to miss the beloved film. Ralphie is such a memorable character who performs extremely well with the rest of the cast and crew. Clark does an excellent job bringing the wonders and insanity of Christmas to life with hectic, and heartfelt scenes throughout the movie. Bob Clark's, A Christmas Story is the perfect fit for family entertainment this Christmas, with lovable characters and a memorable story for all.
Dr. Suess' How the Grinch Stole Christmas (PG)
Dr. Seuss' How the Grinch Stole Christmas, is a hilarious and entertaining holiday fantasy by Jim Carrey and director Ron Howard. Adapted from Dr. Seuss' beloved children's tale and 1966 TV short, this live action version re-tells the famous story of the reclusive green Grinch attempting to steal Christmas away from the Who's. 
The Grinch, played by Jim Carrey, is a heartless and inconsiderate grouch who despises Christmas and everything revolving around it. Much of the Grinch's hatred is due to his small heart, which is three sizes too small. Growing up, he lived a life of rejection, being bullied and shunned by his peers. On the night of Christmas eve, the Grinch devises a plan to steal Christmas away from Whoville. However, his cynical plans are interrupted when he encounters the ever so endearing Cindy Lou Who, played by Taylor Momsen. Throughout the movie, Cindy Lou Who makes numerous attempts to befriend the Grinch. With her guidance, the Grinch learns to accept Christmas and the true meaning behind the holiday. 
Director Ron Howard miraculously is able to retell the classic story of the Grinch, while also adding onto the characters backgrounds and personalities. For the first time, the backstory of the Grinch, Cindy Lou Who, and the town of Whoville is revealed on the big screen. Jim Carrey plays a fantastic role in bringing the Grinch's character to life, exploiting all the disgusting, evil, and humorous aspects of the Grinch's personality. 
Dr. Seuss' How the Grinch Stole Christmas is a brilliant adaptation of the original TV animated short, and is praised nearly 20 years later as a joyous family friendly film for the holidays.
Home Alone (PG)
The original 1990 Home Alone is one of the most renowned Christmas films of all time. Directed by Chris Columbus, Home Alone is a quintessential film that consists of a great deal of family fun with engaging characters and a touching storyline. 
Kevin McCallister, played by Macaulay Culkin, is a whiny kid who misbehaves the night before his family leaves on a Christmas trip to Paris, France. His mother, played by Catherine O'Hara, forces Kevin to sleep in the attic as punishment for his rude behavior. During his time out in the attic, Kevin wishes his family never existed. When the bratty eight year old awakes, his family mistakenly left him at home by accident, leaving Kevin to believe his wish became true. Kevin is thrilled, as he is able to do whatever he wants, whenever he wants! 
However, Kevin's excitement is cut short when he realizes two burglars plan to rob the McCallister's home. Setting various traps around the house, Kevin must defend and protect his house alone. 
Home Alone is, without a doubt, one of the most memorable family movies for the holidays. Praised by critics and audiences for its cast, humor, and incredible music by famous American composer, John Williams. Home Alone grossed $476.7 million worldwide, becoming the highest grossing live action comedy for the 20th century. The film's success led to a series of prequels produced throughout the late 90's, and was nominated for a number of Academy Awards. Loaded with humor, action, and heartwarming scenes, Home Alone is a must watch this Christmas season.
Elf (PG)
Known as one of the most popular 21st century Christmas movies, Elf is a magnificent story that signifies the importance of family over everything else. Will Ferrell's iconic role of Buddy the Elf will leave you laughing hysterically and understanding the deeper meaning of Christmas this holiday season.
Buddy the Elf, played by Will Ferrell, is accidentally transported to the North Pole as a toddler. Over the years, he believes that he is also an elf, despite being several feet taller than everyone else. Unable to fit in, Buddy sets off for New York City, in full elf uniform, in search for his real biological father. Buddy discovers his father is Walter Hobbs (played by James Caan), a wealthy yet cynical businessman who refuses to believe that Buddy is his son. However when a DNA test proves Buddy is in fact his son, Walter reluctantly agrees to try and start a relationship with the man-elf. Throughout the film, Walter and Buddy encounter various challenges and hilarious moments with one another —  each encounter leads to increasingly chaotic results. When Santa's sleigh breaks down on Christmas eve, Buddy and Walter must reconcile their differences and team up to save Christmas. In the end, Walter realizes that money and wealth could never amount to the importance of Buddy and his family.
If you're looking for a good laugh this Christmas, Elf is the perfect fit. Director Jon Favreau and Will Ferrell work alongside each other to create a comedical masterpiece that will leave your spirits high. Ferrel's role of Buddy the Elf is highly praised by critics and audiences alike, some even claiming it as one of Ferrel's best performances. The film reached commercial success after its initial release in 2003, grossing $220 million worldwide. With such a lovable cast, heartwarming story, and some dirty jokes, Elf is without question one of cinema's best Christmas movies to this day.
National Lampoon's Christmas Vacation (PG-13)
Landing as runner up on our list is the cringeworthy yet comical 1989 hit film, National Lampoon's Christmas Vacation. As the third installment in the National Lampoon's Vacation series, director Jeremiah S. Chechik conducts an absolutely hilarious and exciting slapstick comedy for holiday family fun!
With the holidays approaching, big time family man Clark Griswold (played by Chevy Chase) wants to have a perfect family Christmas. Annoying his wife Ellen (played by Beverly D'Angelo) and children, Clark invites all sorts of family relatives to spend Christmas at his home in Chicago. All is well until tensions begin to rise in the Griswold household, as Clark becomes more and more irritated with his extended family each day. To add to the already built up stress, Clark's hick cousin Eddie (played by Randy Quaid) and redneck family shows up uninvited, and causes all sorts of trouble within the household. On top of that, Clark is also anxiously waiting to receive a Christmas bonus check from his employer, which would cover the cost for a pool installation he already put a downpayment on. 
With all the stress and pressure coming down on Clark, he must find a way to resolve his problems and reconnect with his family for Christmas, without blowing a fuse. 
This 1989 Christmas comedy is constructed of sheer joy and humor. Chevy Chase once again plays an absolutely hysterical Clark Griswold, along with other memorable characters. National Lampoon's Christmas Vacation is an accurate cinema representation of all the chaotic and hectic mess that takes place during the holidays, and appeals to many audiences worldwide as relatable and comical. Packed with dirty jokes and Christmas fun, Christmas Vacation will have you on the edge of your seat laughing up a storm.
It's a Wonderful Life (PG)
Directed by Frank Capra, the 1946 American Christmas family and fantasy drama, It's a Wonderful Life, is considered one of if not the best Christmas films of all time. Loosely based on the short story booklet by Philip Van Doren Stern, "The Greatest Gift," the beloved classic is an influential wonder to audiences across the globe. Starring James Stewart as the main protagonist, George Bailey, It's a Wonderful Life leaves a lasting impression on the significance of time, family, and giving back to your community.
George Bailey, a depressed building and loan banker, has given up his personal desires and dreams of traveling the world in order to help benefit the others in his community of Bedford Falls. Sacrificing his dreams for the better of the town, George feels as if his life has passed him by. Feeling defeated, he attempts to commit suicide on Christmas eve, but instead brings about the intervention of his guardian angel, Clarence Odbody (played by Henry Travers). Clarence then shows George how he has positively impacted the lives of others in Bedford Falls. He also presents George with different alternative timelines, showing how life would be different for his wife Mary (played by Donna Reed) and the community if he had not been born. As George comes to his senses, he realizes the personal sacrifices he's made for the sake of others is his purpose in life. Seeing the impact of his good deeds, George is enlightened with a joyful holiday spirit and understands the importance of savoring time and giving back to the community.
It's a Wonderful Life educates audiences about the deeper meaning of Christmas and the impact one can have on many. James Stewart plays an astounding role as George Bailey, bringing the fictional character to life with dramatic emotions and scenes of joy, awe, and melancholy. Throughout the movie, director Frank Capra illustrates the values of basic goodness and sacrifice, signifying the deeper connection between community and the sense of belonging during Christmas time. Home Alone received financial praise and success. Nominated for five Academy Awards, the film is considered one of the 100 best American films ever made according to the American Film Institute. It is also listed as No. 1 on the American Film Institute's list for most inspirational films of all time. With such success in the film industry, along with its influential story and touching themes, It's a Wonderful Life lives on as the best Christmas film of all time.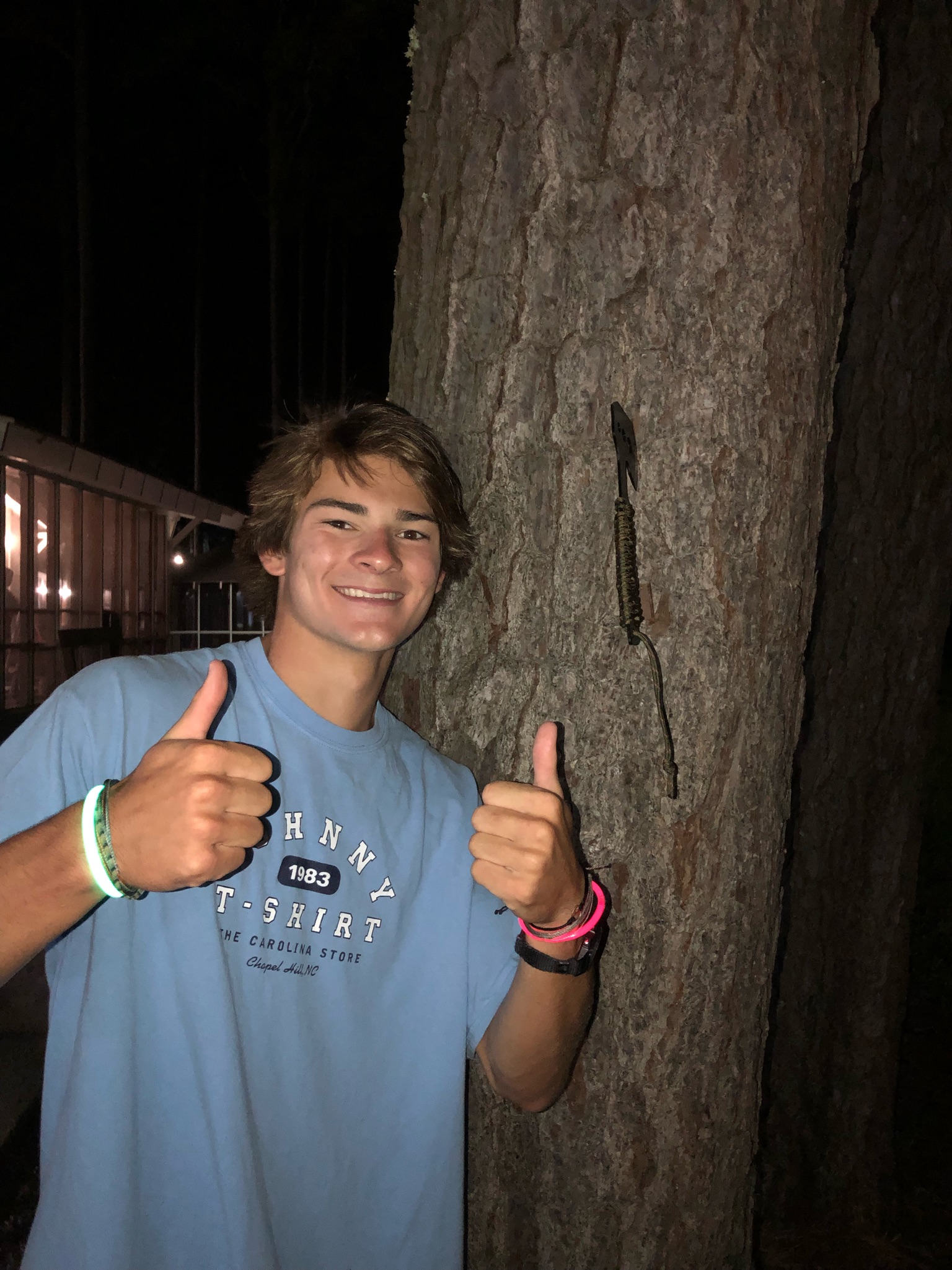 Hi! My name is Chase and I am a staff writer for The Mycenaean. Two fun facts about me are that I enjoy playing guitar with my dad and friends, and I also am a two-time spikeball tournament champion.