From early October 2021 to February 2022, Habitat for Humanity of Wake County will be constructing six houses in Cary, North Carolina. 
Habitat for Humanity is a nonprofit organization that seeks to "build strength, stability, and self-reliance through shelter," according to their website. 
I volunteered at the Hannah Place location of Habitat for Humanity of Wake County on December 4, 2021. I cut planks of wood for the house, drilled holes into the floorboard, cut metal pieces, and worked on insulation for the house for 8 hours.
The Volunteer Crew Leader 
While I was there, I interviewed Ethan Thompson, a volunteer crew leader of the site. "Technically, I'm an AmeriCorp member," said Thompson. 
"I have volunteered for a year of service through the AmeriCorps program," said Thompson. "Which is similar to the Peace Corps, but the AmeriCorps program is state-side." 
AmeriCorp is a "network of local, state, and national service programs…[that] meets community needs in education, the environment, public safety, health, and homeland security."
"After COVID hit, people were losing their homes left and right, and you had a lot of rent moratoriums, and stuff like that. It was really hard," said Thompson. "I wanted to try and help. So, I came in as AmeriCorp." 
When Thompson joined Habitat for Humanity last year, he just started learning how to build houses. Now, he has a home of his own and a volunteer crew to help him build it.
"My Tuesdays and Wednesdays are spent getting materials together, getting ready for the workweek, coming out here and fixing any specialty things that need to be done," said Thompson. "Then, Thursdays through Saturdays are spent leading volunteers on task."
A Usual Volunteer Schedule 
Thompson says that a volunteer should come to the location at 8:30 am to start working, but a volunteer's job each day depends on what the house needs. 
"If you just come in blind, you never know what you're gonna get," said Thompson. "One day, you could be out here and we're painting the inside of a house. The next day you could come out here and we're putting a roof on the house."
"It's really a wide range and you get a full breadth," said Thompson. "There's never a time where you'll come in as a volunteer and not leave without having to do something you've never done before."
Thompson finds that aspect of Habitat for Humanity a benefit because "you can transpose that into your own life." 
Favorite Part of Work
Thompson says working with volunteers is one of the best parts of his job.
"I enjoy the aspect of working, but also coaching, while also learning myself," said Thompson. "Having volunteers brightens up the week…most of the people who come out here are eager to be here and they want to help."
Thompson also finds working with the homeowners of a Habitat house enjoyable. "[Habitat homeowners] are required to work 100 hours out in the field," said Thompson. "So, you also get to work with homeowners, sometimes on their own house!"
"That's a really empowering experience because you see their face light up every time they come out here. Like, "it's my house! That's mine!" said Thompson. "For most of those people, it's the first time they lived in a house they owned, so it's a really gratifying experience." 
The Future
After his year is up, Thompson is looking forward to working for Habitat for Humanity full time or moving into the private sector. 
"Everybody needs help right now," said Thompson. "While the lower-income bracket is definitely hurting…the middle class is also hurting."
Thompson cites the rise in the housing market favoring hundreds of dollar apartments over homes price-wise as his reasoning for joining the private sector. "I'm looking at other middle-class income builders to work with as well, because there's also a need there."
Thompson and the rest of the Hannah Place crew will be on-site every Thursday-Saturday until February 2022.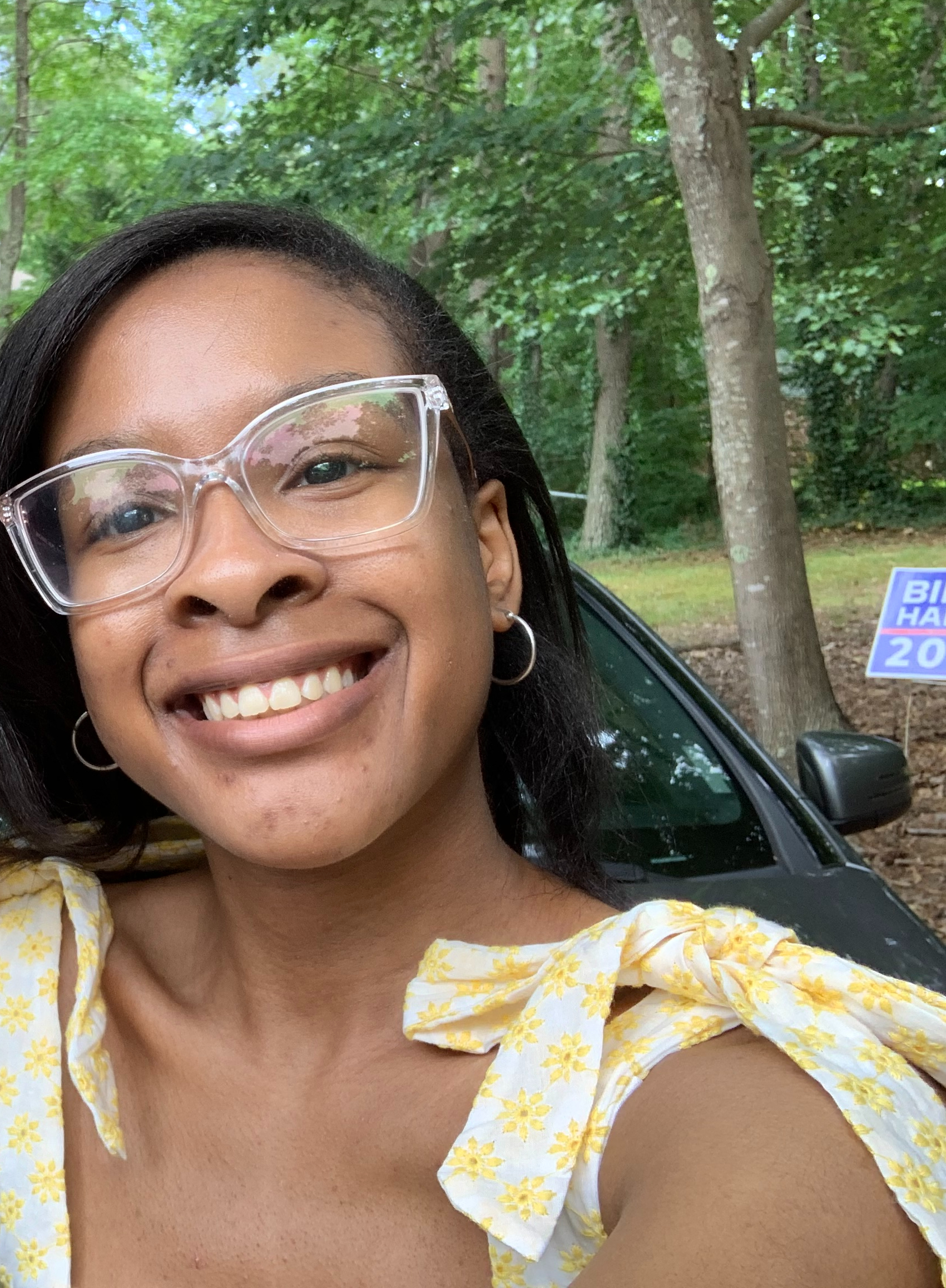 Hey guys! My name is Dayna, and I am the Editor-in-Chief of the Mycenaean this school year. I love reading, cooking/baking, and hanging out with my friends and family!