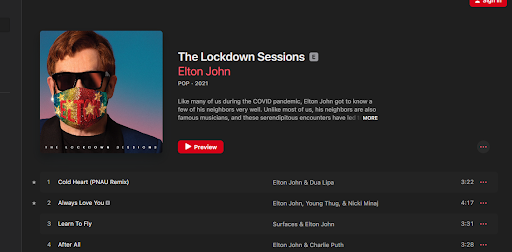 This October, Legendary singer/songwriter, Elton John, released The Lockdown Sessions. This is a selection of songs he recorded and worked on during COVID-19. Lots of artists have released albums with a similar premise this year, but what makes Elton's album different is that all of the songs are collaborations with other artists. 
The list of collaborations is all over the place from modern artists like Brandi Carlile, Charlie Puth, and Lil Nas X to older classic artists like Stevie Nicks, Eddie Vedder and the final song Glen Campbell recorded before his death in 2017.
But do the songs live up to the expectations provided from these legendary artists? 
The album opens up with the disco influenced "Cold Heart" featuring Dua Lipa on the chorus. This song is catchy especially when Dua Lipa sings the same chorus as Elton John's legendary track "Rocket Man" but with a different spin to it. 
Next is "Always Love you" featuring Young Thug and Nicki Minaj. When I was looking at who was featured on the record, this was the one I was most curious about. Elton surprised his older fans by doing a song with 2 rappers, which is the genre that some older people blame for destroying good music. The song starts out with just a single piano and Elton's voice, Then the beat very cleanly drops into a young thug feature. Later in the song when Nicki comes in, her and Young Thug also start singing which you did not even hear them do that too much even in their music. It is a pretty good fun song, and I would recommend it solely on the idea that Elton John did a song with two rappers.
Some other highlights for me included "Learn to fly" — a fantastic song with the modern pop duo Surfaces.  And, the wild "Pink Phantom" with Gorillaz and 6lack. Finally, the stunning gospel -tinged "Finish Line" with Stevie Wonder who somehow sounds exactly like he did in the early 70s.
Even though Elton's voice does not sound like it used to, with the help of modern production and a huge guest list, Elton made an excellent listenable album that I will definitely be coming back to.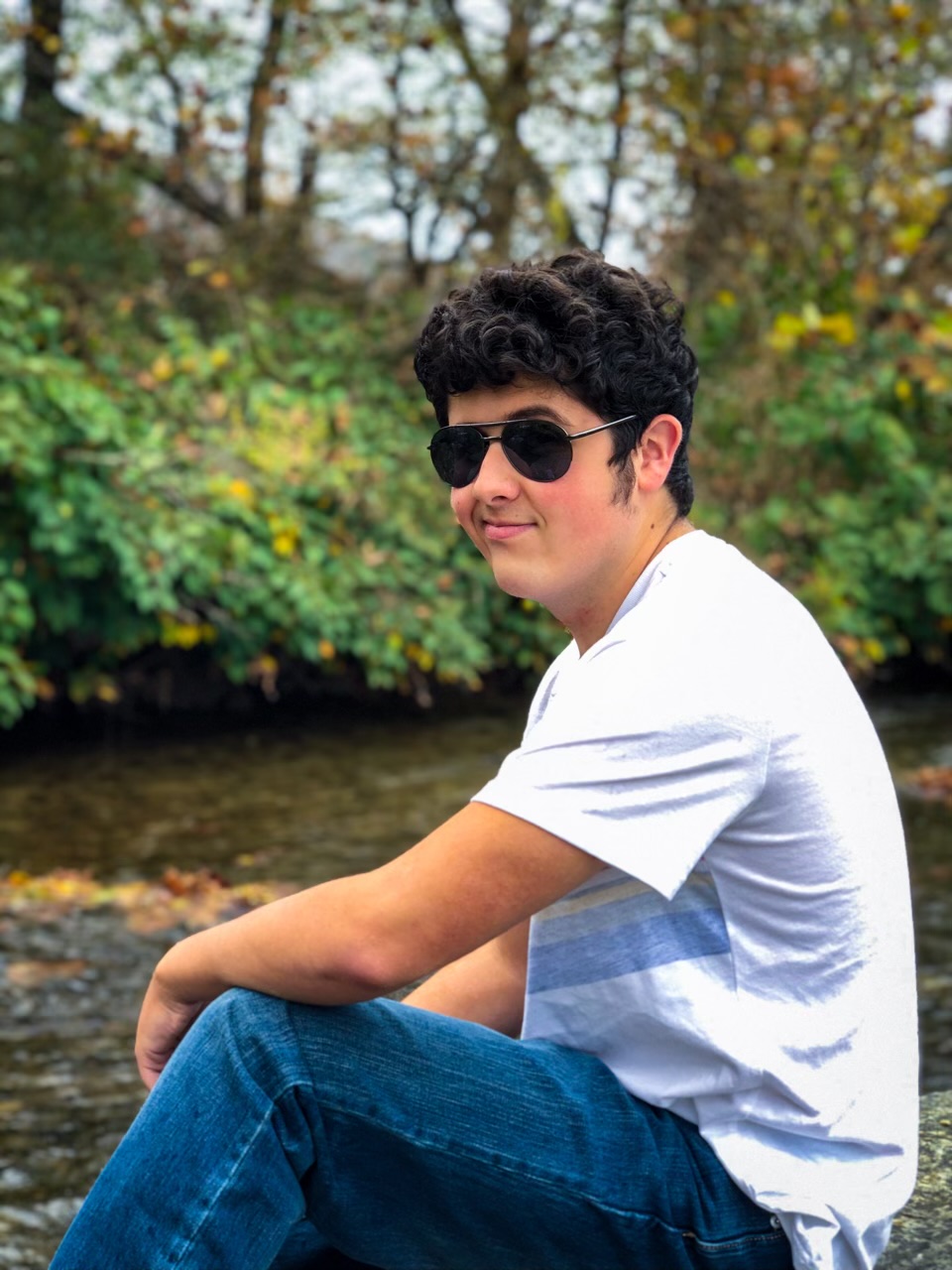 Hi! My name is Grant Silver and I'm a staff writer for The Mycenaean. I am a twin brother and I really enjoy and know about lots of music especially hard rock/metal.