Leesville Road High School is starting out the year with a new interior design teacher and JV volleyball coach, Ms. Lyon.  
Before Leesville
In addition to this being her first year at Leesville, it is Ms. Lyon's first experience teaching in general. Before taking up the position, Ms. Lyon was an entrepreneur running an organizing company.
"I previously worked for myself, my own company, A Fresh Project Organization, but I decided to come to Leesville when the opportunity was provided," said Ms. Lyon. 
Prior to creating her own company, Ms. Lyon graduated from East Carolina University with a major in business marketing. She is certified in professional organizing and has a minor in overall development of interior design. 
Starting a Teaching Career
Ms. Lyon's skillset translated seamlessly from her business to Leesville where she teaches interior design. 
"I use all the same functions and different scenarios in Interior Design that I use in my company, so I have a lot of background in that. I saw the opportunity of teaching young students or young professionals interior design, so I decided to take the leap," Ms. Lyon said. 
Even though she has not been here long, she has no regrets and is enjoying the school community around her.
"So far I have felt really good about taking this job. I really have enjoyed these past two weeks. It's super rewarding and the students are awesome and it makes the job a little bit easier when kids are engaged and are really interested in understanding the importance of interior design," said Ms. Lyon.
Ms. Lyon is also Leesville Road High School's new JV volleyball coach. She is taking up the position after years of experience playing on teams from middle school through college. (Photo courtesy of Kyla McGhee)
Ms. Lyon and Volleyball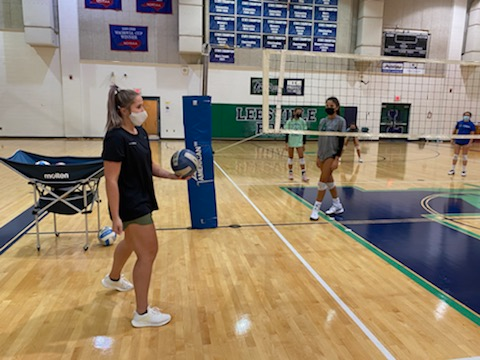 Ms. Lyon's started her volleyball career in middle school. She played competitively through high school and in college at ECU before going on to coach at Leeville. Ms. Lyon genuinely enjoys the sport and dedicated a lot of her time to improving her volleyball skills. 
"I've been playing volleyball since I was probably twelve years old. I did a lot of [traveling], I played in high school, I played my freshman year of college. [I] got a scholarship and played for college so I've been playing volleyball for a while. I really love it," said Ms. Lyon.
Her Coaching Career Begins
Despite Ms. Lyon's years of experience in the sport, this year is her first time coaching. She landed the position by chance after volunteering to help with tryouts for the school team. 
"This was actually my first year to coach JV volleyball. I asked Coach Hensler if she needed help with tryouts, and she was my coach actually in high school," said Ms. Lyon. 
After tryouts, Hensler offered Ms. Lyon a chance to coach officially for the JV team. 
"She said there was also a position open for JV A and B to coach, and if I was interested in that then we could get started on the paperwork and do all of that. I saw the opportunity, and I took it," said Ms. Lyon. 
Now that she is officially the JV A team coach, Ms. Lyon has big goals for the team. Her plans include not only building up the girls for volleyball but also preparing the girls for life outside of volleyball. 
"[I will] definitely build the girls and prepare them for varsity. Learning how to work as a team, work hard, be determined– on and off the court– and just build them up to take on their next steps and their goals in their volleyball career and in life," said Ms. Lyon.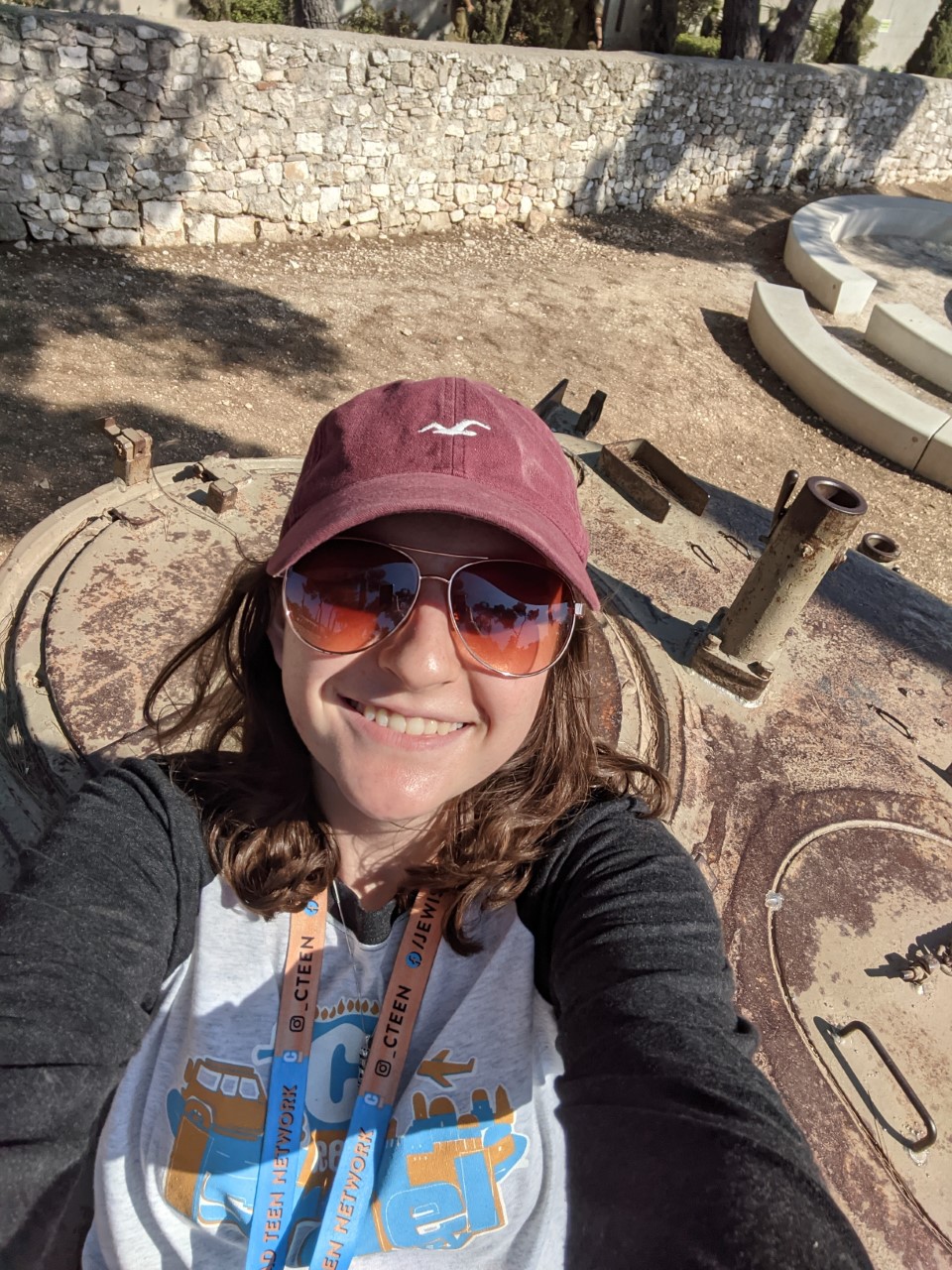 Hi! My name is Lauren! I'm President of the LRHS book club. Outside of school I'm a curler for Team Taylor and I like to rollerblade.