Breast Cancer Awareness Month takes place throughout October and awareness is shown all throughout Leesville. 
On October 1, the Leesville football team hosted a "pink-out" themed football game. While the game was at Broughton, the Leesville student section still showed out in pink attire.
Cierra Sellers, the captain of the Leesville cheer team, picks the theme for the football games. "It's a tradition to do a pink-out football game in October," said Sellers. 
The cheer team participated in the "pink-out" theme and plan to keep wearing their pink accessories. "We have pink shoelaces with the cancer ribbon on it and we plan to use them for the rest of the month," said Sellers.
Skyler Rossner, a junior at Leesville, is heavily involved in raising awareness for breast cancer in October. "My mom has had breast cancer three times and has been free from cancer for ten years," said Rossner. 
Photo permission of Skyler Rossner
Rossner celebrates her mom's multiple victories against cancer in all the ways she can.
Rossner's neighbor is hosting a "Paint it Pink: The Great Pumpkin Decorating Contest." Rossner, along with other students at Leesville, promoted the event. The event takes place off of Leesville Road and donate all proceeds to Race for the Cure.
Photo courtesy of Alexis Mast
Sanderson, just down the road from Leesville, shows breast cancer awareness as well during their Homecoming week. Along with Sanderson's "pink-out" day, they are also hosting their "DIGPINK" volleyball game. All the proceeds from the game go to the funding of breast cancer research. 
The Leesville area promotes awareness during Breast Cancer Awareness Month.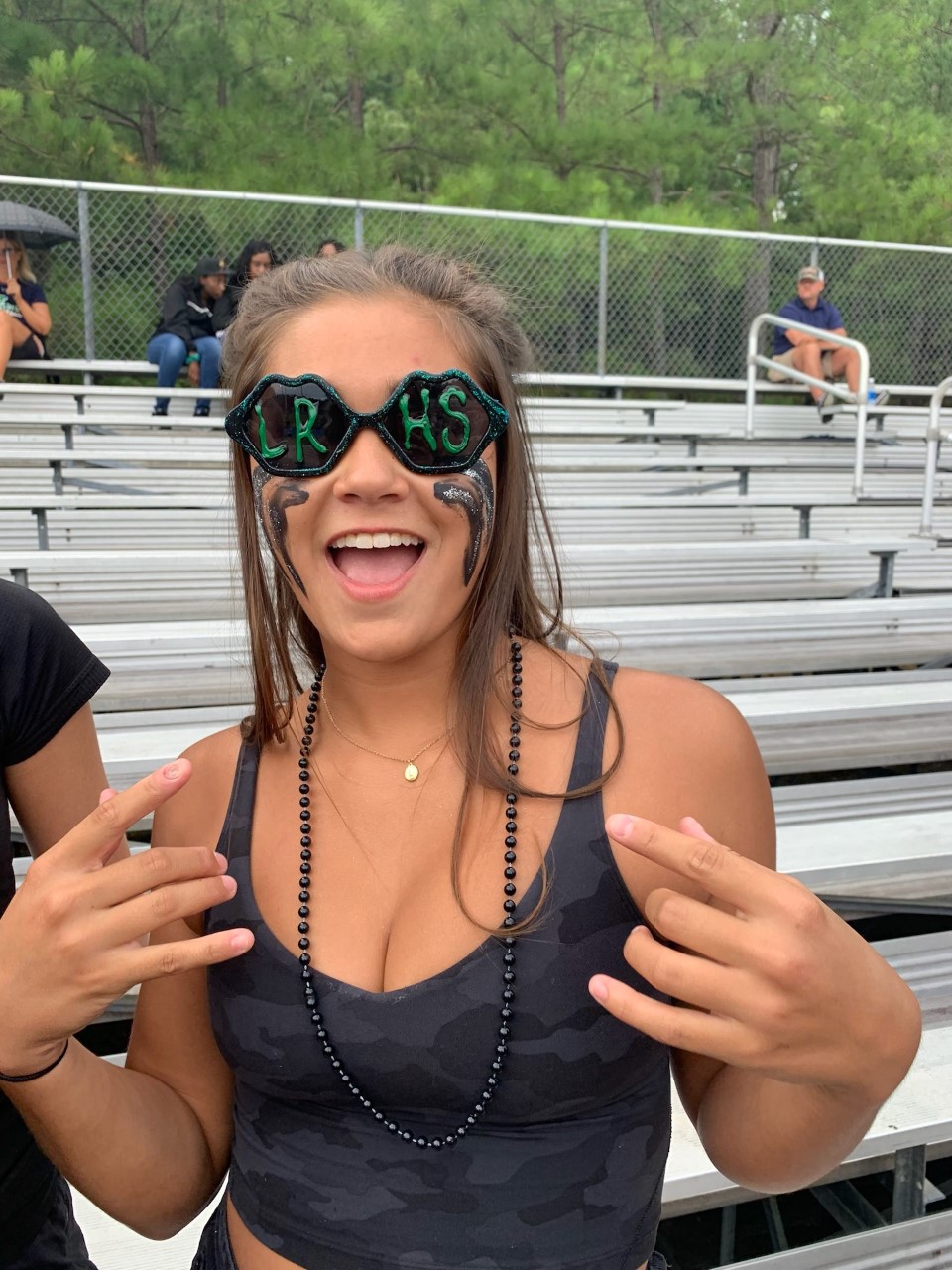 Hi! I'm Alexis Mast, but I answer to Lex as well. I'm a year round and high school swimmer whose been in Newspaper class since sophomore year. I write about anything, everything, and trending Leesville news.