It's that time of year again — college application season! Many high school seniors who plan on attending college are burdened with the task of writing essays, filling out applications, and meeting deadlines. But fear not! Here are a few helpful tips to lower your stress level and help you attend the college of your dreams.
Choose a larger number of schools
The more schools you apply to, the better chance you have of getting in. 15-20 schools is a good range to be in — this way, you can have lots of options to choose from. All the essay prompts are basically the same, so you can just copy and paste them for each school.
Or if you're feeling confident, apply to just one school. Some people suggest a target, reach, and safety school, but if you want to go to a specific college enough, they're bound to let you in!
Pack all of your activities into senior year
No need to stress over maintaining activities, clubs, and extracurriculars throughout high school — quantity over quality, right? As long as you have a long list of school activities, it doesn't matter if you only showed up to one meeting your senior year. They won't know that anyway, so just have fun in high school. You can nail down all those boring activities later.
"I joined class council, book club, fashion club, and "scholars society" all at the beginning of the year. I mean, they only have one meeting a month, so I've only got to show up maybe twice before I turn in my applications, then I'll quit," said James Doe, Leezville senior.
Complete all your applications on the day before they're due.
Once you choose what school(s) to apply to, don't feel pressure to start your application just yet. You don't want to be one of those seniors who are anxious for months because they started applications too early — the longer you work on them, the more prolonged your stress will be. If you just don't think about them, they can't worry you, right?
"I saved all my work until the night of the deadline. It always worked in my high school classes, so I know it will work for college stuff too," said Doe, Leezville senior. Doe hasn't been accepted to any universities yet, but he's sure he will be after the "long two hours [he] spent working on them."
Save all your applications and essays until the last minute. It's a sure-fire plan to make life easier for you because all your stress will be contained in a few hours.
Keep your phone on even while you work on applications.
Your Snapchats and messages should not wait while you work on college applications. People put too much weight on one silly application. You shouldn't have to sacrifice instant connection with your friends for a few hours of work — you deserve a break whenever you want.
So keep your phone out. Make sure the ringer is loud and your notifications are on so you don't miss anything. After all, it only takes 23 minutes for your brain to refocus after getting distracted, and that's not even that long.
"Fun is key," said Doe. "College applications are boring, so I always have my phone in my pocket so whenever I get bored, I can scroll on Instagram or send a few snapchats."
You don't need anyone to look at your essays — you passed 11th grade English, so you'll be fine. It takes too much time to send your essay to someone else, wait for them to give feedback, then revise it. And on that note, one draft is enough. Don't slave away making adjustments to or editing your essay. Grammar doesn't matter that much, right?
"I mean, I got a C in English last year, but my friends say I'm a good writer. I'm not going to let anyone read my essay because it's so personal to me, and that's a lot of work," said Doe
Even though you've never applied to or attended college, you don't need to ask for help. There are so many teachers at Leezville, but they're too busy to look at your essay anyway. And they graduated so long ago, so they don't understand what you're going through.
So don't worry! There's no pressure on these applications — just consider them another English essay to knock out the night before. Save yourself the stress and just have fun. After all, what could go wrong?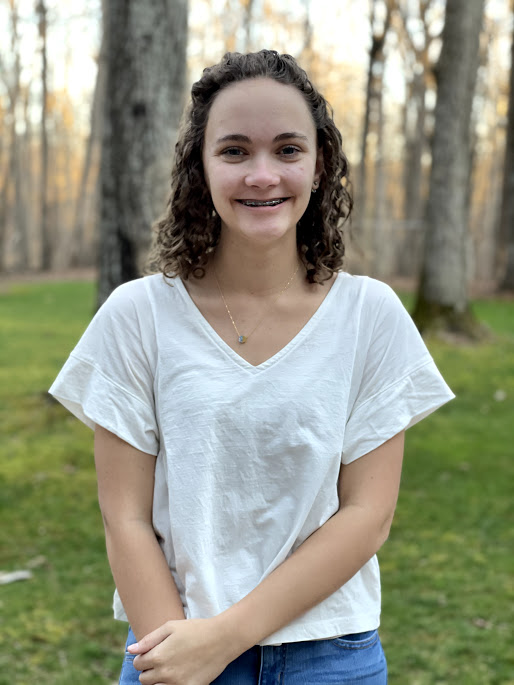 Hi! My name is Ellie and I am the editor in chief for The Mycenaean. I play soccer at NCFC and go to The Summit Church!