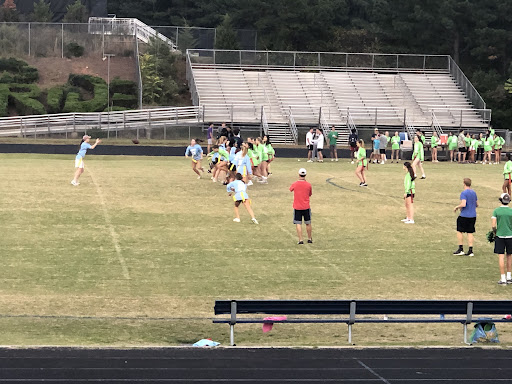 Powderpuff is back and LRHS for another year! 
During Homecoming week each fall, every grade participates in a women's flag football tournament. Powderpuff puts a fun spin on what is usually seen in football; girls now compete while the guys coach and cheer them on. 
This year, the game will be held on October 13.
Powderpuff is one of the fun activities planned during homecoming and some seniors are ready to give it their all for their last year.
Amaya Montague is one of those seniors who has participated in Powderpuff. She recalls freshman year when the 9th graders overcame the seniors. "Of course we won and that's never happened before. We beat the seniors so that was a pretty fun experience." 
As a freshman that fall and still adjusting to high school, Montague said they "just built this communal relationship" with other girls on the team.
Because of online learning last year, Powderpuff and most other Homecoming festivities were canceled. Now, Montague is determined to bring home a win for the seniors. 
"It's game time. They better be coming ready to play because I want to win," she said confidently.
A virtual meeting was held Wednesday night for all interested in being a part of LRHS Powderpuff.
Here is some of the most important information for signing up and participating.
The championship game will be held on Wednesday, October 13 at 5:30

All participants must fill out a waiver to register by next Friday, September 24. 

Waivers can be found in your student email if you attended the virtual meeting

Copies are also available in Mrs. Mayfield's room

Students must register to play, coach, or coach the male cheerleaders

Girls participating in playing must buy a long-sleeved shirt used as a jersey

Shirts must be purchased no later than Friday, September 24.

To purchase a shirt, go to this

link

and select the powderpuff option

Once you've purchased a shirt, fill out the google form sent by Mrs. Mayfield in your student email to personalize it further and your last name or initials on the back

There will be two practices prior to the game

One will be the Tuesday before the game and the other on a Saturday (the administration will make a decision on a specific date soon)

There will be a $3 entrance fee for all spectators

Rules and more detailed information can be found

here
Based on the attendance numbers from the virtual interest meeting, Powderpuff looks like it will have a great turnout this year! 
Make sure to fill out the registration form and buy a mandatory jersey by Friday, September 24! If you aren't able to participate, come out and support the teams on October 13, at 5:30.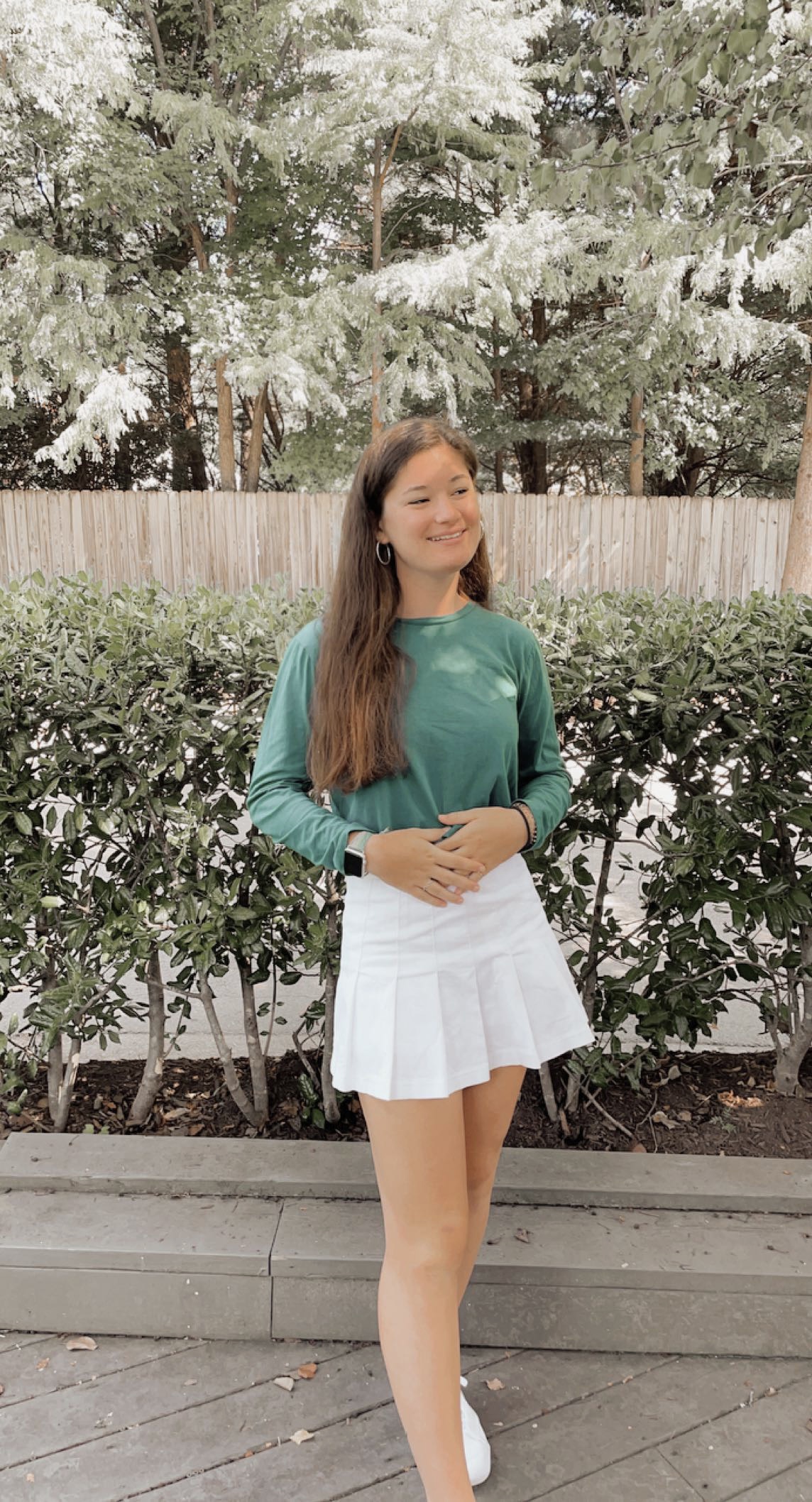 Hi! My name is Emma and I am a staff writer for The Mycenaean. I am part of the LRHS Chamber Orchestra and I am also scuba certified!