John Danehower, one of many recent additions to the Leesville staff, joins the CTE department as the new Sports Marketing teacher.
Background
Coach Danehower, originally from Forrest, Arkansas, a small town 50 miles west of Memphis, came to North Carolina in the late '90s to attend North Carolina State University. There, he earned a degree in parks, recreation, and tourism management.
While at NC State, he was a student assistant for the media relations section of the athletic department.
"I had a lot of exposure to promotions, media guides, writing articles, setting up press interviews with players and coaches, assisting with game-day operations in the press box or on press row at NC state basketball games, and working in the ACC tournament," said Coach Danehower.
Following this work experience, he became an assistant coach for the NC State's women's basketball team.
"I coached basketball at NC State. I was a student assistant there, under Coach Yow, who had coached there for about 35 years," said Danehower.
In 1998, following his stint as an assistant coach, he graduated from NC State and left North Carolina to pursue a graduate degree.
He moved up to Ohio to attend the University of Findlay, which is in northwestern Ohio. He was there for a few years until he earned his master's degree in business.
After Findlay, Danehower decided to pursue another master's degree, this time at Eastern Illinois University. He obtained a degree in physical education with a concentration in athletic administration.
"At the University of Findlay, I was a graduate assistant. And then I was also a graduate assistant at Eastern Illinois," said Coach Danehower.
His degrees and work experiences helped Coach Danehower have a well-rounded background that is well suited for a Sports Marketing class.
Teaching
Shortly after graduating from Eastern Illinois University, Coach Danehower came back to North Carolina.
"I got a job teaching at Athens Drive High School and in coaching [girls' basketball]. I was there from 2001 to 2010," said Coach Danehower. 
After working there for a while, he switched to Cleveland High School, a new school in Johnston County. There, he continued to be the head coach of the girls' basketball. He stayed at Cleveland from 2010 to 2019.
"I went back to Athens for one year. Then one year at Heritage, and then I came here," said Coach Danehower. 
At Leesville, he took over the Sports Marketing position and girls' basketball coach.
"My background helps me relate Sports Marketing to our athletes here at the school and our other students, whether they be in the band or other entertainment type interests."
He prefers to teach Sports Marketing not only because of his background but also because of his interest in the more academic side of the sports industry. 
He also believes that as a CTE (career and technical education) teacher, he should help students with skills related to the core classes, and Sports Marketing is a subject that lets him touch on those other classes.
"I've been really interested in the academic part of teaching. The good thing about business and marketing… is it kind of has aspects of the core courses in it. The financial part, of course, has math and there are a lot of marketing words and phrases, and different things to hook people in so English skills are necessary."
Teaching the students about Sports Marketing and helping them develop skills for core classes is one of his favorite parts of teaching.
But his absolute favorite part is "just connecting with [the] students, being able to relate the real world to sports or marketing or business to them," said Coach Danehower.
Having such a great Sports Marketing background and having a good relationship with students is what makes Coach Danehower a strong and effective teacher.
Extracurriculars
Although a big part of his day is spent teaching, Coach Danehower also likes to devote time to working with and helping the girls' basketball team.
He has been interested in basketball for years. 
"I did play, but I wasn't good. I was not the right size to play really any kind of sports. I was actually too small for football. I did play basketball. I was on the team. I didn't play a whole lot. But I got into coaching because I was just interested in the strategic aspect of the game," said Coach Danehower.
He followed the statistics of different teams throughout his adolescence. He watched a lot of basketball games and some other sports. He liked to compare their stats and see how they changed over time. 
"I just had a keen interest in it," said Coach Danehower.
Besides basketball, he has also expressed interest in restarting the DECA Club that disbanded at the end of the 2011-2012 school year. DECA is a club for students interested in careers in marketing, finance, hospitality, and management. 
Coach Danehower has not led this club before, but he is excited to start. 
"There are lots of opportunities for leadership and scholarships [in DECA]. I'm excited about that," said Coach Danehower.
He already has a few kids interested in joining it, should he revive the club.
Although he has only been here for a month, Coach Danehower has already ingrained himself into the Leesville community, and it will be exciting to see what he does next.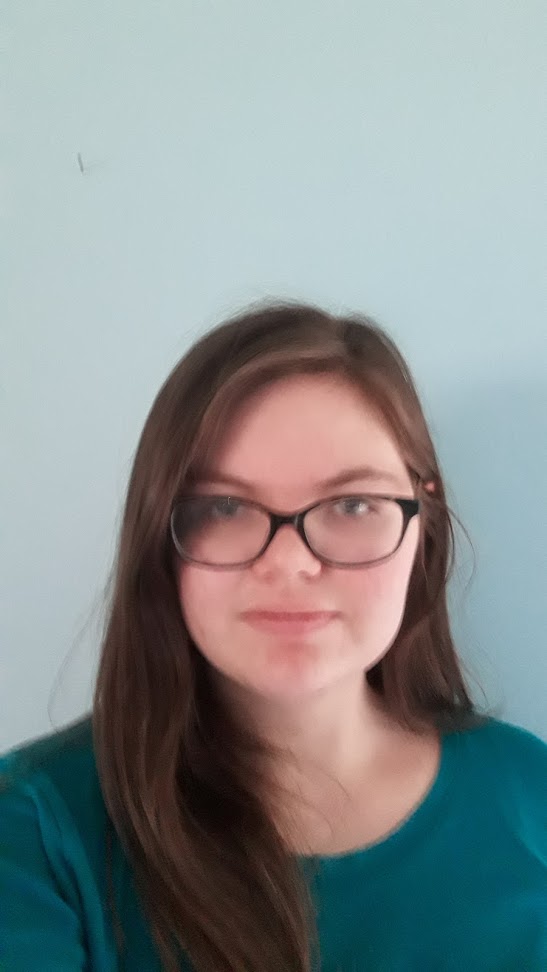 Hi! My name is Savannah and I am a staff writer for The Mycenaean. I have been in Girl Scouts for 12 years and I am currently interning with Buffett and Beyond.