For the first time in over 18 months, Leesville students of all grades gathered together to cheer the Pride as they took on Panther Creek. 
During the 2020-2021 school year, Leesville's football season was cut short. For the majority of their past season, the stadium capacity was limited. Unfortunately, due to the high number of COVID-19 cases in the Raleigh area this past year, Leesville students couldn't gather in larger numbers and to watch the Leesville home game.
While COVID-19 is still affecting the Raleigh area, Roy Cooper lifted the 100 person outdoor athletic viewing capacity mandate. As of Friday, the student section looked back to what it used to be.
On Friday, students participated in Leesville student section traditions like throwing baby powder after the National Anthem, screaming cheers and chants, and decking out in white after the Leesville cheer team announced last week's games theme.
Evie Whitt, a sophomore at Leesville, attended her first varsity football game this past Friday. "The student section was so fun and exciting, but I am so glad I got to skip being a freshman in the student section where I would get food thrown at me," said Whitt.
Though the Leesville student section may be enthusiastic, it is wild, so freshmen are jokingly taunted for being the lowest underclassmen in the student section. Sophomores may have missed out on their first football season experience, but they avoided being the underdogs of the school at a football game.
Not only are the sophomores excited about the return of the student section, but also the football team. The Leesville Road High School team destroyed Panther Creek, winning 45-0. 
Cam Todd, a senior on the varsity football team, believes they get an extra boost of adrenaline and motivation from the student section.
"I 100% believe that the student section makes a difference in our game," said Todd.
Todd continued to explain that the crazy atmosphere at the game hypes the football team up and intimidates the other team. "Panther Creek didn't know how to react when our student section was cheering, no team is ready for the excitement that our student section brings to games."
While rumors are going around that Wake County may be limiting viewers again at athletic events, the Leesville students didn't waste any time of their first game. The Loonies showed as much energy and pride as they did pre-COVID.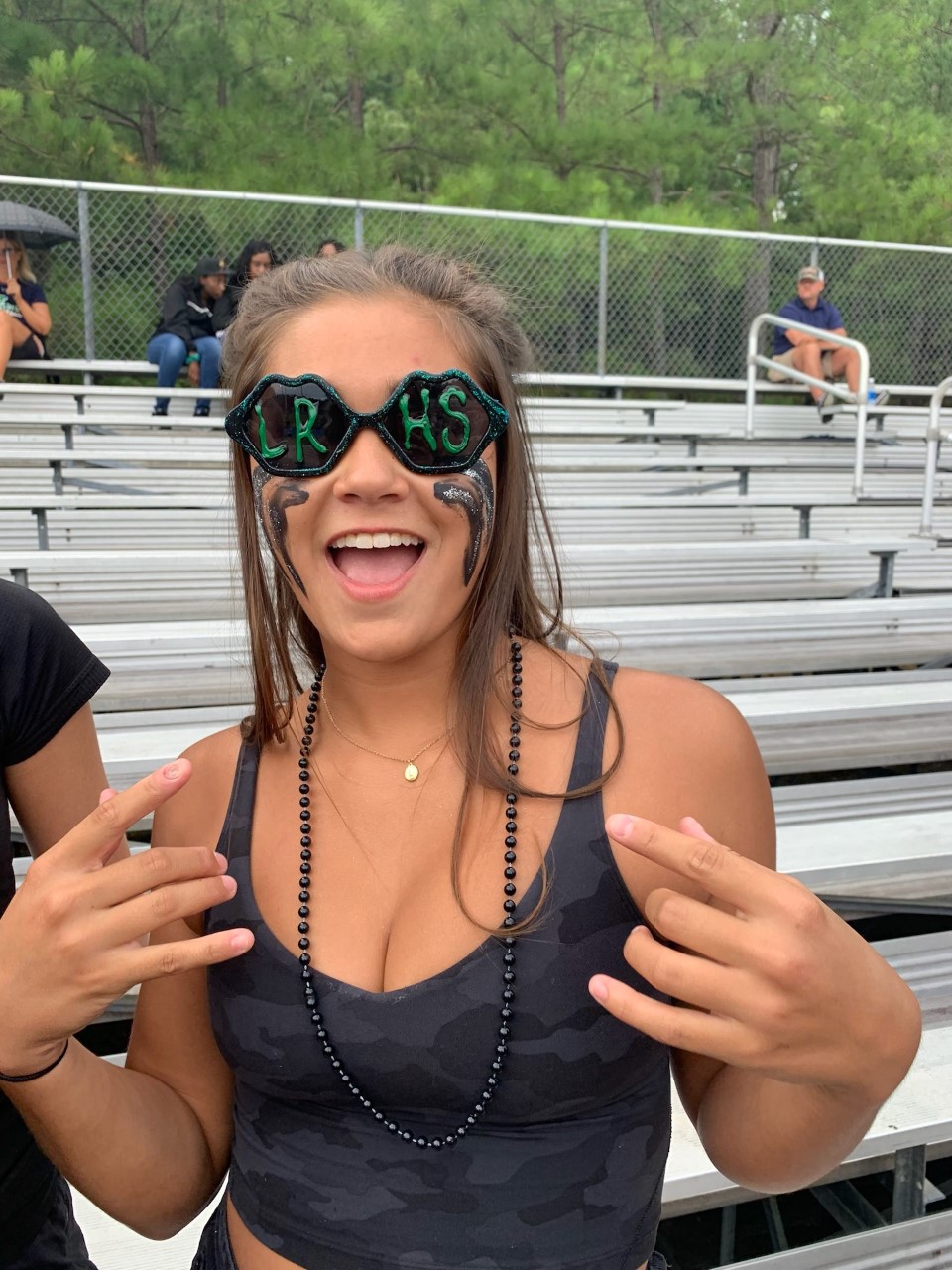 Hi! I'm Alexis Mast, but I answer to Lex as well. I'm a year round and high school swimmer whose been in Newspaper class since sophomore year. I write about anything, everything, and trending Leesville news.