Pride Athletic Club (PAC) annual sports passes are now available for purchase on the Leesville Road High School website. By purchasing the PAC sports pass, members save money and time at the ticket office, as well as help support Leesville athletic programs.
About the PAC
The Pride Athletic Club contributes and supports Leesville athletics each year. With 37 teams and nearly 750 athletes, the PAC is able to provide the needs to support Leesville athletics. Establishing irrigation systems for playing fields, expanding the weight training room, issue training equipment, stadium bleachers, stadium lighting, championship banners and more.
Jon Duncan, PAC President, speaks on the PAC's goals for this year's athletics after recovering from the pandemic.
"Just like every organization in our community, the PAC was hit hard by the pandemic. Our goal this year is to strengthen our relationships with our sponsors while trying to always develop new ones," said Duncan via email. "Athletics is a huge part of our community, and we want to help as best we can to provide our athletes, coaches and fans the best public school facilities in our conference."
The PAC offers its annual sports pass to fans and families of athletes to simplify ticket sales and game entry, as well as providing funds for Pride athletics.
What is a PAC Sports Pass?
Formally known as the PAC membership or PAC pass, the annual PAC sports pass grants its members entry to every home sporting event throughout the school year (excluding playoffs and endowments). This includes fall, winter, and spring season sports. The PAC sports pass is accessible through mobile devices which allows buyers digital access and to transfer to other devices. The best part: Digital tickets allow pass holders to skip the wait in line at the game,
Why's it Important?
The PAC sports pass plays a significant role in the continuation of Pride athletics at Leesville Road HS. According to the PAC information page, Wake County gives only $897 total per year to the athletics department. With little funds provided by Wake County for high school sports, and over 37 teams, pass sales support the athletic programs at Leesville. Help support Pride athletics by becoming a PAC sports pass holder!
How to Purchase
PAC sports passes come individually or in the family bundle which includes four passes.
Click here , or scan the QR code on your mobile device below to purchase your PAC sports pass for the 2021-2022 school year.
Individual PAC sports pass: $60
Family Bundle PAC sports pass: $200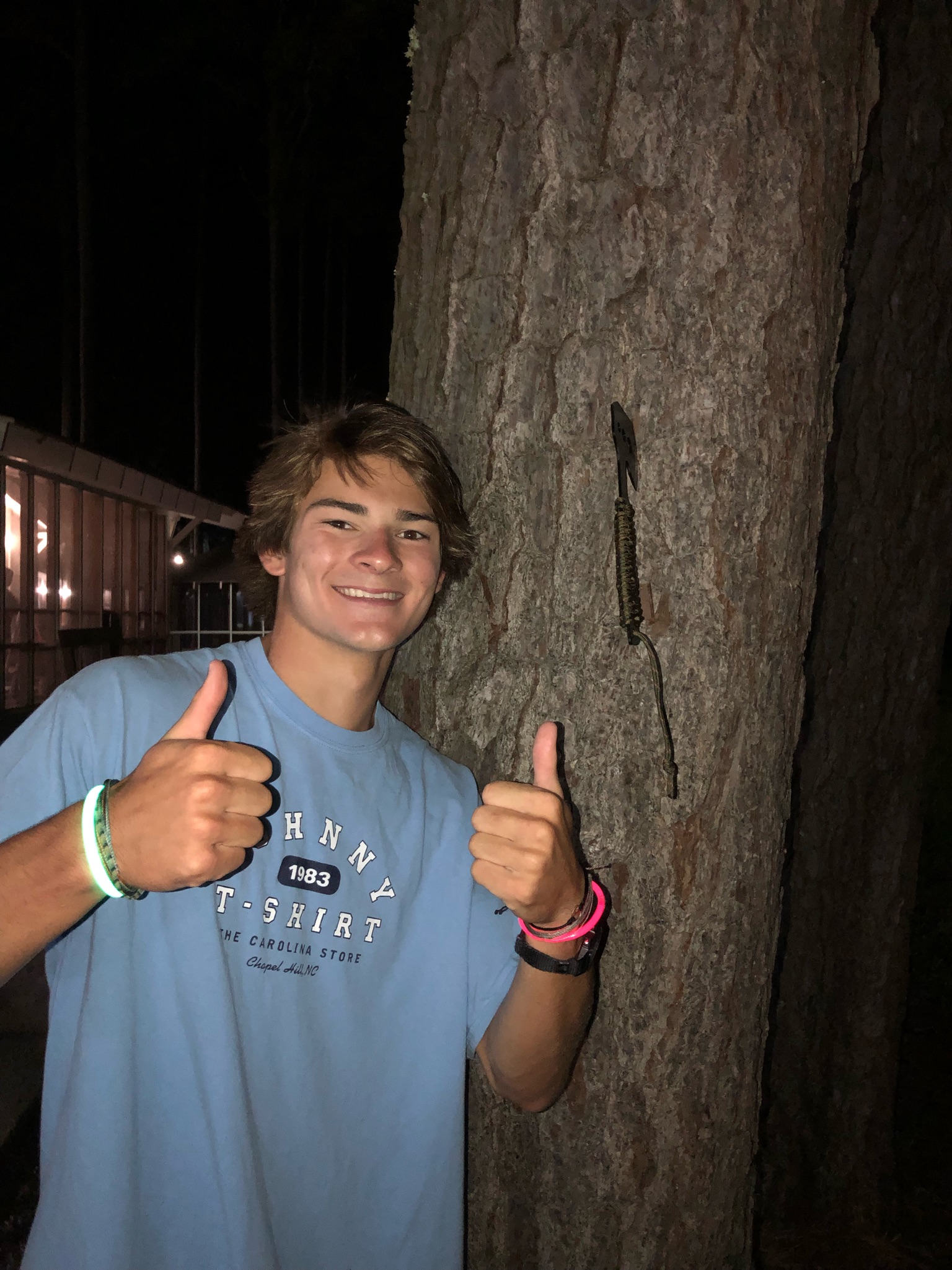 Hi! My name is Chase and I am a staff writer for The Mycenaean. Two fun facts about me are that I enjoy playing guitar with my dad and friends, and I also am a two-time spikeball tournament champion.