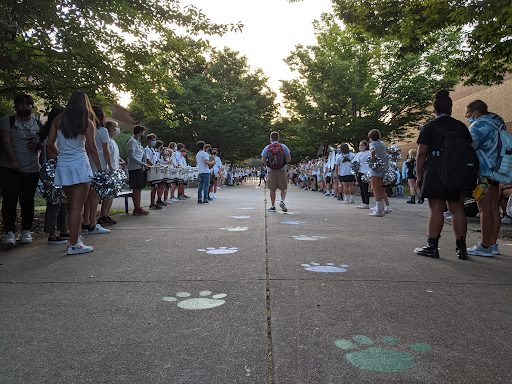 On Friday, August 27 Leesville plays their first home game. To celebrate and hype up the student body, the marching band played an outdoor concert for students before class.  
The band played stand tunes, a theme of music consisting of snippets from popular songs that students tend to recognize and know well. Usually this music is reserved for sports events and is designed to rouse the crowd through its high energy and popularity. 
Today the marching band played songs like "Final Countdown," "Sail," and "On Wisconsin" — Leesville's fight song. 
What makes today's performance different from others is the band decided to play on their own accord. Typically a marching band performance is requested by the school, but today the marching band made the decision to play on their own. 
"We usually do this when the school asks us to, so maybe on the first day of school or the last day of school or during homecoming. If there's any big event happening, and they just want to get the school spirit up they'll ask us to play, but it was actually the band's decision to play because we didn't play on the first day of school cause we had another rehearsal so we wanted to play today because it's the first football game and we wanted to get everyone really excited," said Mary Mabry, a senior at LRHS and percussionist in the school marching band. 
Like many others, Mabry sees the marching band's concert as a great way to excite the students and create Leesville pride. She likes how playing in the morning draws a crowd and creates a sense of community at Leesville. 
"I think it really brings more attention to the band and kind of gets everyone's energy higher. Everyone kind of congregates and watches. It gets people excited and maybe even encourages people to be a part of the student section or go to football games or just be more involved in the student body," said Mabry. 
Carrying the energy from the marching band's morning performance, Leesville's football team is bound to do well in their first home game against Panther Creek High School.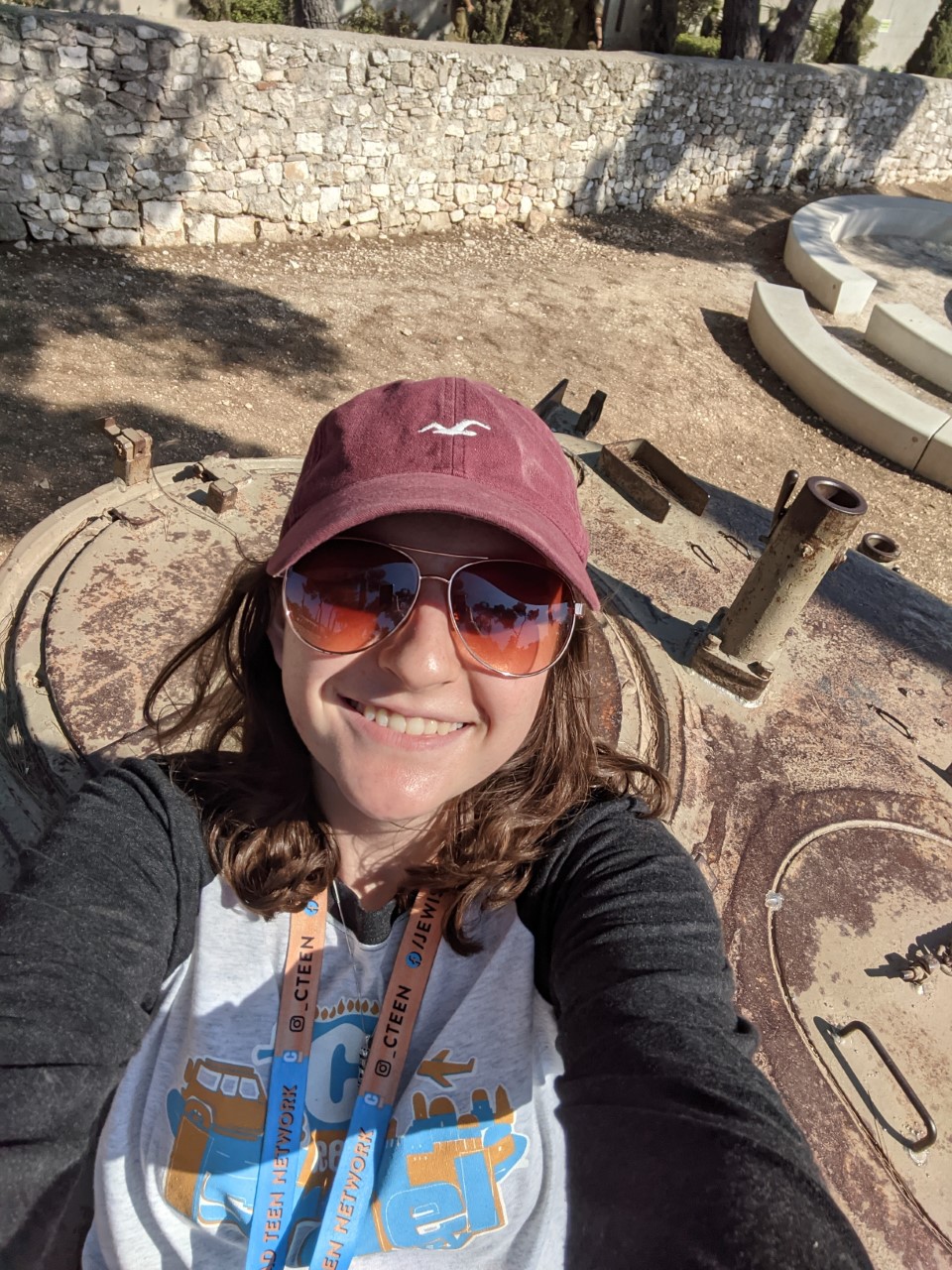 Hi! My name is Lauren! I'm President of the LRHS book club. Outside of school I'm a curler for Team Taylor and I like to rollerblade.