Mt. Herman Road has become the site of development for Swing NC, a world-class facility that will revolutionize the Triangle's racquet sport experience.
Coming in 2022, the 45-acre campus will feature indoor and outdoor courts for playing tennis, pickleball, table tennis, beach tennis, beach volleyball and padel, as well as areas for socialization, a restaurant,group fitness classes, and more. The facility will also host national and international tournament events and put Raleigh on the global map as a racquet sport capital.
While Raleigh may seem like an unexpected destination for the coming facility, the tennis and racquet community here is the second largest on the east coast, just behind Atlanta. What's more, no new tennis facilities have been built in the area in the last twenty years.
Joshua Collins, a local pro tennis player and coach at the Brier Creek Swim and Tennis Pavilion, believes that Raleigh is the right place for the new Swing facility.
"In USTA alone Raleigh has 3,000+ active members in league play," said Collins in an interview via Instagram DMs, referring to the United States Tennis Association, one organization through which tennis players compete in tournaments and matches.
Current USTA-active tennis players make up only a small portion of the athletes who will be able to play at the Swing facility. "The tennis/racquet sport community is growing so fast that there was a need for a bigger facility," said Collins.
Why is Raleigh such a hotspot for racquet and paddle sports? Collins believes the organization of surrounding cities creates a pool of racquet sport players gathering right here.
"This area is unique because of the Triangle effect," said Collins, referring to Raleigh's sister cities of Durham and Chapel Hill. "The tennis and racquet sport community is pulling players from all 3 cities. All those players are looking for leagues and pickup games. Raleigh is a great place for Swing."
So what can the local racquet sport community expect from Swing NC?
The coming racquet club's website offers a teasing glimpse at the plans for its luxurious facility, daringly describing that the experience will be "Disney-like." The high-tech campus will serve as home to an endless range of activities including (but not limited to) birthday parties, retreats, team-building activities, dining, family outings, and an outdoor greenway for recreational use.
Families, youth, seniors, and all members of the area can look forward to a plethora of opportunities for outdoor recreation that will suit the interests and needs of any individual. Regardless of skill level or demographic, the many features of Swing's future campus will encourage active lifestyles and experimentation with different skills and activities. However, the effects of Swing NC's new facility will extend beyond the recreation and health of locals who visit the campus.
The implications for popularizing and recreationalizing racquet sports to non-racquet-sport-playing members of the Triangle are immense. Swing NC may very well lead to a boom in racquet sports that may bring in more racquet sport equipment businesses, new tennis clubs and teams, an increased number of large-scale tournaments bringing visitors to the area, and the rise of statewide and national top players from the Triangle area.
It's safe to say that Swing will put Raleigh on the map.
For more information on Swing NC, visit https://swingnc.com/ .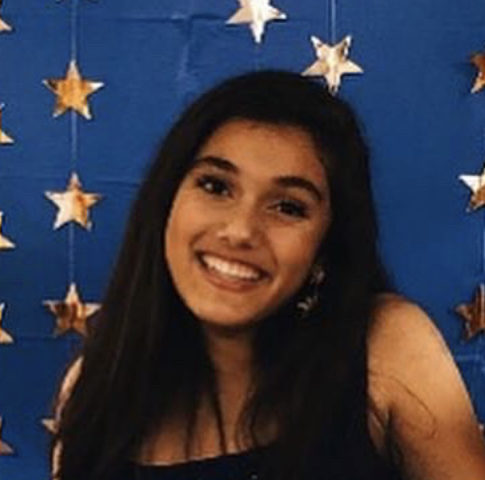 Hi! My name is Jannah and I am a senior editor and multimedia editor for The Mycenaean. I am also a math tutor, engineering intern, and a tennis player.