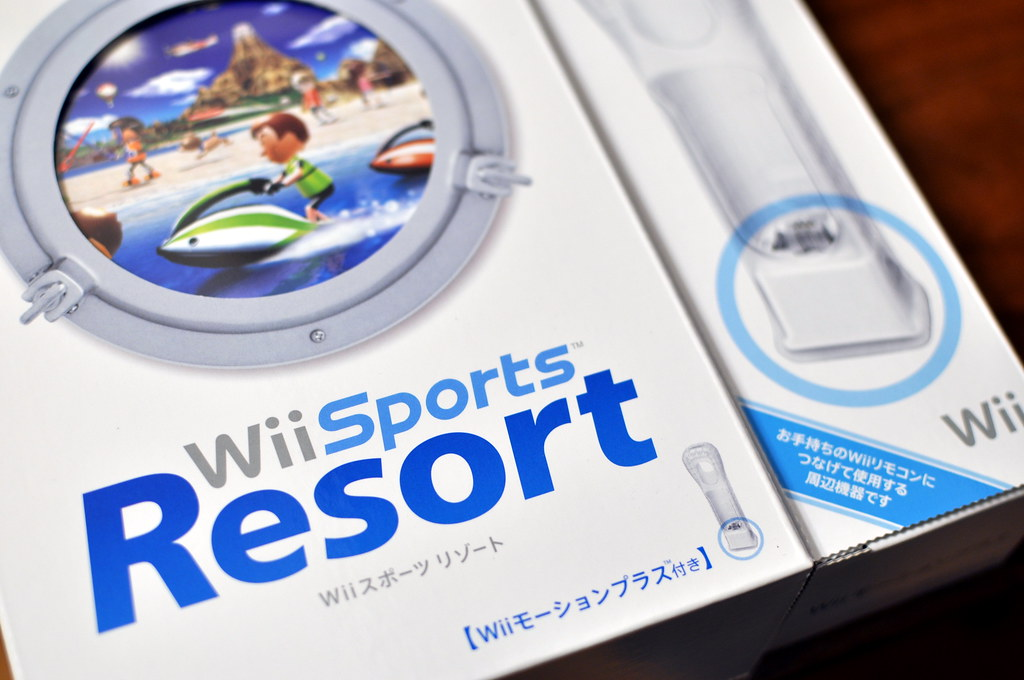 Nintendo Entertainment's hit game, Wii Sports Resort offers players a rollercoaster of adventure and nostalgia.
Background
Wii Sports Resort accompanies the famous Nintendo gaming console, the Wii. Making its debut in 2006, the Wii introduced a new line and method of playing video games. Competing at the time with Sony Playstation and Microsoft XBOX, Nintendo needed to create a console different from the rest. Nintendo wanted to develop a console for video games that is fun and exciting, yet active and included movement. The Wii accomplishes this by introducing a pointing device that enables the console to detect three dimensional movement.
Nintendo introduced various games for the Wii, including some of the most famous games known today. Guitar Hero, Mario Kart, and Super Smash Bros are just a few of the famous games played on the Wii. Nintendo also released a line of Wii branded games, including Wii Fit, Wii Play, and the original Wii Sports. These Wii branded games focus more on the aspects of movement and staying active, as compared to other games. Wii Sports and Wii Fit specifically tackle these areas, in which both games encourage players to physically move around to play the game or do a workout. 
Audiences enjoyed this feature but began to tire  of the same ordinary games and workouts Wii Sports and Wii Fit have to offer. Players began requesting more activities, different themes, and less repetitive gameplay. After consideration of player's requests, Nintendo introduced a Wii Sports game with more in-game activities and a different tropical island themed environment – Wii Sports Resort.
Released in June, 2009, Wii Sports Resort took over the gaming world. More and more people want to experience the new features and gameplay Wii Sports Resort has to offer. Sales skyrocketed within the first year of its release, selling nearly 7 million copies within the first three months.Nintendo later released the game for sale to other nations, further increasing the total amount of copies sold and its popularity across the globe.
In an informational graph by Statista, Wii Sports Resort surpasses Wii Fit, Wii Play, Super Mario Bros, and other top grossing Wii games by millions more units sold worldwide. Today, over 33 million copies of Wii Sports Resort have been sold worldwide.
Wii Sports Resort, along with many other Wii games, mainly focus its appeal on a younger audience. 
What's to Do?
Wii Sports Resort offers players a thrilling gaming experience with various game modes and activities. Compared to Wii Sports and other Wii games, Wii Sports Resort is set on Wuhu Island; a new tropical island setting for players to explore. The island is unlike any other Wii game setting, and offers sights of the ocean, beaches, and a massive volcano in the center of the island. With the island environment, players can experience a distinct, fun environment for each game mode they choose to play! 
Unlike the original Wii Sports games, Wii Sports Resort presents 10 brand new game modes for players to explore. The introduction of Wuhu Island to Wii Sports Resort opens up more gamemode possibilities to add for player entertainment. New water and air sports for the first time in a Wii Sports game, such as island flyover, skydiving, wakeboarding, and power cruising. The island's mountain terrain also introduces the new cycling game mode, where players can bike across an entire volcano. Other game modes include swordplay, archery, frisbee, table tennis, canoeing, and basketball. As well as the addition of golf and bowling from the original Wii Sports. The addition of new terrain and game modes increased the popularity of Wii Sports Resort, as more and more players seek for different activities and entertainment.
Its Impact
The legacy of Wii Sports Resort is what makes it a top tier Nintendo Game. The sequel to the popular Wii Sports put a profound positive impact on its players during its prime. As it invites anyone to enjoy a day of immersive, active and expansive gameplay like never before, with various new activities and possibilities. 
Nintendo's introduction of a different game setting and a dozen new game modes to play, Wii Sports Resort leaves a nostalgic impact for many teens and young adults today. In an anonymous Instagram poll of 236 responses, 93% (225) claimed they played Wii Sports Resort in their childhood, as opposed to a slim 7% (18) who claim to have not played the game. From the poll, the majority of respondents who said 'yes' are teens and young adults who played Wii Sports Resort in their childhood. 
Unfortunately, Nintendo announced the discontinuity of the Wii console and Wii Sports Resort in October, 2013. Since then, Wii Sports Resort is considered a rare item in the gaming world, as demand for the game and prices increased tremendously. Many of the few game copies left currently sell for price ranges between $60-$150 on online retail stores such as Amazon and Ebay today. Despite the discontinuity of the game, its popularity and impacting legacy on its former players still stand even years later.
The game's legacy and impact on its players, as well as its entertaining and interactive gameplay, make Wii Sports Resort one of the most impactful and popular games released by Nintendo.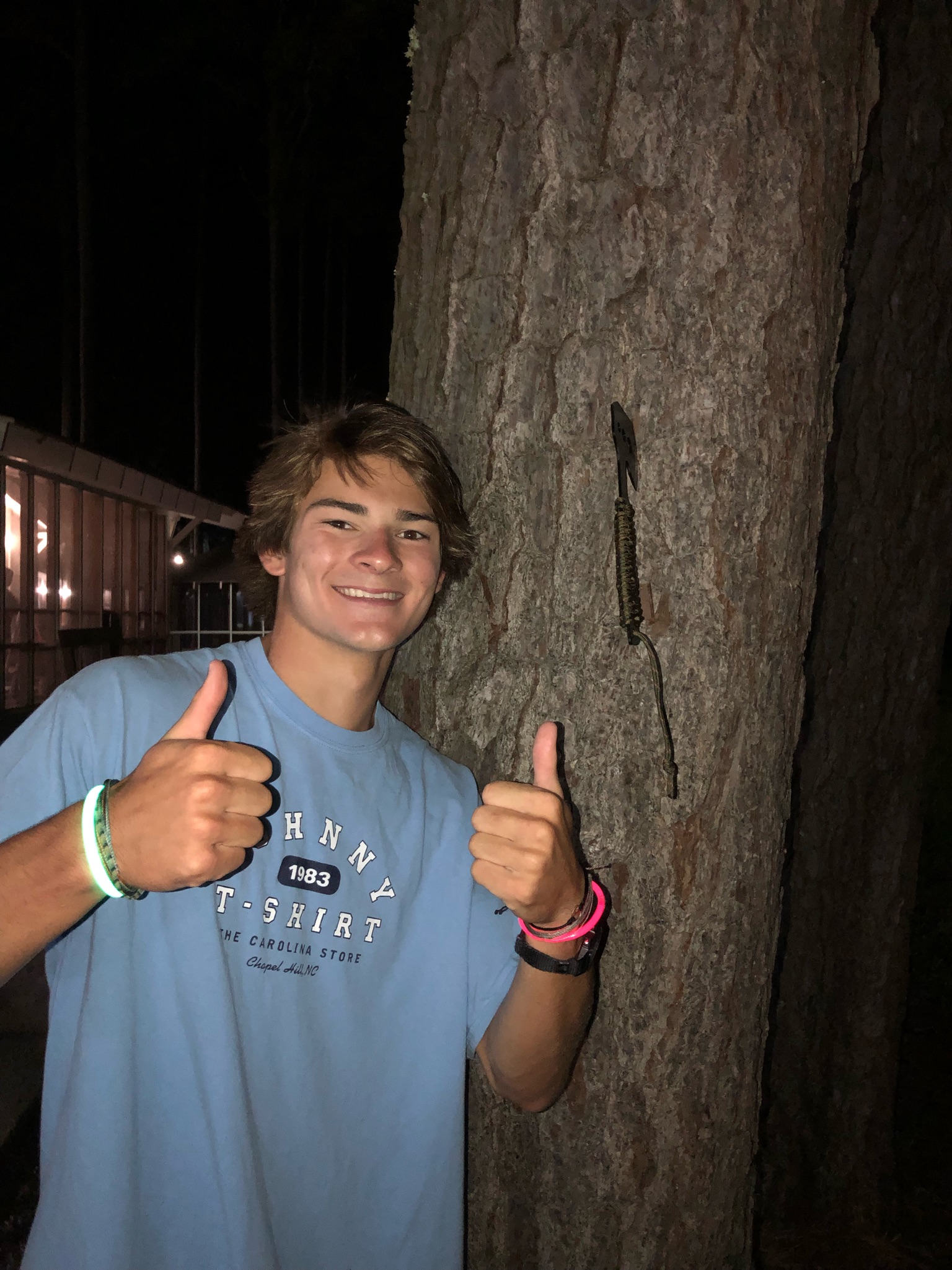 Hi! My name is Chase and I am a staff writer for The Mycenaean. Two fun facts about me are that I enjoy playing guitar with my dad and friends, and I also am a two-time spikeball tournament champion.