As the 2020-2021 school year nears its end, students start to look towards the next. Not only do students prepare for the following year by choosing classes, but they also consider participating in extracurricular activities. Joining clubs is a popular choice for many students.
One of the highest esteemed clubs at Leesville is the National Honor Society (NHS). Every year, students apply for the club in the hope that when they return the next year, it is as an NHS member.
NHS advisors posted the application for membership in the 2021-2022 school year on Friday, April 19. Applications are due by 2:30 on Friday, May 7.
What is NHS?
NHS is a nationwide organization for high school students in the United States. The Leesville chapter of NHS only accepts rising juniors and seniors with a minimum 3.6 weighted GPA that is not rounded.  
The club focuses on enhancing students' academics, leadership, and community engagement. 
Brooke Dunkley, a senior at Leesville and the secretary of NHS, explained what the club does each month.
"The club meets once a month, and the officers have an additional meeting once a month. NHS looks a little different this year since it has been virtual but all members are required to reach a set number of community service hours per year in order to maintain membership," wrote Dunkley via text.
Logan Kaelin, also a senior at Leesville and a member of NHS for the past 2 years, further explained the service hour requirement. "We are usually required to have 20 service hours each year, 3 have to be tutoring, but this year it was lowered to 10 service hours, 2 of which have to be tutoring, due to Covid," wrote Kaelin.
NHS officers and advisors regularly provide members with volunteer opportunities. Members participate in service projects throughout the year to fulfill the membership requirements and give back to the community.
"Some examples of those service opportunities include tutoring middle schoolers, volunteering in school cleanups, making teacher appreciation projects, helping at this year's Turkey Trot fun run, or anything else that comes our way," wrote Dunkley.
Benefits of Membership
Both Kaelin and Dunkley think being a member of NHS is a valuable experience. They stressed that though being a member is beneficial for college applications, the most important part of NHS are the opportunities members receive.
"Being a member of NHS is extremely rewarding because it gives you a chance to give back to your school and community! Although NHS should not be looked at as just a resume builder, an additional benefit is that colleges love to see NHS in your applications because it shows them you care about your community," wrote Dunkley.
"Well obviously being a member of NHS helps a lot with college applications, but it also gives you an opportunity to prioritize service and help your community in a way you might not otherwise. Without NHS or other honor societies, I don't think there would be as many students participating in things such as peer tutoring and school clean-ups," wrote Kaelin.
NHS Application
To access the application, students must join the NHS application google classroom with the code — gfrp7e7. 
It is important to note that completing and submitting the application does not guarantee selection into NHS. The faculty council selects who becomes a member of NHS and they do not accept everyone.
To apply for NHS, students complete a maximum of 5 forms to explain any leadership positions they hold as well as completed actions of service. Students should choose positions or activities that an adult sponsor can confirm since each form must include this confirmation.
Students also need 2 teacher recommendations in which the teachers fill out a form that indicates the student's character. The students must choose teachers who taught them to fill out the form.
Though it is not required, the faculty council recommends that students write an essay about one of the given topics in 250 words or less. The faculty council specified the topics in the application packet.
If applicable, students can provide a written explanation about their 2020-2021 discipline record.
Finally, students must complete the administrative information form in order to supply their contact information and that of their parent/guardian. Students also give their address in the form to allow the faculty council to mail an acceptance or rejection letter to them by the end of August.
Tips for Applying
Kaelin and Dunkley had helpful suggestions for completing the NHS application.
"Highlight any leadership or service experience you have had in the past. I think usually people get too caught up in the teacher recommendations or their GPA, but NHS is a service-based club so focusing on service and leadership is definitely the way to go in order to get into NHS," wrote Kaelin.
"My advice to anyone applying to NHS is to be true to yourself and show your best side through your applications. We love to see service and leadership no matter how big or small of a role you played! For underclassmen wanting to apply my advice… get involved in the community and in leadership roles as much as you can now so that your application will stand out later," wrote Dunkley.
For a comprehensive list of application requirements, join the google classroom. For any further questions about the application or membership, contact Mrs. Langlois (slanglois@wcpss.net) or attend her office hours, listed in the application packet on google classroom.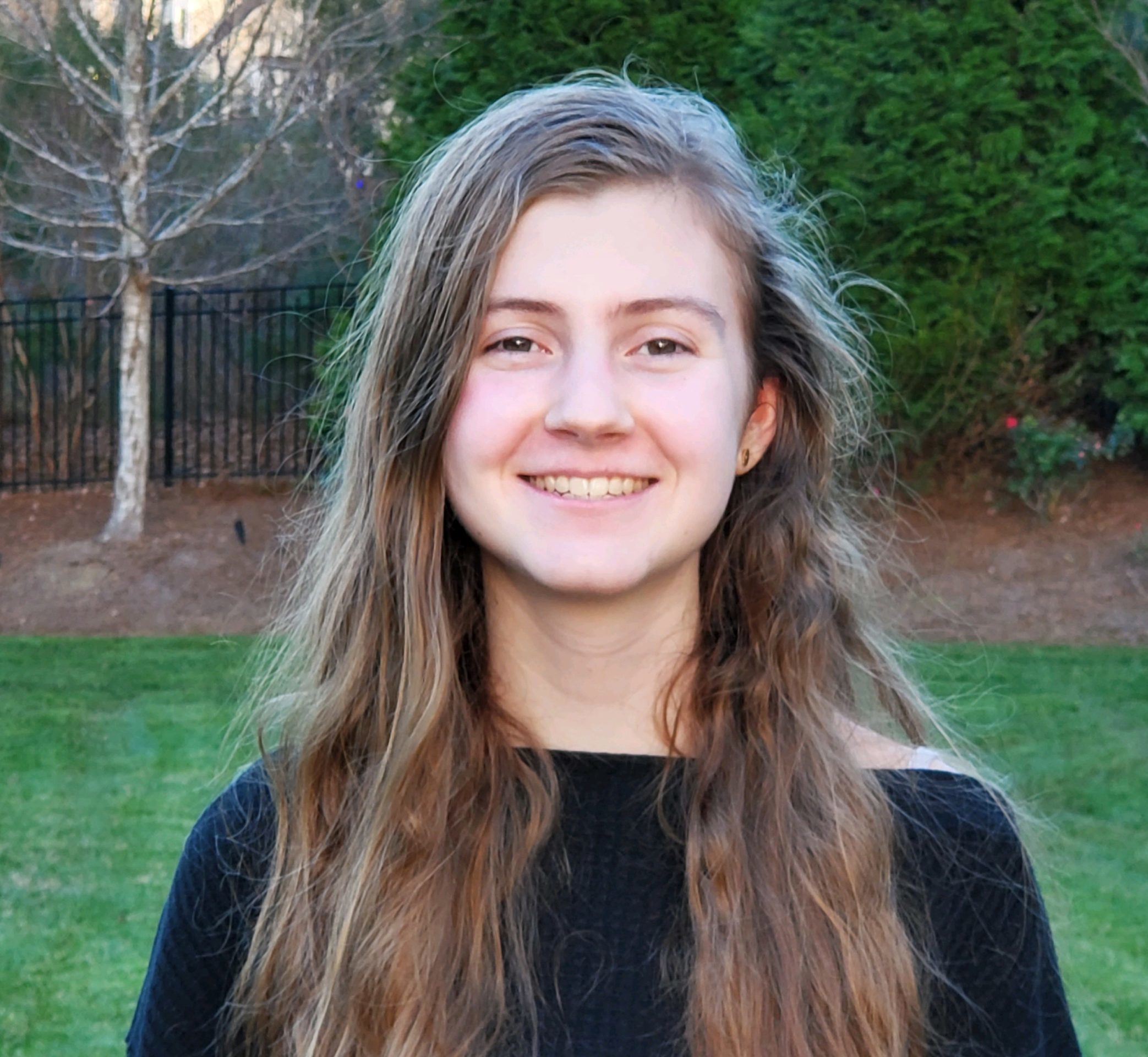 Hi! My name is Sydney and I am a staff writer for The Mycenaean. I am also a member of Key Club and Co-President of the Food Club Bank. I'm the last of six Kaelin family members to go through Leesville.