Mike Miller has been an influential member of the community for over 13 years now. He has inspired many through his coaching and teaching career at Sycamore Creek.
"This is my 13th year at Sycamore Creek.  Before that I was a football and track coach at Millbrook High School and spent 6 years at Knightdale Elementary.  In all, this is my 28th year.  When we got married and started thinking about kids, I made a decision that I would spend time with my kids instead of other people's kids.  So, I decided to get out of coaching and moved to the elementary level.  What a great decision.  I have really enjoyed meeting so many wonderful children and see them grow into phenomenal young adults," wrote Miller.
A large percentage of Leesville students have interacted with Miller at some point or another, and he has impacted several of their lives. Students at Leesville remember their elementary school gym teacher and reminisce on the time fondly. 
"There have been way too many great memories to count when you have been teaching as long as I have.  I have attended the weddings of former students, attended their college graduations, and even taught some of their kids.  That sounds crazy to me, but some of the Juniors and Seniors that I coached when I first started have had kids attend Sycamore Creek.  Each group that has come and left through the doors of SC have had their own special memories and has impacted me," wrote Miller.
"For the most part, my job hasn't changed over the years.  I still feel like my job is to get kids interested in moving and enjoy activities that encourage exercise.  I try to introduce them to some skills that they can improve on through their years in Middle and High School that involve physical activity," wrote Miller. 
He has inspired kids to go out and get exercise with his fun games and activities such as cross the ocean and castleball. He encourages them to go above and beyond in activities. Even if a student is not the best at a certain activity, Miller encourages them to try their best, an attribute that is one of the most important to remember in later years.
Even in this uncertain time, Miller still works to make the most out of gym class to benefit his students. "Obviously, the pandemic has changed a lot of the way we do things.  I have definitely had to up my game with everything going Google.  You can only imagine a 20 minute Virtual PE class with Kindergarteners.  I wish I could have videoed some of those classes and sent them to Funniest Home Videos.  Even through all of this, my game plan hasn't changed.  I think kids like to hear music, compete with their friends, and have fun.  Fitness should be fun and I was fortunate to choose a career where I am able to provide that for kids.  Everybody likes to play games and listen to music," wrote Miller. His hard work is certain to impact his current students and get them excited about activity.
"I love everything about my job.  I love the interaction with kids, parents, and staff members.  Some of my favorite times have not been in my class.  It's been interacting with kids in Carpool or at recess when I walk across the playgrounds or in the hallways before school.  Elementary schools are full of smiles and excitement and I really enjoy all of it.  If I had to pick my favorite, though.  I would have to say that I enjoy seeing the excitement of accomplishment on a student's face when they experience success the most.  Whether it is making a shot, or improving their time, or knocking someone's castle down, I enjoy their achievements the most. No doubt," wrote Miller. 
You can tell Miller radiates excitement to come to work every day, ready to have fun and inspire the kids. This is what makes him so memorable to all the high school students and college-age students who had him. 
"Retirement has always been one of those things that I guess you look forward to.  I always thought of it as a time where I would be sleeping in, playing some golf, taking trips and fun stuff like that.  But, I figured that it would be way down the road.  I can't believe that I have been working as long as I have.  Time really does fly. I really enjoy seeing former students and families out and about in Raleigh and hearing about all of the great things that they are doing.  When I decide to leave SC, I will really miss the great SC community.  What a great place to work, raise kids, and live your life.  I can't imagine a better school in North Carolina.". 
Miller's impact as one of the most influential teachers at SCES will never be forgotten. His energy and enthusiasm is contagious and it still continues to inspire those who are long gone from the school.
"I have worked at SC longer than I have worked in any other school or job.  It has provided me with not only a wonderful place to come to work every day, but also a great place for my kids to grow and learn.  I have the best job in the world and having my daughters come to school with me each day was priceless.  They had so many great experiences and developed so many great relationships that have taken them through middle and high school.  Being the PE teacher at SC has impacted my whole family and we are better people because of our time here.  I am very thankful to Kristen Faircloth for giving me the life changing opportunity to work at such a wonderful school," wrote Miller. 
Thank you, Mr. Miller, for all you have done to inspire us and change our lives for the better. Thank you for getting us to realize activity can be fun and to look forward to gym class every day in elementary school. Thank you for impacting us in ways you don't even know. Your legacy will live on for generations to come.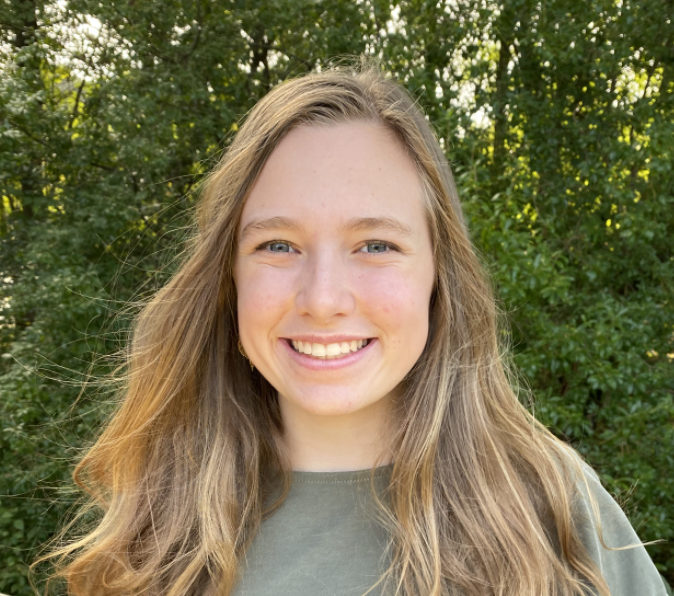 Hi! My name is Abigail and I am a senior editor for The Mycenaean. I am also a member of Leesville's cross country team and track team, as well as the president of National Technical Honor Society.