Winter is over! Spring is here and warmer weather brings out the beautiful colored flowers and plants all across North Carolina. As spring rolls into 2021, Gertie's Flowers sets up shop in the Leesville Pumpkin Patch once again to display and sell flowers to the local community. 
Gertie's Flowers is named after former Leesville Road local, Gertie, who loved the spring flowers and owned a large garden with various plants and flowers. Her house and garden once stood where the Leesville Road Pumpkin Patch is now.
 After her death, the Gertie's Flower business was established in her honor and encouraged by her love for the flowers every spring. 
Today, Gertie's Flowers is located just past 540 in the Pumpkin Patch on Leesville Road. The business reopens annually every spring, just as the warmer weather begins to appear in the air. There, you can find truck loads and displays of flowers, pots, and shrubs for consumers to buy. Gertie's Flowers offers different varieties of flowers and greenery grown locally in North Carolina. By purchasing flowers from Gertie's, you're supporting local NC businesses as well!
The Leesville Road Pumpkin Patch not only holds Gertie's Flower sales, but Christmas trees and pumpkin sales as well in the winter and fall. The business changes its name and display depending on the season. In the winter, Booger Mountain Christmas Trees sets up shop in the Pumpkin Patch to sell trees for Christmas. In the fall, the patch is home to pumpkin sales for Halloween. In the spring, Gertie's Flowers sells flowers in the patch. All three sales are associated together as the same business, only with different names each season.
Since 2017, Julie Hopper has managed the flower sales and business. Accompanied by her husband John, the two run the business full time from the start of April through the end of June. Hopper is passionate about her work at Gertie's Flowers and coincidentally became involved with the business by accident.
"I was exploring my new home of Raleigh, missed a turn and happened to pass Gertie's.  I stopped in, bought a flower and asked if they needed any help. I then started the next day and have been here ever since.  Now I have my husband involved with the business and he loves it too", said Hopper via email. "It's neat, how in life, a missed turn can become a wonderful opportunity". 
Gertie's Flowers is a true part of the Leesville community. Each year, families and locals come to purchase their flowers and greenery for the start of spring. Since becoming a part of Gertie's Flowers, Julie feels it is a true blessing to be a part of such a thriving local business. 
"I absolutely love the business. It is a true joy to be part of this community. It is great seeing the families come out through the different seasons and getting to be a part of the memories they make", said Hopper. 
Gertie's Flower business also provides job opportunities for the local youth to come out and work, many of which have been to the flower patch since they were very young. Giving the business a family friendly environment.
In the midst of a global pandemic, many stores and local businesses have closed due to inconsistent sales, CDC guideline failure, and the general spread of Covid-19. However, with an outdoor setting and precautionary health measures, Gertie's Flowers is able to remain open. Adding different payment options and regulating masks throughout the business helps keep staff and customers safe from contracting or spreading the virus.
"We are an outdoor business so people have felt comfortable to come out and shop. In the past year since Covid, we added contactless pay options and all employees are required to wear masks.  We have aided higher risk patrons by opening earlier at times to make them feel more comfortable", said Hopper. 
In order to keep the business open and thriving, such cautionary health measures must be taken.
With new regulated health standards to counter Covid-19, the business is prepared to meet any challenge it faces. Managed by Leesville locals for five years, Gertie's Flowers is a place of family and valued roots of the community. 
Open until the first few weeks of June, Gertie's Flowers is proud and happy to serve the local Leesville community now, and for years to come.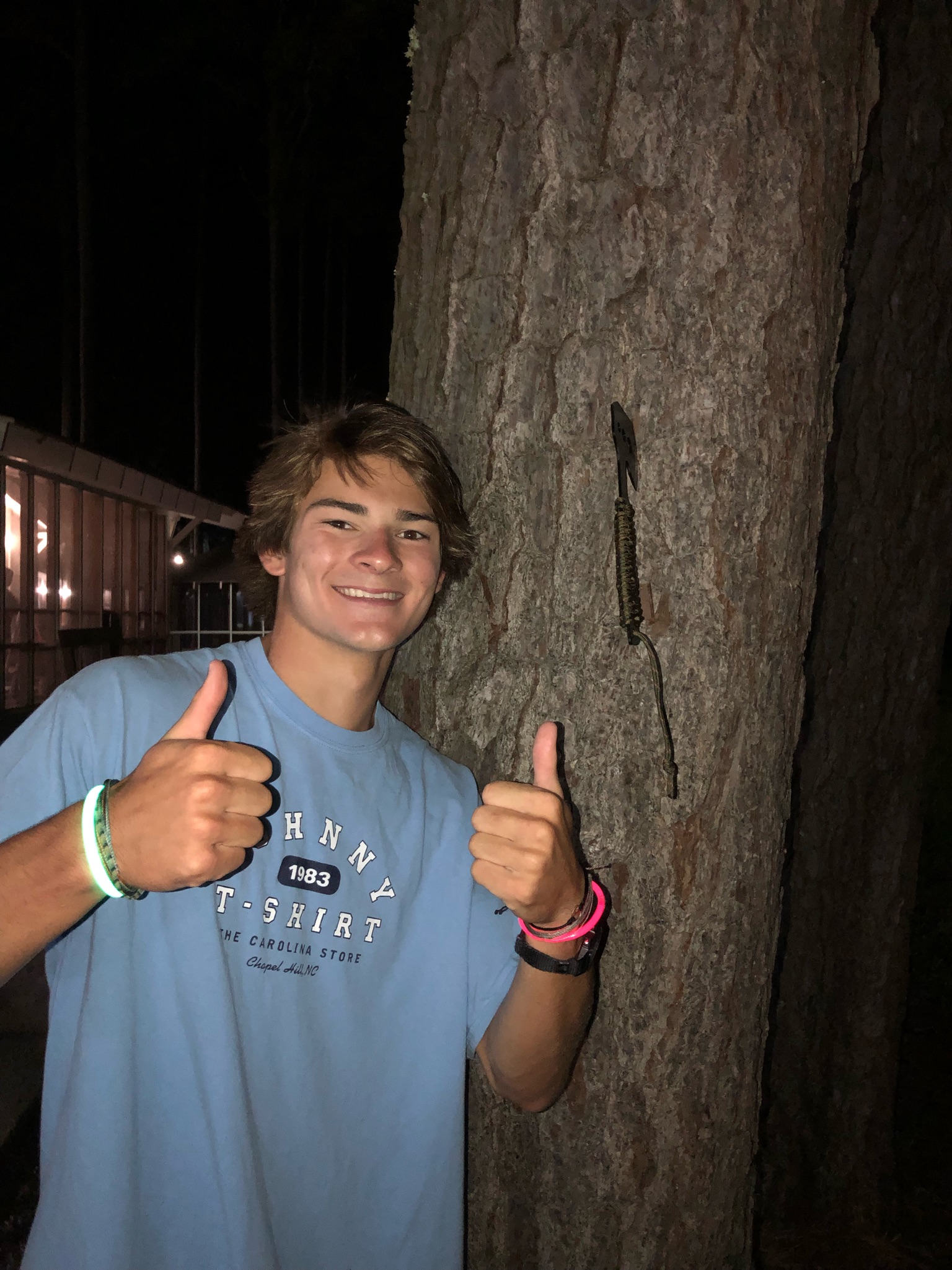 Hi! My name is Chase and I am a staff writer for The Mycenaean. Two fun facts about me are that I enjoy playing guitar with my dad and friends, and I also am a two-time spikeball tournament champion.