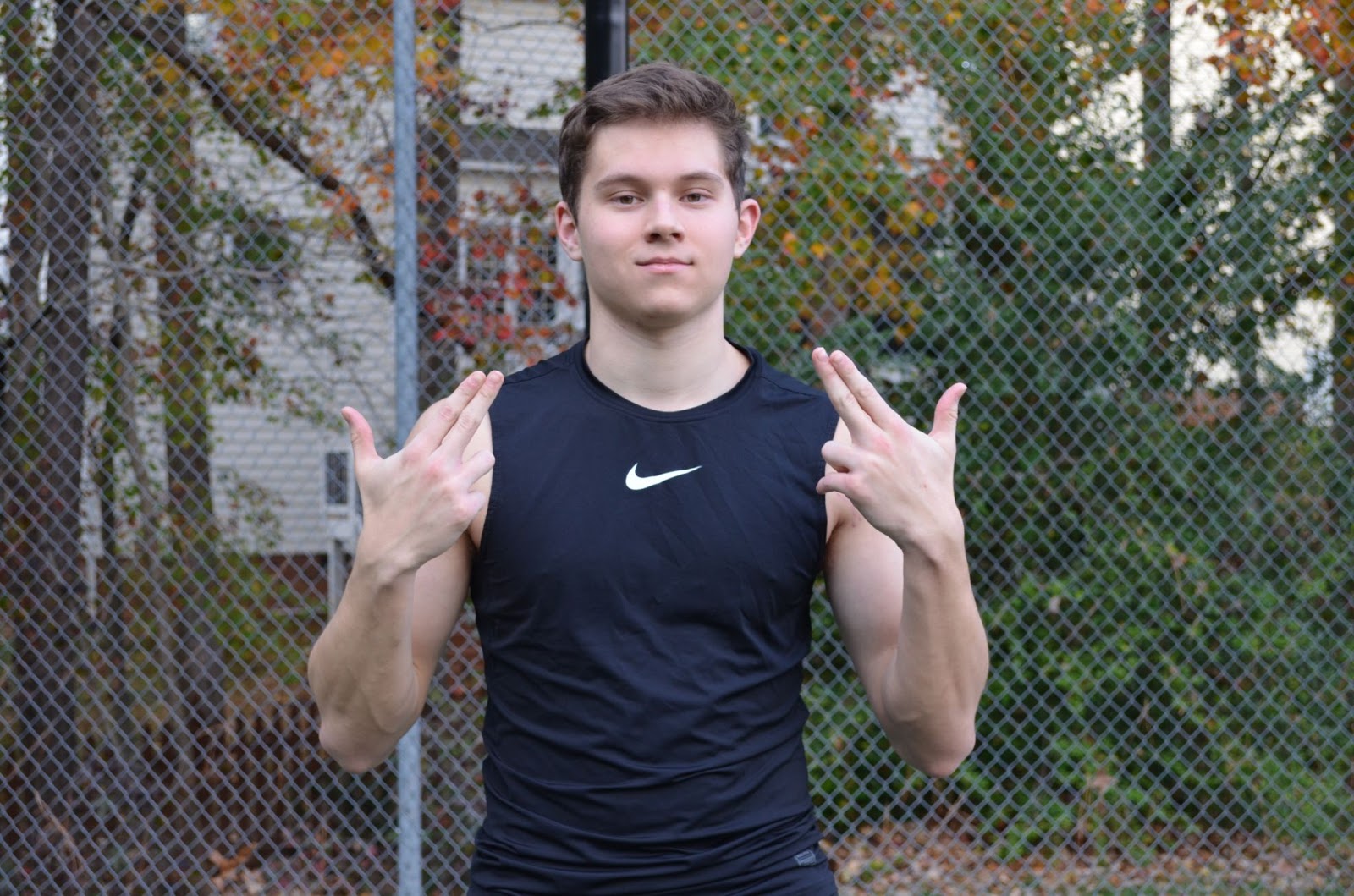 Matt Wiener is a hard working college student with a bright future. Wiener has embraced his passions throughout his high school and college years and is going full steam ahead.
High school students all move on from high school in different ways. Some take their high school experience and apply it to college, while others apply it to a job right after high school. Some graduates may not feel that their high school experience was useful for their future, and some feel that it was vital for their future.
Wiener is a 2020 Leesville graduate who values his high school experience. He appreciates the social and educational development he gained from being a student here.
"High school really isn't easy for anybody," Wiener said over text. "I learned to rise above public shame, and internally some mental battles to held me back from being myself."  He also recognizes "Football and making friends" during high school as things that he will always be grateful for. 
Wiener also appreciates the three years he spent as a staff writer for this newspaper, The Mycenaean, during his time here at Leesville. "Newspaper became a big part of my identity in high school" said Wiener. 
During his time as a reporter for The Mycenaean, Wiener focused on sports. He not only reported on the NFL and NCAA, but he also took a huge initiative to report on Leesville sports teams.
Wiener wrote numerous articles about sports matches that took place at Leesville. He also attended sporting events, interviewed players, took videos, live-tweeted during games, and more. He describes these experiences as ones he will "always remember and be able to hold onto."
Not only did these experiences create great memories, but Wiener also appreciates their educational value. Wiener is now taking college classes — "I've definitely used a lot of skills I learned in high school English classes and newspaper in my daily classes," said Wiener. 
Unfortunately, being a graduate in 2020, Wiener was not able to end his high school career in the way he wished. He was not able to have a normal graduation, senior assembly, prom, and more. He describes his graduation experience — a drive through to receive his diploma — as something that had no positive affect on him personally.
After an unfulfilling end to high school, Wiener tried to enjoy the last summer he had before moving off to college. 
"I just started doing other things like working for my dad and creating new content for YouTube" Wiener says. Wiener did not let his love for sports to dissipate during quarantine. "Team Swish" emerged among his friends, which created content from 1 v 1 tournaments to rivalries and mixtapes on YouTube.
Moving on to college, Wiener committed to Coastal Carolina University. He is majoring in communications with a concentration in Sports Communications, in addition to a minor in interactive journalism. 
"The first two months were a large struggle as I was trying to adapt to this weird new lifestyle while not being able to do a whole lot," Wiener said as he describes what attending college has been like during a pandemic. Although college is a different experience for this year's freshman, Matt looks forward to "intramural sports, broadcasting opportunities, and meeting new people" when things start to go back to normal.
Luckily, there was still opportunity for Wiener to pursue his passions when he moved onto campus in South Carolina. 
"I had no idea I was going to start doing a sports talk radio show within 2 weeks of arrival, but all of a sudden it happened and boom, I have two shows a week," Matt says as he describes how he became a co host of "Sports Uncaged" — a student run radio show at Coastal Carolina.
"Having the radio show is a blessed opportunity for me to talk sports (what I want to talk about) and be passionate on my own platform," said Wiener.
Wiener's love for sports and experience in reporting on sports has made him a great fit for his role on Sports Uncaged; it is no doubt that his high school experiences have proved useful for him. 
Being a freshman in college during a pandemic is an interesting experience to say the least, and it is likely what most college students have been accustomed to. Next year will certainly be different, and sophomores might have to learn how to be a college student all over again.
Wiener describes the past year as the "weirdest freshman year ever" and recognizes that things will "be so much different next fall and [he is] ready to embrace that."
Looking to the future, Wiener is optimistic: "The future is me, and it's pretty bright I'd have to say."
Hi! My name is Mary. I'm the engagement editor for The Mycenaean. I am a member of the Leesville Symphonic Band and I have 3 dogs!