College applications are done, acceptance letters are sent, and now it's up to these high school seniors to decide which college best fits them. Seniors have until May 1st to make their final decision, but four Leesville seniors who were interviewed last semester have already found their "home" for the next four years.
Emma Whitehead
Emma Whitehead, a senior at Leesville, is attending the University of Alabama in the fall. She plans to major in kinesiology. "I chose [Alabama] to get the full college experience," said Whitehead via text. "Since Alabama is so big I feel like I'll be able to find my group of people I'll best fit with."
Whitehead applied to multiple schools last semester. When it comes to applying for colleges, many people believe the process can be stressful for seniors. However, Whitehead was on top of her applications, making it a lot less stressful. "The college process was really easy for me because I finished almost all my essays a few days after the prompts were released so I didn't have to worry about it long term," said Whitehead via text.
Now that her application process is over, she wants to make sure that the rising seniors don't take their high school years for granted. "[Rising seniors], make the most out of your senior year and don't stress too much," wrote Whitehead.
Keeghan Kraus
Keeghan Kraus, a senior at Leesville, is attending the University of Tennessee. Kraus got accepted into four other schools: UNC Charlotte, South Carolina, Ole Miss, and Michigan State. He chose Tennessee because he admired the campus and the university had a solid program for his majo r– finance. He also enjoys how Tennessee is a part of the Southeastern Conference (SEC). "They also are an SEC school so that comes with a great atmosphere around sports," he said via text.
Similar to Whitehead, Kraus's application process was not too stressful. "It was very easy for me. I filled out the common application, applied to five schools, and got into all five," he wrote.
For rising seniors, it can be nerve wracking thinking about getting accepted into your dream school or any school you apply to. Since Kraus has finished that process, he wants to share what he learned throughout. "Don't stress too much about getting into colleges," wrote Kraus. "Unless you're applying to really prestigious schools, you're probably gonna get into your top choices." Kraus hopes his advice will create less stress for the class 2022 during their college application process.
Mackenzie Shlegel
Mackenzie Shlegel is attending Auburn University in the fall. She plans to major in communications with a focus in Public Relations. "I absolutely love the campus and atmosphere at Auburn," said Shlegel via text. "I feel like I will have so many opportunities there and plan on playing club volleyball, student council, and rushing!" 
As Shlegel looks back on her four years, she wants the rising seniors to stay out of drama and make the most out of their senior year. "It will all be over before you know it so enjoy being with your class while you can," she wrote. 
Unlike Kraus and Whitehead, Shlegel found the application process more difficult. She did not get a head start on her applications which caused her to have multiple breakdowns during the process, so she encourages rising seniors to start early. In the end, Shlegel is grateful because she was accepted into her top schools and she found the college that best fits her. 
"It is so relieving once it's over. Stay positive and don't let yourself feel overwhelmed," she said. 
Quinn Tobin–NC State University
Quinn Tobin decided to attend NC State with a major in management. "I chose [NC State] because I know the area well and in the future when I want to travel I feel that NC State will be well known and has a great study abroad program," said Tobin via text.
Like most seniors, Tobin applied early. "The college application process wasn't too stressful to me because I applied early and my family was well supportive of me throughout," wrote Tobin. 
Tobin emphasized the importance of applying early because she realized it helped her in the long run. She hopes that her advice will encourage current juniors to apply early. "Start finding scholarships and schools you want to apply for now," she stated. "It'll save you so much time and stress and will be awesome to get it over with." 
Getting accepted into college is a huge accomplishment for all students. For all of the rising seniors, they will be starting the application process soon. From the wise words of these four seniors, all current juniors need to enjoy their senior year and create a head start when applying to colleges. Following this advice will create less hardships during the college application season.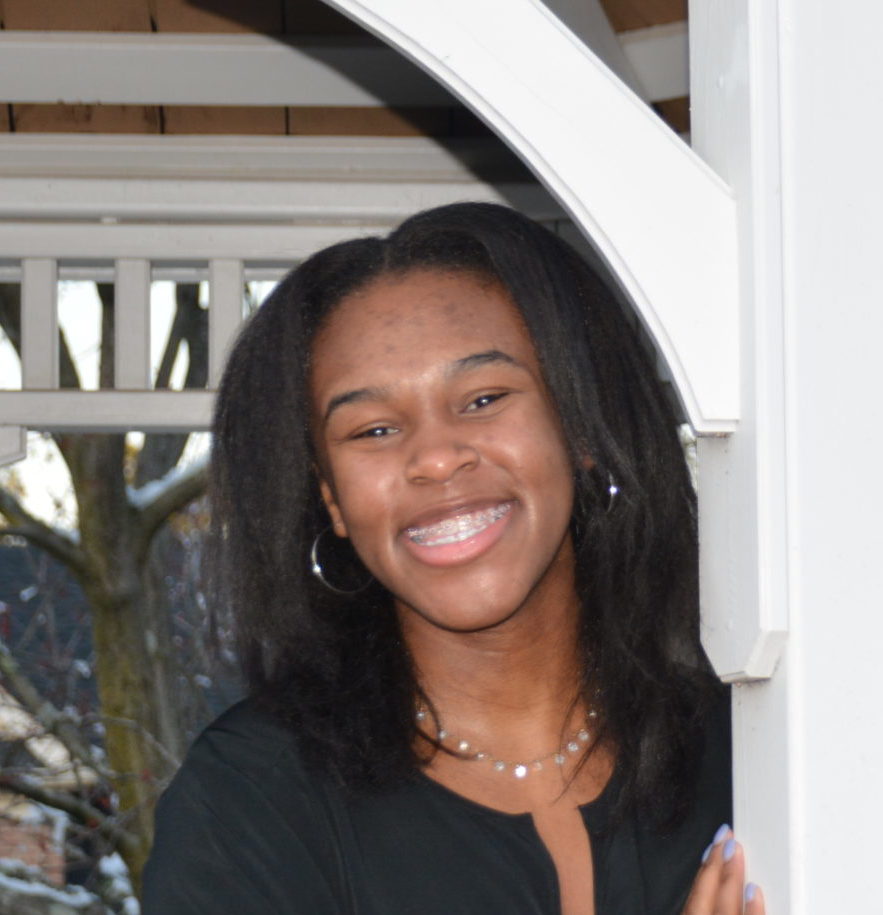 Hi! My name is Kyla, and I am a senior editor for The Mycenaean. I am the secretary for Senior Class Council and also the editor-in-chief for Leesville's literary magazine