Country Music has developed ideals based upon what kind of music and artists are "acceptable." 
The generalization regarding "what is and what is not country music" did not just occur when country music formed in the early 1900s, but developed through events that occurred in the history of the country music world.
In the southeastern region of the United States during the 1920s, groups or musicians whose roots grew from the acoustic guitar, fiddle, banjo, and church music formed the genre of country music. Jimmie Rodgers helped produce country music and contributed to the creation of the live country-music variety station on the radio.
Country music began to grow in popularity in the south where it started and then expanded its popularity throughout the country as the radio station "Grand Ole Opry" became prominent. 
Both Gene Autry and Roy Rogers were popular country music artists in the 1940s and identified as cowboys. Their songs proved to be popular and led the Nashville executives to try and portray country music with more of a cowboy image than a hillbilly image. The development was easily accepted because the genre was so new and open to change.
Standards made up by conservative country music listeners began to develop in 1943 when the Republican Studios declared Roy Rogers the "King of the Cowboys," and then produced a film by the same name. Republican Studios interest in the popular "cowboy" style of country music began the divide between conservative and liberal country listeners.
Nashville, Tennessee, which was already known as "headquarter" for music production before country music's birth, loved country music and made it the center of country music in the 1950s. 
In the mid-1900s, there was not a huge amount of controversy that sparked anger in the country music world; country music was just linked with the Republican party because of the stereotypes built around its southern roots and the people who enjoy the "southern lifestyle" that was referred to in so many songs. 
In fact, in the 1950s, when Elvis Presley was popular, country music accepted rock and roll into the genre. Presley produced a country-rock and roll song called "Blue Moon of Kentucky," and it was widely praised.
At this point in country music history, most any song and songwriter who classified themselves under country music was accepted, so much so, that a black man became one of country music's top hit artists in the 1960s. 
Charley Pride, a black man born in Mississippi and raised in Texas, fell in love with the sound of country music while he grew up listening to the "Grand Ole Opry" radio station. His pure vocal talent made him sore up to the #1 Male Vocalist of the Year award in both 1971 and 1972 from the Country Music Association.
According to The New Yorker, when Pride was on stage performing, he would address the commonly asked questions asked by his fans. Pride clearly understood that when one heard his music, they would not think of him, so he would break the ice associated with his color and sound by addressing questions like ("Why don't you sound like you're supposed to?").
By 1970, country music was still holding onto the idea of being open to new things since it had still been a fairly new genre. Although, Loretta Lynn managed to stir the pot in 1972 with the release of her song "Rated X" which was about stigmas women faced when getting a divorce in the 70s.
When her song first came out, Lynn received letters saying that her song was dirty and offensive towards the men involved in divorces. The lyrics, "Well nobody knows where you're goin' / But they sure know where you've been / All they're thinkin' of is your experience of love / Their minds eat up with sin," made the large group of religious country listeners upset because of the disregard toward men that was portrayed in Lynn's song. Her song was banned from some country radio stations as soon as her song caused anger.
Ultimately, country music's roots lie within folk songs and popular Appalachian fiddles and have developed different variations. By the '70s, country music had developed three new variations which include the Bakersfield sound, the Nashville sound, and the Austin sound. Artists like Buck Owen, Kenny Rogers, and Willie Nelson pioneered the variations.
Country music fanatics would try to ban any song that obtained democratic beliefs, anti-religious matters, or LGBTQ content. 
Some examples of songs that were heavily hated include "Follow Your Arrow" by Kacey Musgraves from 2013 and "Girl Crush" by Little Big Town from 2015. Both of the songs talked about girls kissing girls, so it was quickly shot down by the press.
Meanwhile, the song "Red Ragtop" by Tim McGraw, released in 2002, and the song "The Pill" by Loretta Lynn released in 1975 arose a lot of controversies because of the two songs included abortion and contraceptives in their lyrics.
In the '90s, country music was practically split between the three variations of country music established in the '70s and pop-country. Country music fanatics did not like the pop-country variation and to this day, people still get angered when pop-country appears on radio stations. 
Now in 2021, while "cancel culture" is booming, to no one's surprise, country music creates controversy as each new song is released.
Stigmas around black country music artists still stand today as well. Lil Nas X, a black music artist, had people refusing to allow his song "Old Towne Road" released in 2019 to play on country stations. And according to Billboard, only 2.7% of country airplay in the past two decades has included songs written by BIPOC.
Considering that a Gallup survey found that nearly 60% of country music listeners identify as serious republicans and only 11% of country music listeners identify as democrats, country songs with inclusions of liberal viewpoints tend to cause controversy.
Country music became popular simply because the United States loved its unique style, but as time went on, people began to link country music with a certain standard and if country artists try to stray away from that standard, country radio stations won't play it because of the hate that it receives.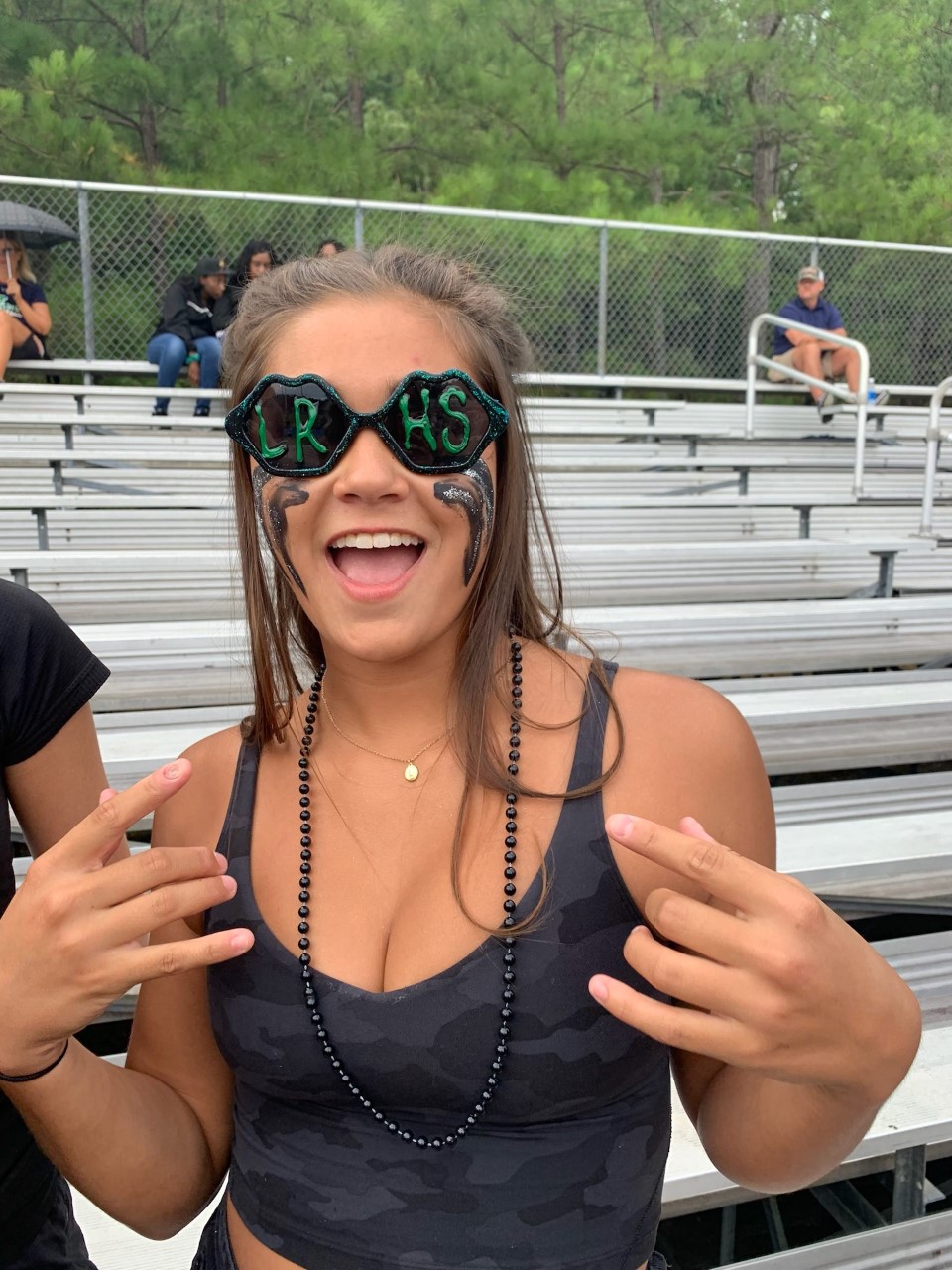 Hi! I'm Alexis Mast, but I answer to Lex as well. I'm a year round and high school swimmer whose been in Newspaper class since sophomore year. I write about anything, everything, and trending Leesville news.