Mrs. Anderson teaches her third-period Honors English I class, with some virtual and some on-campus students. In her final year of teaching, she describes how she became a teacher and what she does in the classroom. (Photo courtesy of Savannah Sinor)
It is time to say goodbye to one of the best English teachers Leesville has ever had, Mrs. Anderson. After 34 years of teaching, 27 at Leesville, she retires at the end of the semester. This is her story.
"For my undergrad, I went to Indiana University of Pennsylvania," said Mrs. Anderson.
Originally, she was hoping to go to law school, but that did not work out exactly as planned. "I didn't get into the law school I wanted to get into, so I had a BA in English. And what do you do with that? So I thought, all right, well, I'll get a teaching degree," said Mrs. Anderson.
And that is what she did. She went to NC State, got her master's, and started teaching.
First Mrs. Anderson "was in [Manassas], Virginia, where I taught drama for seven years." After that, she moved down to Raleigh and began teaching English instead. She taught all different levels of English classes and electives. However, she mainly deals with English III (AP, honors, and academic), English I (honors and academic), and Trends and Movements in Young Adult Literature.
After years of teaching, Mrs. Anderson developed a style; she always tried to be "the guide on the side," someone who "didn't lecture a lot" and instead will work "with the students, either one-on-one or in small groups.
Mrs. Anderson likes to start out each week by sharing the weekly agenda. This routine is also a part of her teaching style, and students appreciate it because it lets them plan ahead. (Photo courtesy of Savannah Sinor).
Her past and present students really appreciated this method of teaching, because it allowed them to spend more time asking questions and getting help.
"I like her teaching style. She can be very direct when answering questions, and I find that helpful because it will tell us precisely what we need to know/fix on projects," wrote Elijah Gray, junior, via email.
Gray took Mrs. Anderson's AP Language and Composition class in the fall. So despite having to approach teaching differently because of online learning, Mrs. Anderson could still maintain her usual style of teaching.
Mrs. Anderson likes to teach one-on-one or in small groups because she believes that this method is the best way to help students grow.
"My goal is that when they leave, they feel they have learned to be a better reader, a better writer," said Mrs. Anderson.
Because of her dedication to helping students, many of them have achieved this goal.
"I'm glad I took both of her classes (English I and AP Language and Composition) because they challenged me to write better essays. I never used to think about stylistic choices in my writing, but now I know a paper needs to have a vivid and persuasive tone," emailed Angela Kasyoka, junior.
"I got so much better at writing papers and critical thinking because of her class," said Gray.
To help facilitate that growth, Mrs. Anderson was always there to assist anyone who needed it.
"I thought Mrs. Anderson was really good at helping us prepare for assignments, and she left great feedback on our papers, so we could improve," said Kasyoka.
Perhaps, one of the biggest reasons why students do succeed in her classes is because she truly loves what she does, and it shows.
"If you are excited about what you're reading and writing, then you can get your students at least to be interested in it," said Mrs. Anderson.
Mrs. Anderson decorates her classroom with posters about different books, authors, and events. These decorations help students get in the right mindset and show off how much she cares about literature. (Photo courtesy of Savannah Sinor).
Mrs. Anderson is more than just a brilliant teacher: She has been and is part of the Leesville community.
"I've been a class sponsor… worked on Winter Fest, I directed a play once… I was department chair for 10 years. I led the professional development committee… I led my PLT… I was the president of the bands club. So, you know, as a mom and as a teacher, I've been really involved," said Mrs. Anderson.
Mrs. Anderson has made a large impact on the student and school itself over the years, and we will all be sad to see her go.
Once she retires in a few months, Mrs. Anderson hopes to "work more on [her] plays and see if [she] can get something [she's] written produced." She has "been involved in theater productions pretty consistently for about the last 30 years," and looks forward to spending more time working in theater.  
Everyone at Leesville wishes Mrs. Anderson well and is happy that she will get to spend more time doing the thing she loves.
"I'm glad she's getting some time to herself. She deserves it after all the years she has educated and inspired students at our school," said Kasyoka.
Mrs. Yvonne Anderson, English Teacher at Leesville Road High School.
Although drama is her passion, and she is eager to do more of it, there are some things she will miss. "I think I'll miss the people and the students the most, but not the grading," said Mrs. Anderson.
And we will miss her. In the words of Elijah Gray, "Leesville will lose a great teacher. She has taught many successful people over the years. No teacher can ever replace Mrs. Anderson."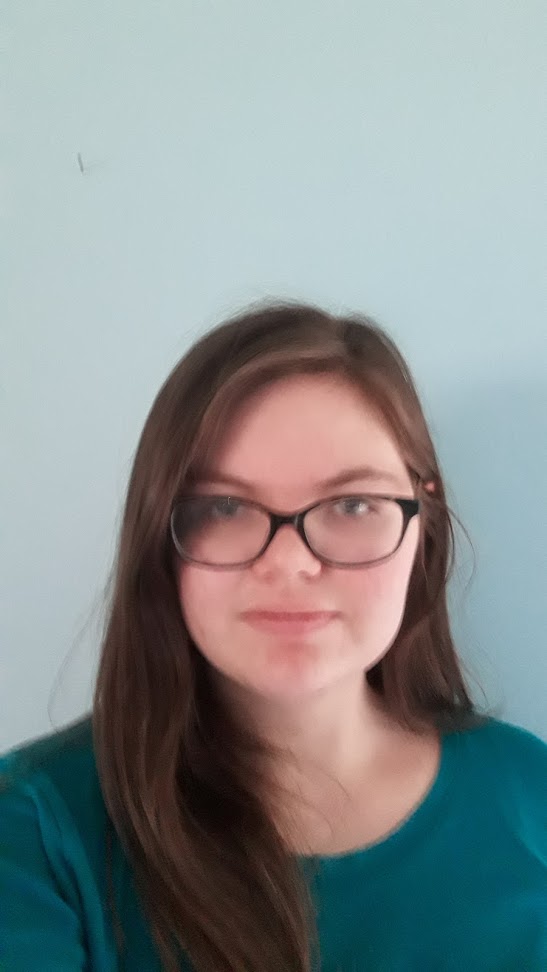 Hi! My name is Savannah and I am a staff writer for The Mycenaean. I have been in Girl Scouts for 12 years and I am currently interning with Buffett and Beyond.