Allison June Mabe is one of the highlights of the Leesville community, always putting others first with her outgoing personality and spirit. She can be found doing several community service projects and her school spirit is contagious. (photo used by permission of Allison June Mabe)
Allison June Mabe helps around the Leesville community often, making a difference by encouraging her peers and volunteering to help out the school. Mabe is involved in LEO club and Food Bank Club here at Leesville. LEO Club is majorly involved in projects that occur around the community such as cleanups and donation drives. Food Bank Club centers around the North Carolina Central Food Bank and helps get food to those in need. Mabe's dedication to both of these organizations shows her commitment to volunteering and putting others first. 
"Me along with my lacrosse team help every year to clean up trash around the stadium and garden flowers around the property," said Mabe over text. Her efforts have kept up the school's beauty and maintenance. She also stays after school with some of her peer students to empty trash bins to help out the janitors at Leesville. 
Not only does Mabe help improve the school itself but also the surrounding community. Mabe volunteered at Leesville's first ever annual turkey trot this past year, helping to make it a successful and enjoyable event. Mabe's actions are far from unnoticed, as her service to others is prevalent in her everyday activities. 
Mabe has played on the varsity lacrosse team all four years of high schoo. Mabe's motivation and support is contagious, spreading to her teammates and those watching her from off the field. Mabe's teammates on the lacrosse team look up to her for encouragement, and she always delivers, demonstrating good sportsmanship and a positive attitude. Always ready to play, Mabe steps out on the field ready for anything. 
"My favorite memory of Leesville are the pep rallies, basketball games and sitting in the pit freshman year always running to get a seat with all my friends," wrote Mabe. 
Mabe's enjoyment of life in general is infectious, and her school spirit is obvious. She makes sure everyone feels included and important, and she always takes others into consideration. 
"Some advice I would give to new students is to prioritize and be yourself!! It's not worth it to take a whole bunch of ap classes to keep your grades up (just take the ones you will enjoy) and you want to make sure you stay active and involved with clubs. Making friends is always the best part of high school so if you can be yourself, prioritize homework, social events and sports you'll be all set," wrote Mabe. 
Her spirit and encouragement continues to inspire her peers and her advice will be sure to stick with new students to come.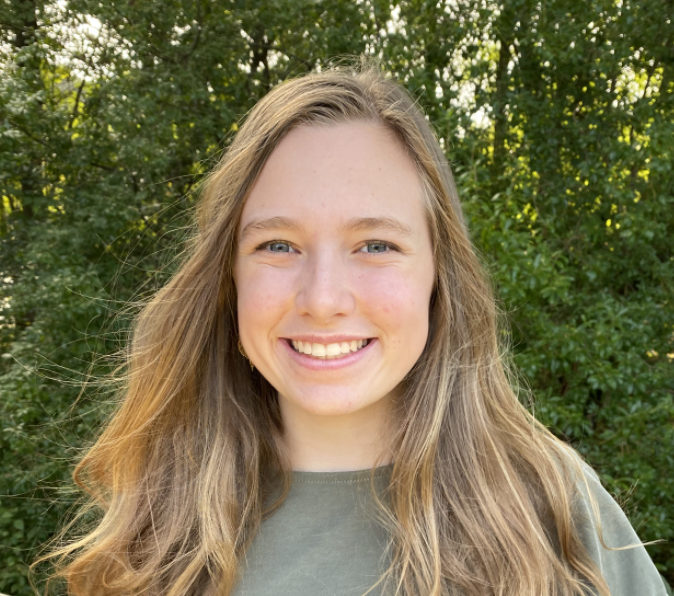 Hi! My name is Abigail and I am a senior editor for The Mycenaean. I am also a member of Leesville's cross country team and track team, as well as the president of National Technical Honor Society.