Jaclyn Fitzmaurice and her dog pose for a selfie with smiles. In her first year at Leesville Road High School, Fitzmaurice gives the story of her life from childhood to her teaching career now. (Photo courtesy of Jaclyn Fitzmaurice)
Jaclyn Fitzmaurice (Fitz) is a former Tennessee University graduate and current teacher for Leesville Road High School. Teaching math in the midst of a global pandemic, Fitz is under the pressure of a different learning environment during her first year teaching at Leesville. 
As a child, Fitz lived with her family in northern New Jersey for most of her life. Coming from a large extended family, Fitz is close with many of her family members. Although her family was large, her town was not so big. 
She lived in a 'smaller' town and attended small schools throughout her childhood. With all the local businesses and a tight knit community in the area, it made the world seem small at the time.
Fitz entered high school at Northern Valley Regional High School at Old Tappan, New Jersey. Throughout high school, she began to want a change in scenery and community, seeking to go somewhere further away from her rural town in New Jersey. Her search for change grew over time and upon graduation she decided to move forward with her education and her future career in teaching far from New Jersey. 
"I wanted to get away from New Jersey, away from my family, and overall just create my own path in life so I decided to go pretty far away," said Fitz. She fell in love with Tennessee's campus and the enthusiasm for sports, culture and academics. "The campus was just awesome, and the people and culture that surrounded the school made me even more interested in going there", said Fitz.
She attended the University of Tennessee for five years in pursuing a bachelor's degree in math and later a master's degree in education. "I've wanted to be a teacher for as long as I can remember; the prospect of helping children find who they are and help them pursue what they wanted to be was something I knew I wanted to be a part of", said Fitz. 
She aspired to be a teacher who uplifts students and makes lessons appealing and interesting for her students.
Concluding her college years, Fitz debated what to do with her career after college graduation. In response to her confusion, she decided to move back to her hometown of New Jersey to reset and reunite with her family.
In the five years spent with her family after college, Fitz took on a teaching position at an extremely small high school in New Jersey. Although, working in a small school and community has its benefits. Fitz is ready for a new experience with new people and a new environment.
"I did enjoy working at a small high school, but I would say around my third year out of the five, I began searching for new teaching opportunities elsewhere. I was looking for a change and I knew I needed to pave my own path just as I did before, and I really did not want to be stuck in New Jersey forever", said Fitz.
In search for different teaching opportunities, Fitz branched out and looked for larger schools. Fortunately, she has numerous friends and colleagues who live in North Carolina in her search for a new school to teach at. She reached out to her NC ties and discovered Wake County and its education system. Conducting research into Wake County High Schools, Fitz settled with Leesville Road High School and is excited as ever to begin teaching there. 
Although a major problem stands in the way of Fitz and other teachers across the country: the Covid-19 pandemic.
Joining the staff in the summer of 2020, the world is under lockdown and quarantine protocols are everywhere. The start of the virtual academy classroom brought forth many challenges for Fitz and her teaching style. As a math teacher, many lessons are taught through hands-on learning and in-the-classroom teaching skills. With classes now virtual, this is a heavy obstacle for any math teacher to overcome.
"It's definitely been weird and difficult, especially being a math teacher just because it's so hard to understand what students are thinking or doing through a computer screen", said Fitz. "I can't pinpoint the mistakes or help students learn as well through a virtual environment compared to the classroom setting. The toughest part is not being there in person to help students with math, because it's such a hands-on concept to learn."
Although teaching in a different way is difficult for math teachers, Fitz is doing an excellent job with maintaining the workload while being new to the school. Her lessons are well taught and modified for students to understand at home and in the classroom. Being new to Leesville can be hard, and even harder with a global pandemic pushing away the aspects of school. 
However Jaclyn Fitzmaurice enjoys the school's community, staff, students, and her work as a teacher at LRHS.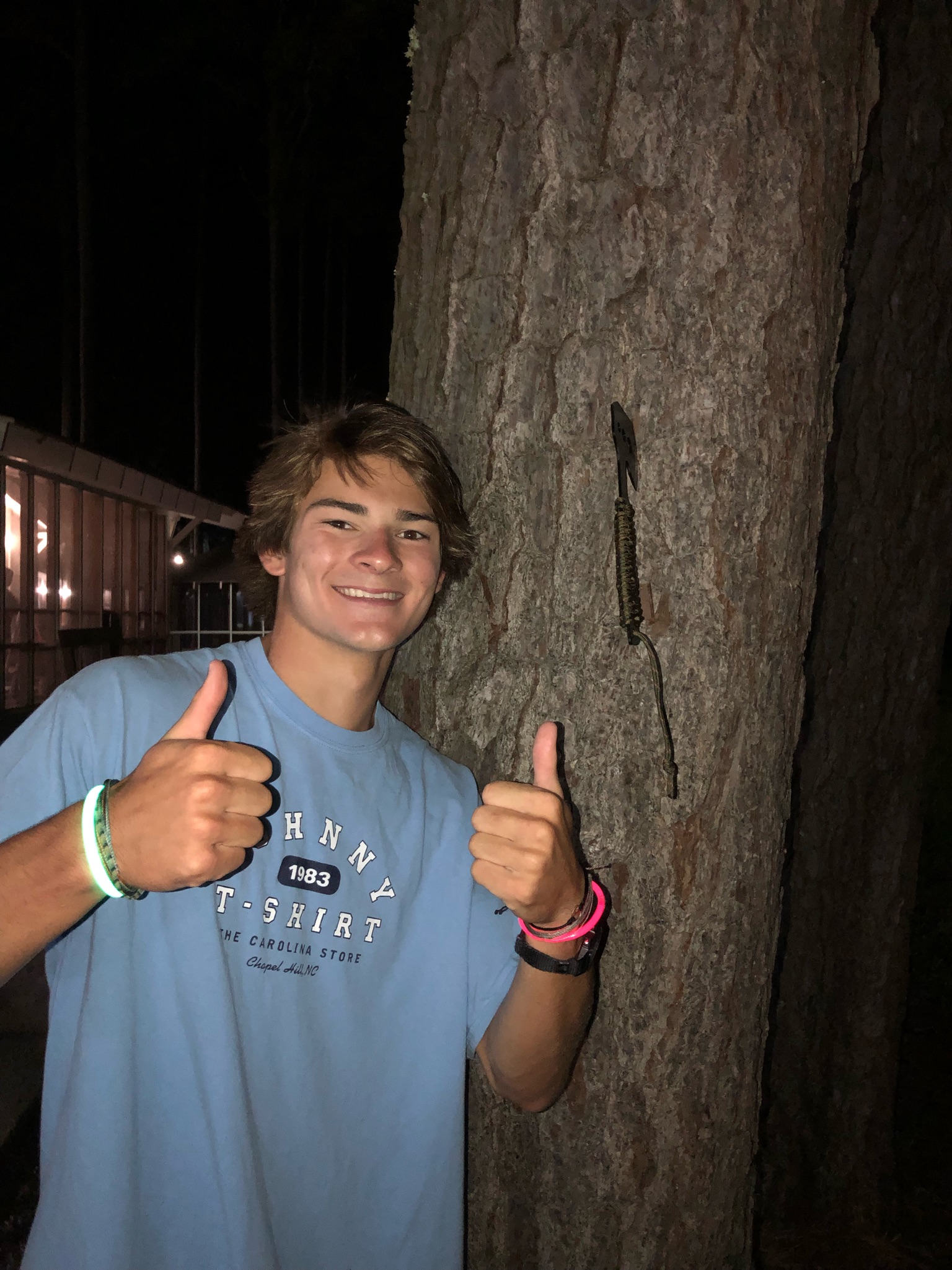 Hi! My name is Chase and I am a staff writer for The Mycenaean. Two fun facts about me are that I enjoy playing guitar with my dad and friends, and I also am a two-time spikeball tournament champion.