With a 78% on Rotten Tomatoes, Always and Forever is a smash success on Netflix. Currently, it sits at number 7 in the world today. (Screenshot Courtesy of Ellie Thompson)
"[T]he final chapter in your favorite love story has landed." To All the Boys: Always and Forever released on Netflix on February 12, 2021.
The third and final movie to the To All the Boys series, Always and Forever, blends humor and romance to create a heartwarming film, drawing thousands of people to watch it in a single weekend. Netflix's strategic release of the movie during Valentine's weekend did not go unnoticed. With mostly female viewers, many girls tweeted in response to the movie's account, saying they weren't truly alone on Valentine's Day anymore.
All the storyline of all three movies comes from Jenny Han's trilogy series. Unlike some books turned movies, they are relatively accurate, barring a few details and scenes. 
If you haven't seen the first two movies, watch those before reading the rest of this review, as it may contain spoilers. Here's a quick review of what has happened in the series so far.
Recap:
In To All the Boys I've Loved Before, Lara Jean Covey, played by Lana Condor, has written five love letters in her life, never intending for anyone else to read them. Her younger sister, Kitty (Anna Cathcart), sends them out, to Lara Jean's complete dismay. Two of these letters come into play: one sent to her older sister, Margo's (Janel Parrish) ex-boyfriend, Josh, the other to Peter Kavinsky (Noah Centineo). Lara Jean enters a fake relationship with Peter to cover up her letter to Josh. In the end, she and Peter fall in love.
To All the Boys: P.S. I Still Love You picks up where the first left off. Lara Jean and Peter are in a real relationship, but a third love letter comes into play. John Ambrose (Jordan Fisher), a crush from middle school, received the letter, and he enters Lara Jean's life again, complicating her relationship with Peter. Centered around a love triangle between the three, LJ chooses Peter in the end. This movie sparked a fiery internet debate over who LJ should have chosen, dividing fans over Team John or Team Peter.
Always and Forever
Without spoiling the film, here's what happens in the third and final installment of the series.
It's senior year. Lara Jean and Peter are content in their relationship, but a significant hurdle is right around the corner: college. Peter committed to Stanford University, and Lara Jean plans on following him. But when she receives a rejection letter, their perfect relationship plan shatters. The backup school for LJ is Berkley, only an hour away from Stanford until a whirlwind trip to New York City and NYU captures her attention. 
Side plotlines include LJ's dad (John Corbett) remarrying Trina Rothschild (Sarayu Rao), a trip to Korea, a complicated relationship between Chris (Madeleine Arthur) and Trevor (Ross Butler), and Kitty's new Korean boyfriend.
While the movie features a relatable plot — a couple encroached by college looming in the future — it is a bit cliche. High School Musical 3 did it, as well as The Kissing Booth 2 and others. It's no fairytale, but it rings true with many high schoolers, so viewers can overlook the cliche.
While NBC claims "this trilogy's last chapter feels less like a finale and more like a cozy check in with friends," I would disagree. This relatability is one of its strongest features. The audience can empathize with the turmoil of emotions bombarding LJ and Peter. Middle and high school students look forward to puppy love, and adults can reminisce about the fear and fascination they felt about the future.
Additionally, the film features a few notable supporting characters. Chris, LJ's best friend, and Kitty offer the humor needed for a rom-com, and Dr. Covey, is a lovable supportive father, offering bits of wisdom and advice.
It's important to note that in comparison to its prequels, Always and Forever doesn't live up. As with many sequels, the excitement and intrigue created by the first movie often lead to a letdown. So, in regards to this sequel, it was not as good as the original — I think it was slightly better than the second, but the first wins out.
That said, Always and Forever offered an adorably perfect design and plot, even if unoriginal. From humorous one-liners to jaw-dropping scenery to not-so-subtle movie references, it was predictably sweet, an incredible rom-com.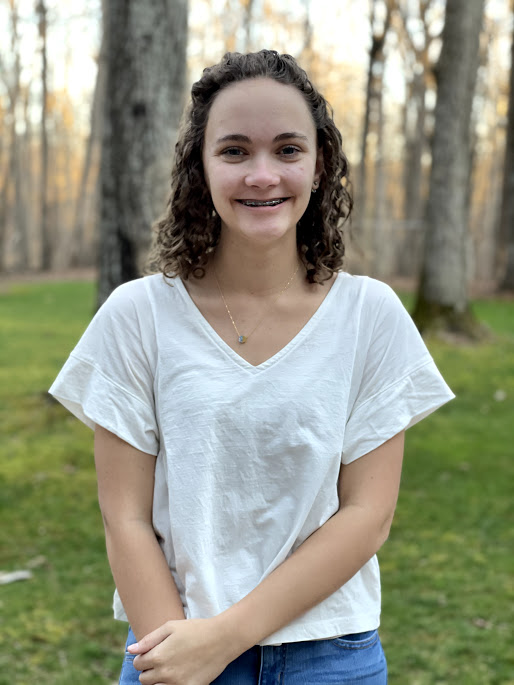 Hi! My name is Ellie and I am the editor in chief for The Mycenaean. I play soccer at NCFC and go to The Summit Church!