Makenzie Schlegel has made a large impact on the Leesville community. Through her service and support for the school and surrounding area, she has made a difference in making the Leesville community a better place (photo used by permission of Makenzie Schlegel).
Makenzie Schlegel has been very involved in the Leesville community her past four years of high school. She can always be found doing a community service cleanup or organizing a food drive, motivated to give her best back to the community. 
Schlegel is Vice President of the senior Student Council. She dedicates a lot of time to make this year special for the students at Leesville, especially the seniors who had to miss out on typical senior activities. She is currently helping plan Homecoming week, working to hear back from the students at Leesville on what they want as their spirit days. 
Similarly, Schlegel is on the yearbook committee, and has been working tirelessly to get pictures of students at home and piece together a yearbook. Her dedication to the school and the students is shown through her commitment to bring as much normality as possible this year. Schlegel is also in Quill and Scroll, the Journalism National Honors Society at Leesville. There, she works to write about pressing events that show her involvement in the LRHS community. 
In addition, Schlegel is Vice President of the National English Honors Society and the Publicity Chair for My School Votes Leesville. National English Honors Society shows high academic standing and high records of service, and Schlegel is greatly involved in both of those aspects of high school. My School Votes Leesville is a new club as of 2020, aimed at educating and encouraging young voters. Schlegel's efforts for My School Votes show her dedication not only to the Leesville community, but to education and justice as a whole. 
"I've contributed to the Leesville community the most through the student council. We have organized multiple campus cleanups, and we did a school supplies drive along with a food drive," said Schlegel over text. Her motivation to spread needs to the Leesville community is inspiring and shows her hard work and commitment to her fellow students. 
Schlegel is on the Varsity Lacrosse team at LRHS. She has been playing lacrosse for the school since her junior year but has also played for the LRHS volleyball team her freshman and sophomore years. Schlegel stays active for the Pride and shows her school spirit through her encouragement toward her teammates and coaches. Her integrity and sportsmanship shine through her actions, and she always comes to practice prepared to support those around her. 
"My favorite memory at Leesville is probably throwing the baby powder at the beginning of every football game. It's just such a sweet tradition and I loved being with everyone," wrote Schlegel. 
She attended most every football game, constantly showing her support for the Pride, socializing with her peers and overall uplifting the student section in chants and cheers. "Some advice I would give to students is to reach out and make as many friends as possible. I've found my best friends in high school and I think it's so much more fun to surround yourself with people you love," wrote Schlegel. 
Schlegel serves as a great role model for her fellow students, surrounding herself with service, kindness, and determination.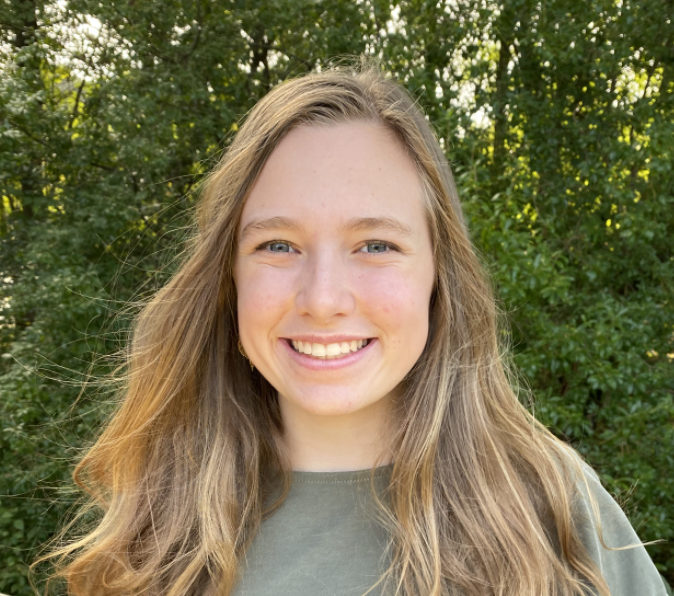 Hi! My name is Abigail and I am a senior editor for The Mycenaean. I am also a member of Leesville's cross country team and track team, as well as the president of National Technical Honor Society.