Caroline Howey, pictured left, has been a part of the LRHS volleyball team for 4 years and for 9 years total. Her determination and sportsmanship have driven her to multiple awards and recognitions. (photo used by permission of LRHSVolleyball Twitter)
Caroline Howey has played on the LRHS volleyball team for 4 years now. Overall, Howey has been playing the sport for 9 years through club and school teams. She plays at the NC Volleyball Academy for their travel national team outside of school. 
This travel team includes tournaments in South Carolina, Florida, Georgia, Pennsylvania, and Nevada. These teams are competitive and hard to place into, but Howey's skill and determination were not passed over by her club coaches. Howey always shows up with a positive attitude and impresses her coaches and teammates with her skill and encouragement. 
Howey has not only received multiple MVP awards but also several coaches choice awards. This proves how influential Howey is on her volleyball teams as a valuable player and encouraging teammate. 
"I would advise younger teammates to enjoy every minute of the game," said Howey over text. She has enjoyed the past four years on the Leesville team, even though this year was much different from years past. Howey still found a way to connect with her team and with the sport she loves in a positive way. 
Howey has worked hard these past four years to serve as a model for younger athletes on good sportsmanship and dedication. Her impact as a supportive team member will resonate with the younger teammates, and her qualities of sportsmanship will continue to affect the team for years to come.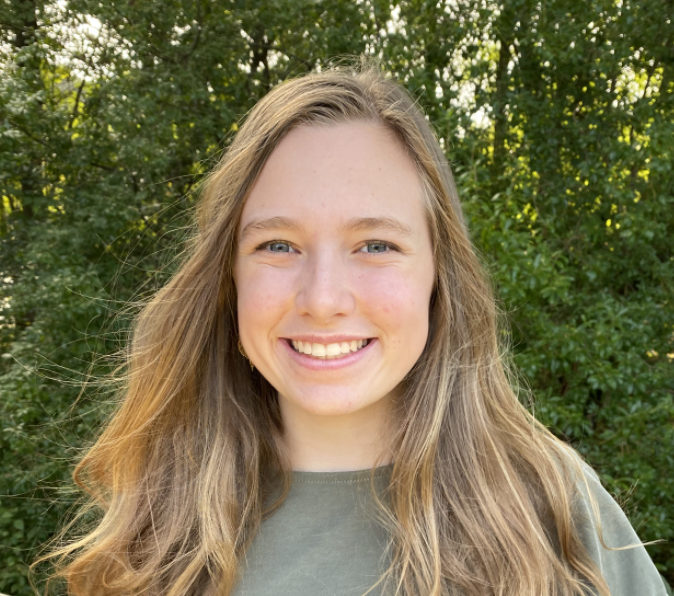 Hi! My name is Abigail and I am a senior editor for The Mycenaean. I am also a member of Leesville's cross country team and track team, as well as the president of National Technical Honor Society.