How can you not love going to the library? The quiet, relaxed atmosphere offers a respite from the busy outside world — this library does just that. (Photo Courtesy of Jen Thompson)
After remaining closed to the public for much of quarantine, the Leesville Community Library (LCL) is open for your browsing pleasure.
The LCL is a staple of the Leesville Community, located at 5105 Country Trail. Pre-COVID, if you walked in after school, you might stumble upon students working at the desktops, storytime, or kids and adults browsing the shelves. The public has not been able to enter the library for many months due to COVID-19
Even while closed inside, there were still options for people to get their reading fix — in November 2020, with Wake County's Books on the Go program, library cardholders could request up to 30 books for contactless pickup. The program allows you to pick up a brown paper bag with your name on it, containing all the books you requested, without having to come within six feet of anyone.
The Books on the Go program is still available to anyone who doesn't feel comfortable browsing inside the library.
If you chose to go inside the library to find your next great read, there are a few safety precautions in place:
• The library staff will take your temperature at the door
• Plexiglass shields surround the service desk
• There is no lounge seating and no desktop usage
• Books are "quarantined" before returned to the shelf
• There is a limited number of people allowed in the library
LCL is doing everything it can to remain open safely, ensuring the protection of all who walk through the doors while making sure no one goes without a good book.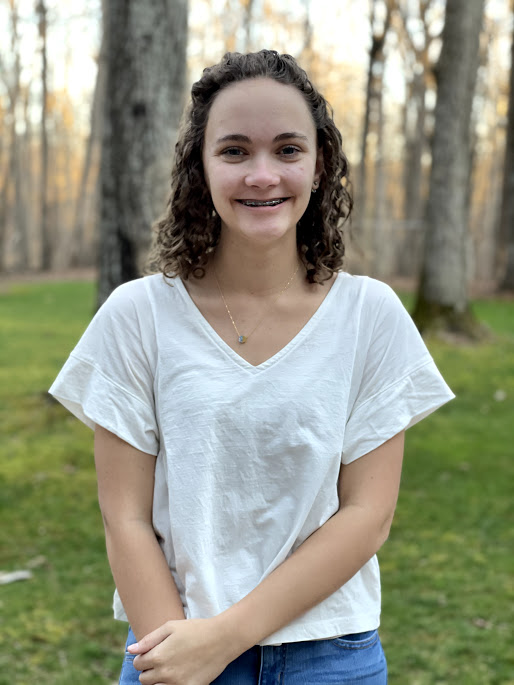 Hi! My name is Ellie and I am the editor in chief for The Mycenaean. I play soccer at NCFC and go to The Summit Church!