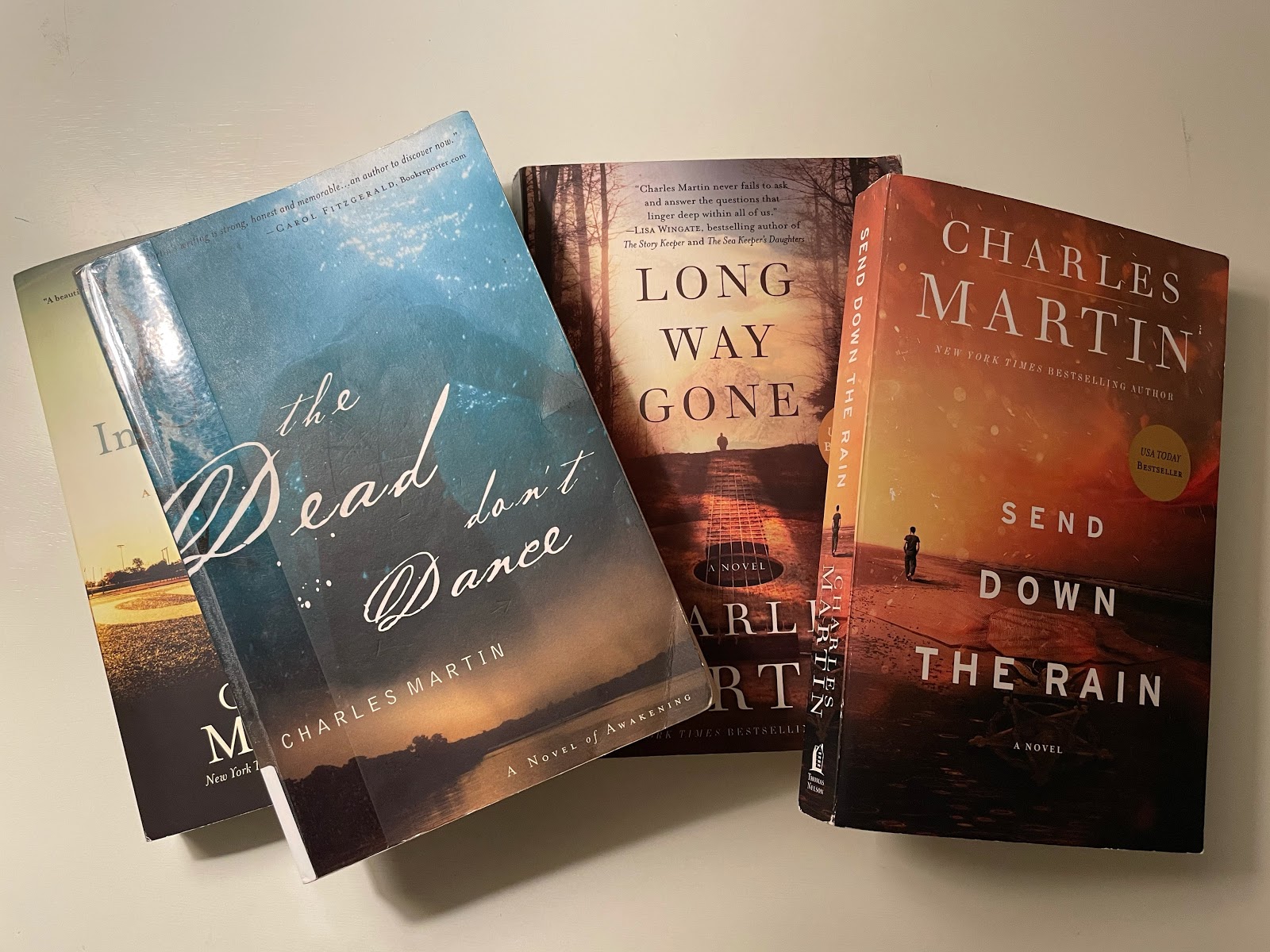 In each of his fourteen fiction books, Charles Martin delivers a unique setting and plot, beautiful imagery, and complex characters. (Photo Courtesy of Ellie Thompson)
Charles Martin is a New York Times bestselling author of 16 books, from The Dead Don't Dance in 2004 to The Water Keeper in 2020.
Martin lives in Jacksonville, Florida with his wife and three boys. You can find him on Instagram @storiedcareer and on Twitter under the same name. Although not a well-known author, he has won multiple Christy Awards on various books. Additionally, his novel, The Mountains Between Us, released as a motion picture in 2017.
Each one has a happy ending and some sort of romance aspect — if that's not for you, feel free to move to another book list. But if the idea of a romantic page-turner, filled with vivid description and shocking trials, wrapped up neatly in the end intrigues you, then this might be the book list for you.
While I'm still only halfway through reading all of his books, here are a few of my favorite ones.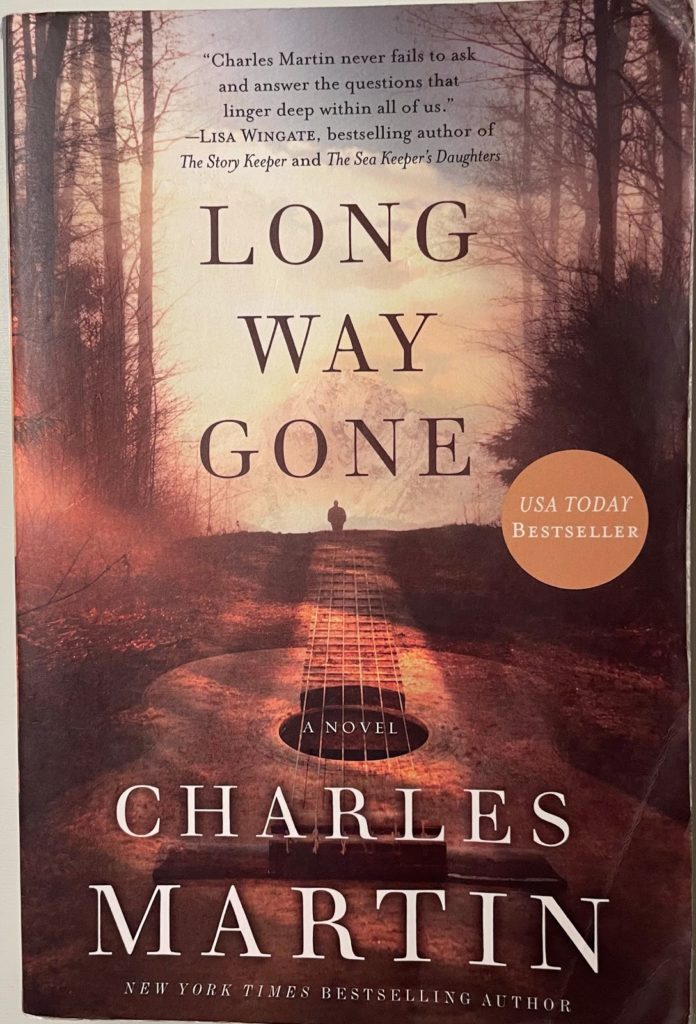 A prodigal son story: Cooper O'Connor took everything from his father and ran to Nashville with only his guitar and the talent he thought he had. But he loses everything. Five years later, still in Nashville, he meets Daley Cross and falls in love. But sudden tragedy means he finally must return home to Colorado, asking hard questions about his father along the way. With flashbacks from the present to his childhood, the reader sees how Cooper got where he is now.
Long Way Gone follows Kurt Vonnegut's Man in a Hole plotline. Cooper finds himself in trouble, but slowly climbs out, and is better for it, mirroring the prodigal son story.
Martin's expert prose is on full display here as he vividly describes songs and scenes so "that the words go straight to your heart," said Jackie Cooper. However, as her review's title suggests, it's a good book, not a great one. The flashbacks often come with a sense of whiplash, making the story hard to follow at points.
Still, the way Martin crafts the character and the plot, filling in past details strategically in flashbacks makes the story a good read, even if it's low on my list.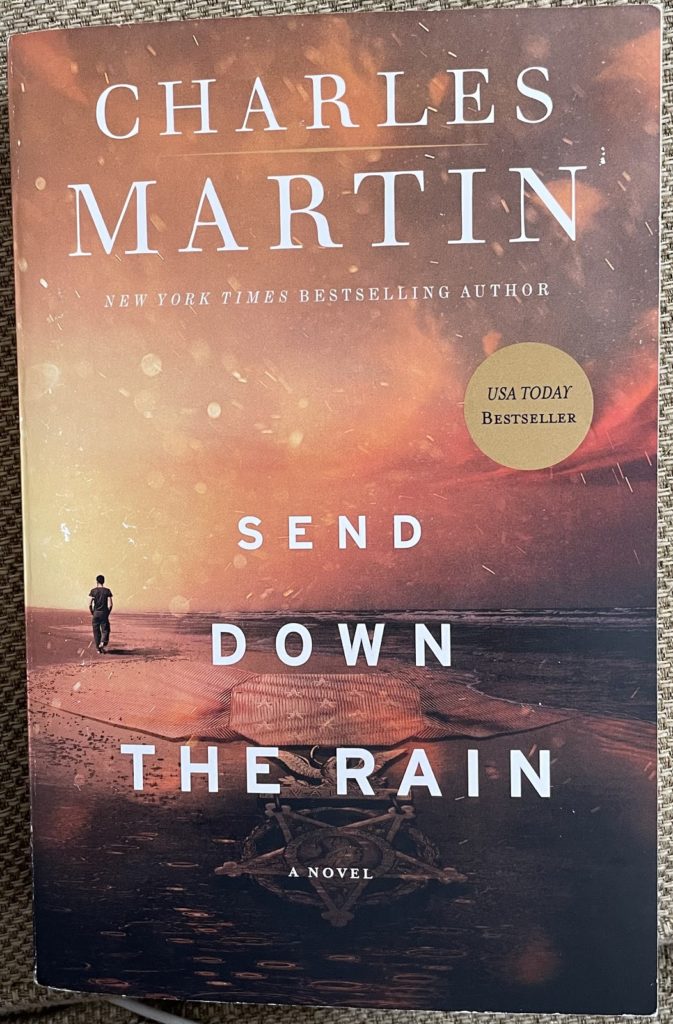 "A new spellbinding story of buried secrets, lost love, and the promise of second chances" (Back cover of book) The Vietnam War tore Joseph away from his family and from his sweetheart. He returns home broken in spirit, a changed man. While living alone in the mountains, he abandons his solitude to save the lives of a mother and her two children. But when he drives them home to Florida, he goes back to his hometown and reunites with his childhood love, Allie. He and his new friends help her rebuild her restaurant, but could an old secret ruin their relationship?
Following the Cinderella storyline, Joseph climbs slowly up until one major event sends him tumbling down. But still, there's a happy ending.
Exploring the pain of war trauma, forgiveness, and grace, "[t]his romance saga brings forth action, danger, and secrets. A man comes back from danger only to relive it back home," said Urban Book Reviews. This story contains vivid characters with a unique plot and many major surprises.
Charlie Finn has done some hard things to survive. Abandoned by age sixteen, he lives in a highly privileged world but stands apart from it. He caters to high-dollar clients, often in illegal ways, off the coast of Miami. He has few friends, and those friends he does have, he keeps separate from his work. When someone he loves might get hurt because of his mistakes, he travels to Central America where he'll come face to face with the people he hurt, learning to love along the way.
Water from my Heart tracks the Man in a Hole plotline, as Finn must work his way out of the pit his past life dug for him.
"Once started on Charlie Finn's adventure you will want to pursue it to the end without delay. Once you have reached the end the impact of what you have read and learned is a bit overwhelming. It stuns you with its power," said HuffPost. This novel is as powerful, if not more so than the ones listed before — it crafts beautiful scenery and characters, creating a story you won't be able to put down.
Dylan and Maggie Styles have everything they ever wanted: each other, love, a beautiful house, and a baby boy on the way. But everything changes when Maggie hemorrhages and slips into a coma after their son is stillborn. Dylan somehow must continue living as he waits for a miracle. Along the way, he meets friends and wrestles with his faith, "but it will take a second tragedy-and an anxious period of wrestling with God-to truly awaken him from his stupor and open him up to a new life." (Charles Martin)
In another Man in a Hole story, Dylan faces unspeakable tragedies but eventually will find hope again.
Martin again draws the reader to the edge of their seat in this bittersweet love story, with plot twists, fascinating character development, and clever word choice. "[A] tale of one man's spiritual journey through the darkness of despair and into the light of hope," said Goodreads.
The Dead Don't Dance has a sequel, titled Maggie, which continues Dylan's story.
Martin's latest fiction release details the story of Murphy Shepherd. He lives alone, tending to an abandoned church on a tropical island. Mourning the loss of his mentor, "Murph" saves a woman named Summer — from there the drama unfolds. A mystery man has caught Summer's daughter, intending to sell her into the slavery of human trafficing. Racing the clock to save her, he runs into a few companions while desperately attempting to outrun the secrets of his past.
A mix of the Cinderella and Man in a Hole plotlines, Murph keeps finding himself inches away from success, only to fall again and again before he finally saves the day.
By far my favorite story of Martin's. Only the most compelling authors can craft a story rich with details — seemingly insignificant — and later unveil major secrets and twists. Martin does just that. "One of the surprising twists in this novel is so well disguised that some readers might become confused, at least initially. The layers of secrets may well trap the reader in bewilderment before all is revealed. But stay with the story. Any misunderstandings will lift as the twists unfold," said Southern Literary Review.
If you choose to read any one of these, read this one — it will leave you anxiously awaiting the sequel, soon to release in June 2021.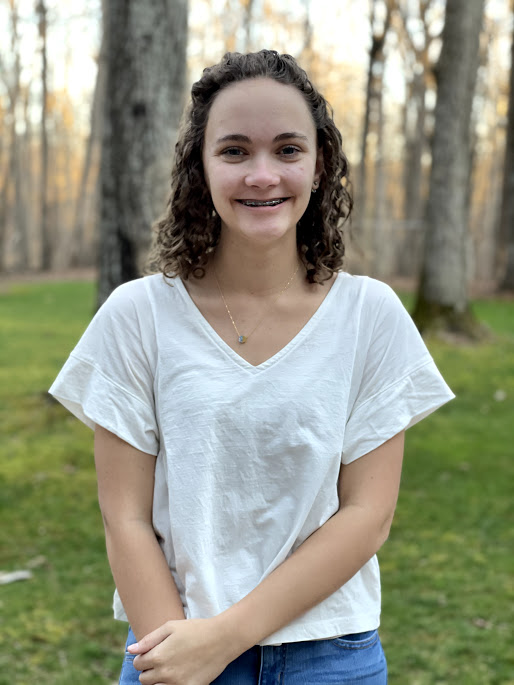 Hi! My name is Ellie and I am the editor in chief for The Mycenaean. I play soccer at NCFC and go to The Summit Church!